Encouraging Palestinian Boys to Speak English
|
On October 5, 2015, the Excellence Center went to the Sharia school for boys in Hebron, Palestine to do a one-hour conversation class to engage Palestinian school students in some speaking activities with international volunteers.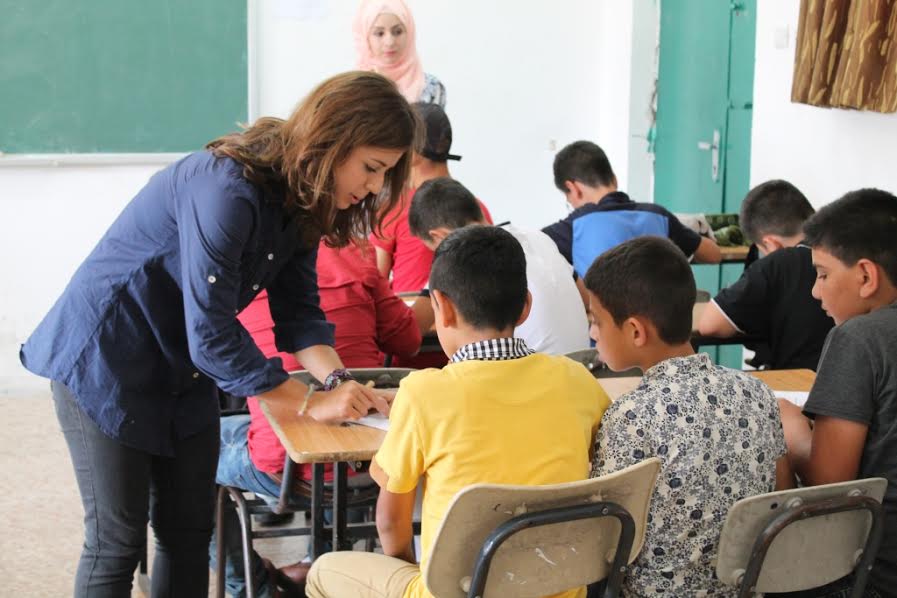 The class was composed of 22 students, each around 10 years old, and all with excellent marks in English. Coming from the center were three international volunteers who are participating in the Volunteer in Palestine and Teach English, Speak Arabic in Palestine programs: Monica (27) and Katrina (22) both from the USA, and Hannia (22) from the Netherlands, as well as Alaa, who teaches English and Arabic, and Mutaz who is the director of the center.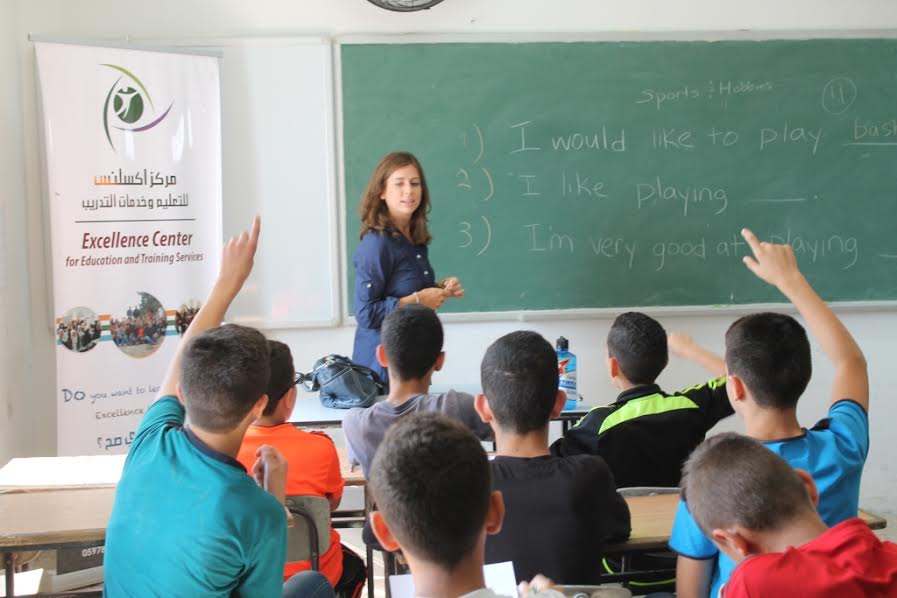 At the beginning, Mutaz gave a short speech on the importance of learning English, and spoke a little bit about his own experience learning the language. Then the volunteers led for the remainder of the class. The topic for the hour was sports and hobbies; a topic the boys took to easily. They remained engaged and eager to practice their English throughout the whole class.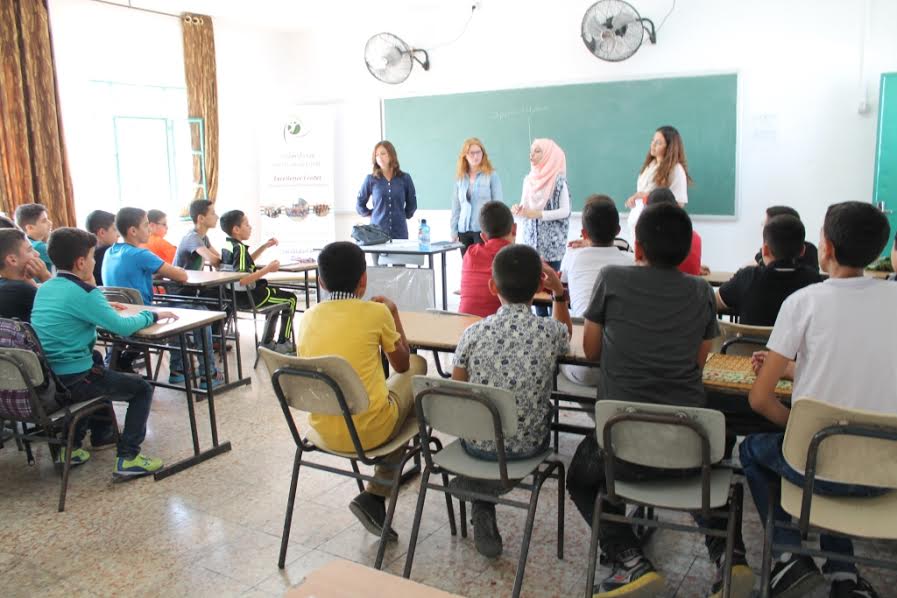 First they held a race to write as many hobbies and sports they could think of on the board. The boys enjoyed the chance to be both active and creative in coming up with ideas for the list. They then conducted an activity, which practiced different sentences structures and how to use them. Finally, the class was broken into three groups and the rest of the time was devoted to discussion related to hobbies and sports.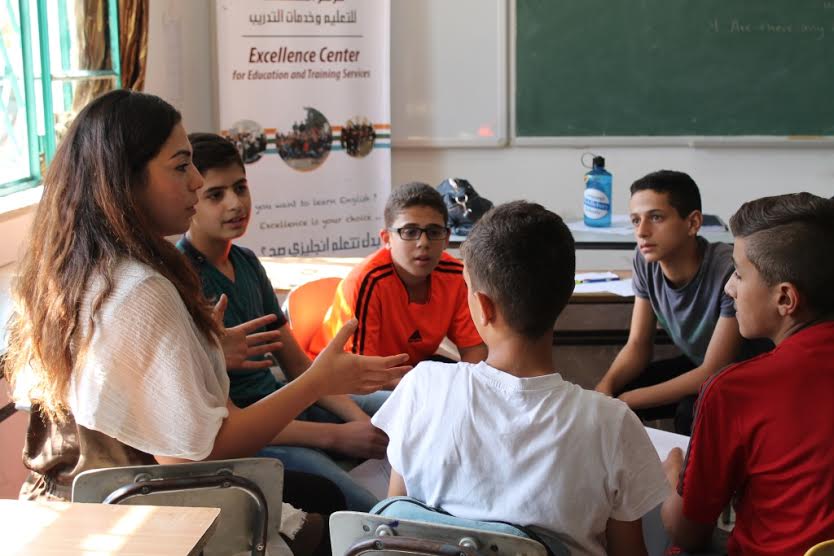 The class was an effective way for the Palestinian boys to interact with internationals and improve their English skills. The center hopes to return in the future for more conversation classes at the Sharia school.