Employability Skills Training Day
|
The Excellence Center organized and conducted a one-day training course in how to write formal e-mails, CVs and practice interviews. This free course was attended by 17 people, including Palestinian students from the Hebron, Al-Quds and Palestine Polytechnic universities.
The Palestinian students who attended the course told us that learning how to write e-mails, CVs and practice interviews in English were extremely valuable skills to have in today's increasingly international job market.  The course was led by volunteers Patrick and Maud from Ireland and France respectively who are participating in the Volunteer in Palestine program 2015. The 17 participants were split into two groups based on their English language ability and each volunteer took a class each.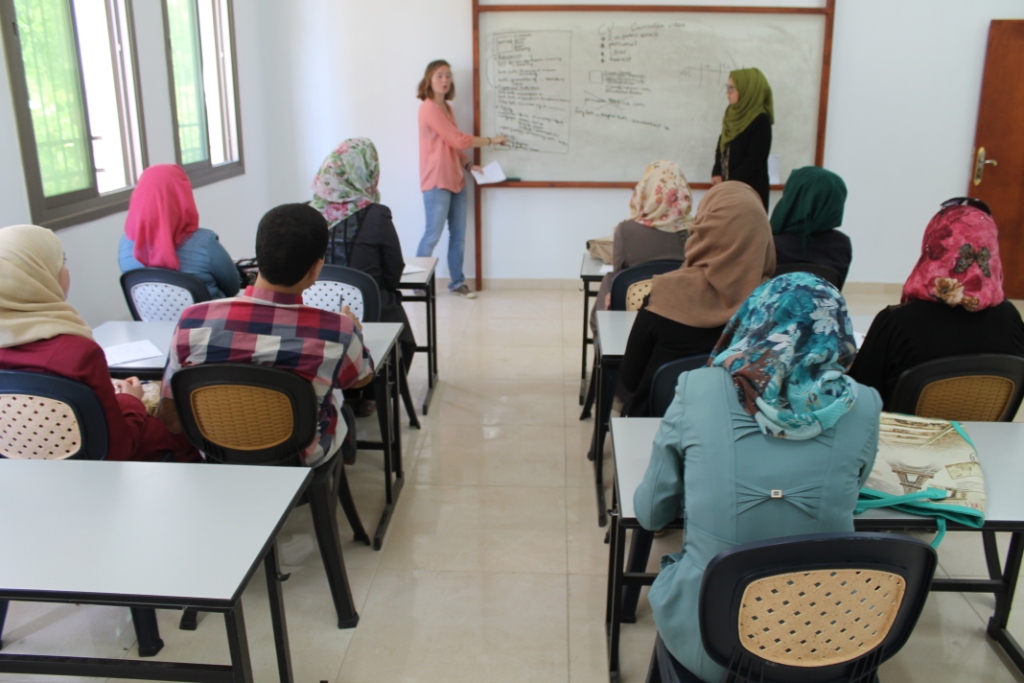 The classes started by learning how to write a formal e-mail when applying for jobs and communicating with managers and employers. This was useful as the e-mail is the first thing a prospective employer sees of the person and will have an impact on the overall view the employer will have.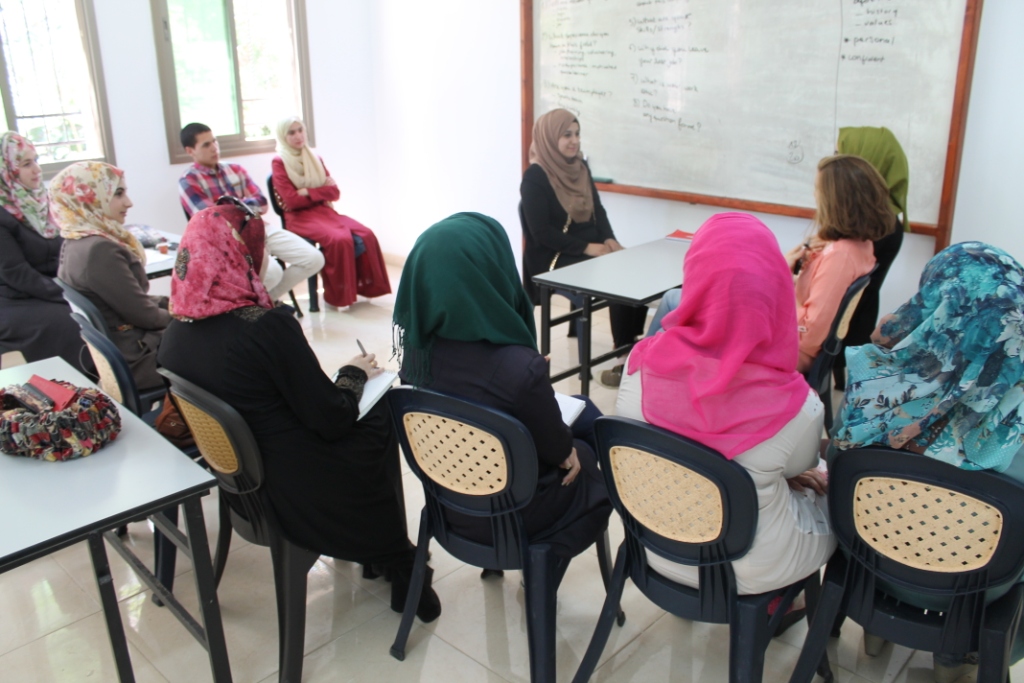 After the formal e-mail the classes were taught how to better craft a CV in English as this is the next step in the job application process and the second thing the employer sees of the applicant. After teaching the students about how to properly structure and outline their CVs as well as the major dos and don'ts of CV writing the students were asked to write up draft version of their CVs in English. .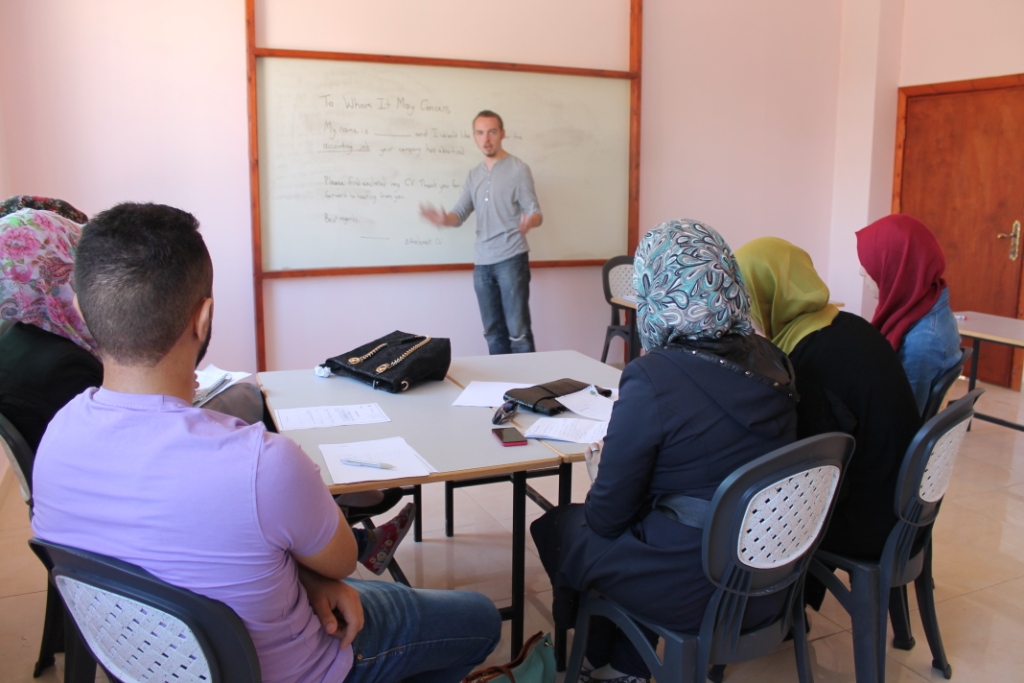 When the instruction in CV writing was complete the students then went on to learn about interviews. The next and possibly the most important stage in the job application process. The students in the course were taught what the major and most commonly asked questions were in job interviews. They were given suggestions on both how to prepare and answer each of these major questions. After learning this they were then given some practice by being split into pairs to ask each other the questions and get some experience answering the questions in English, overseen by the international volunteers.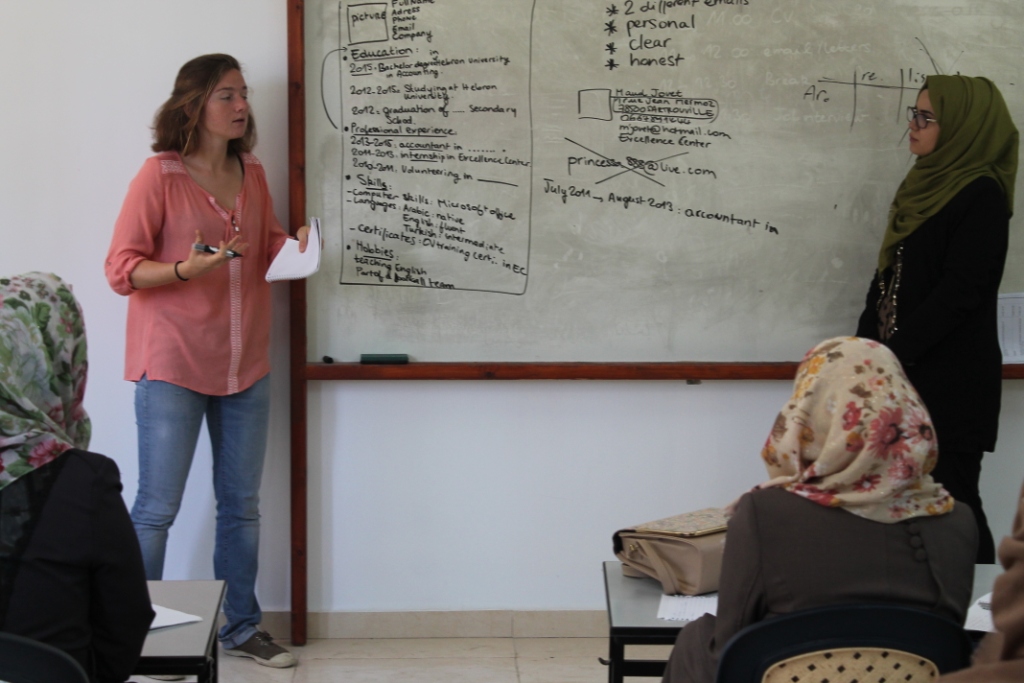 "Overall, the one-day course was a success as the Palestinian students who attended really seemed to learn a lot about these skills in English and how to implement them as well as being able to practice their speaking and listening abilities in English. Getting this overview will prove beneficial to them in their future as they pursue careers in the internationally ever-expanding job market where English dominates". Patrick Magee from Ireland who supervised this day said: