Employability Skills for Palestinian Students
|
On Saturday May 9th and Sunday May 10th, Osama Abu Hussein, Community Development Coordinator at the Excellence Center and Sila, Canadian volunteer who is participating in the Volunteer in Palestine program 2015, hosted two classes on how to write a CV, business emails and how to have correspondences. around 10 Palestinian university students benefited from the classes.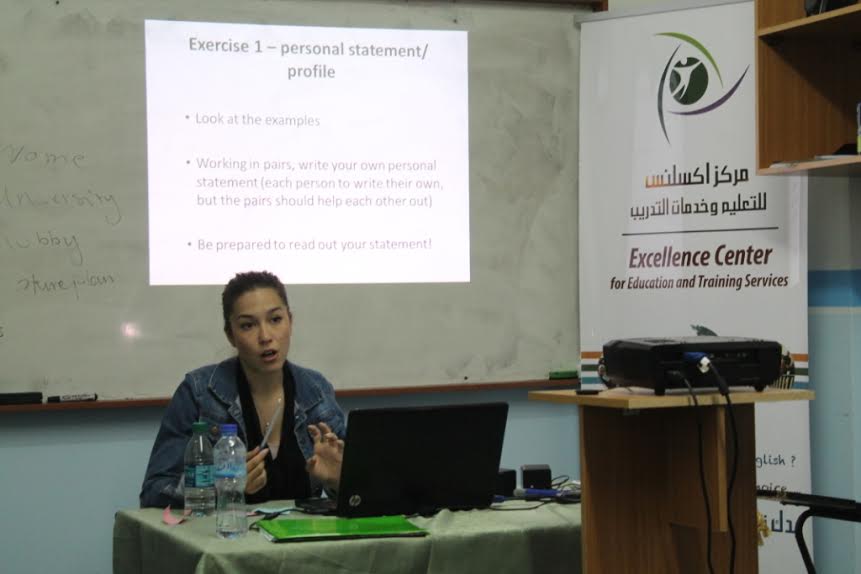 Sila gave two classes in English and Osama gave two others in Arabic. First,on Saturday, they taught the Palestinian university students how to correctly write a CV. The students had to write their own CV as a homework for the next day. Then Sunday, the students' CVs were corrected and they were given feedback.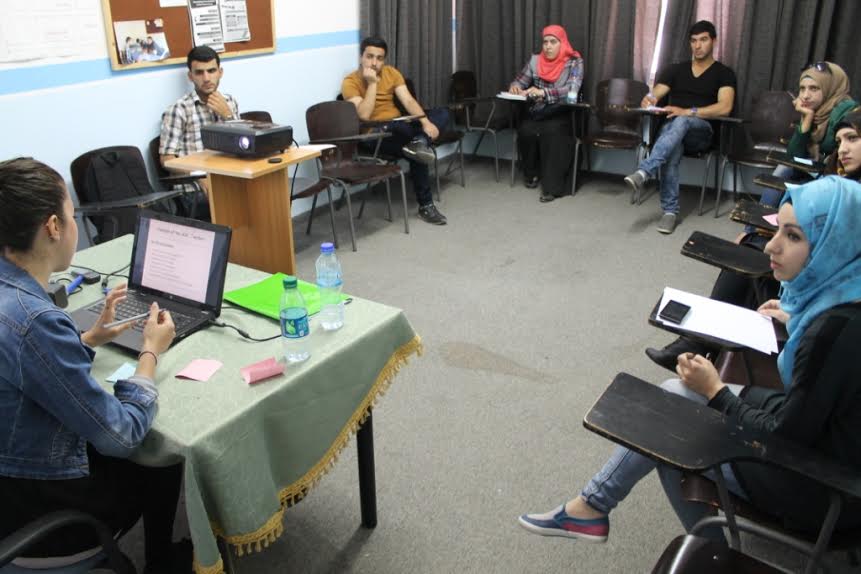 Overall, all the Palestinian students understood the main components of a convincing CV (eg. listing education history, employment history, personal skills and knowledge). After this, they learned about writing professional business emails. Instead of homeworks, they were given exercise to complete in class.  In addition to this, they were given extensive explanations on official and administrative correspondence by Osama.