What do you think a lot of girls would do in their summer break?  Shopping, the beach, movies and hanging out with friends are probably what you'd think of.  Ellen Munk Ebbesen is no ordinary girl and this 20 year old from Denmark has chosen to spend her time at the Excellence Centre's Volunteer and learn Arabic in Palestine program.  Let's find out why?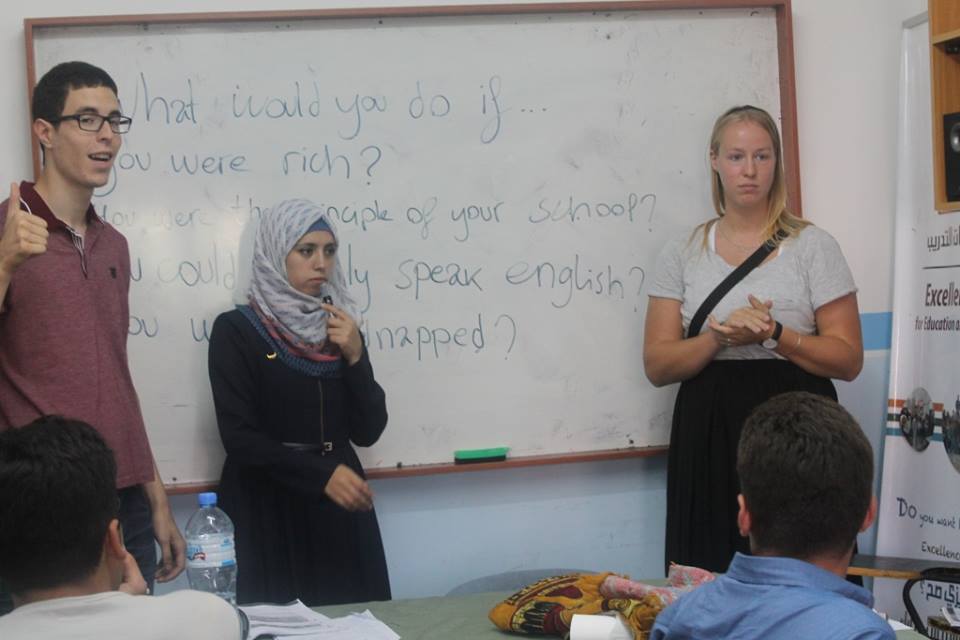 Ellen has been a volunteer at different organizations for most of her life. She recently worked as a volunteer at her local refugee center helping with homework and pedagogue.  Here she met a lot of Palestinian refugees and children and their stories really touched her and motivated her to go to Palestine to help.
She has always been very interested in the conflict between Palestine and the Israeli oppressors and she felt strongly that she needed to see the country for herself.  According to Ellen, Palestine has a very poor reputation in the Danish media and this is something that she wants to investigate for herself and hopefully prove the Danish media wrong.
As an aspiring history teacher Ellen felt excited about exploring this ancient land and its history. Time in Palestine will certainly be an asset for her University of Copenhagen application.  She says, "I have always dreamt of being a teacher (preferably teaching history), but I have no experience whatsoever. So I thought that this would be an excellent place for me to try and get comfortable with teaching".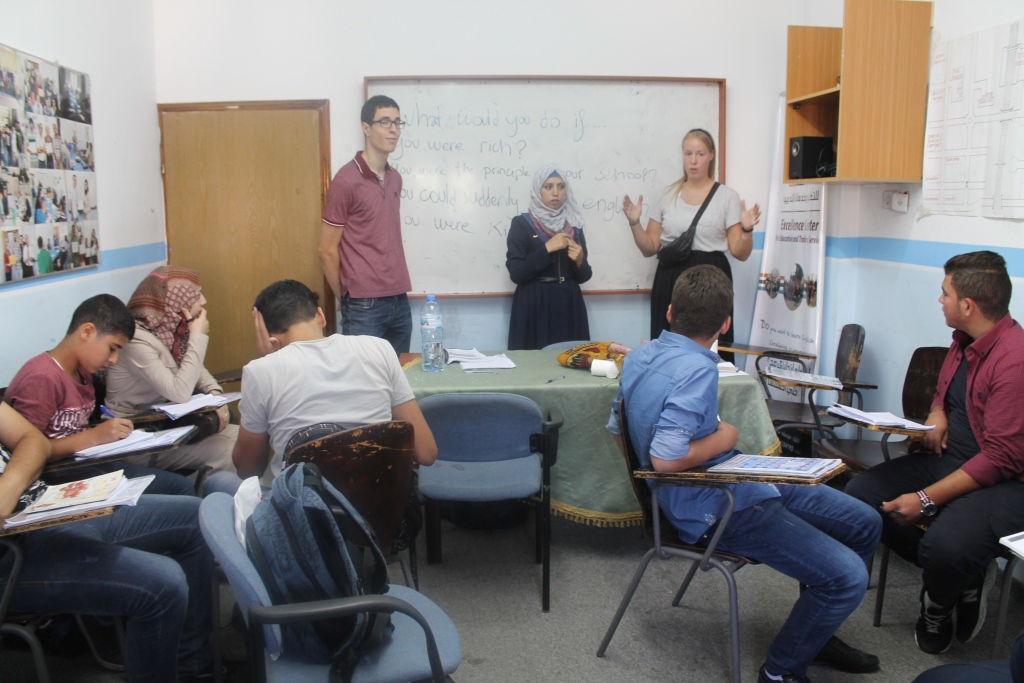 Another motivating factor for Ellen is her dream to learn Arabic. "I already speak English and Spanish, and Arabic is the next 'grand language' that I would like to master. Unfortunately, afterschool Arabic programs in Denmark are very expensive – plus I thought that learning the language would be better with on the ground experience. I chose the Excellence Center in particular because of the possibility to live with a host family. I hope that this will teach me a lot about Palestinian everyday life, culture, values and language".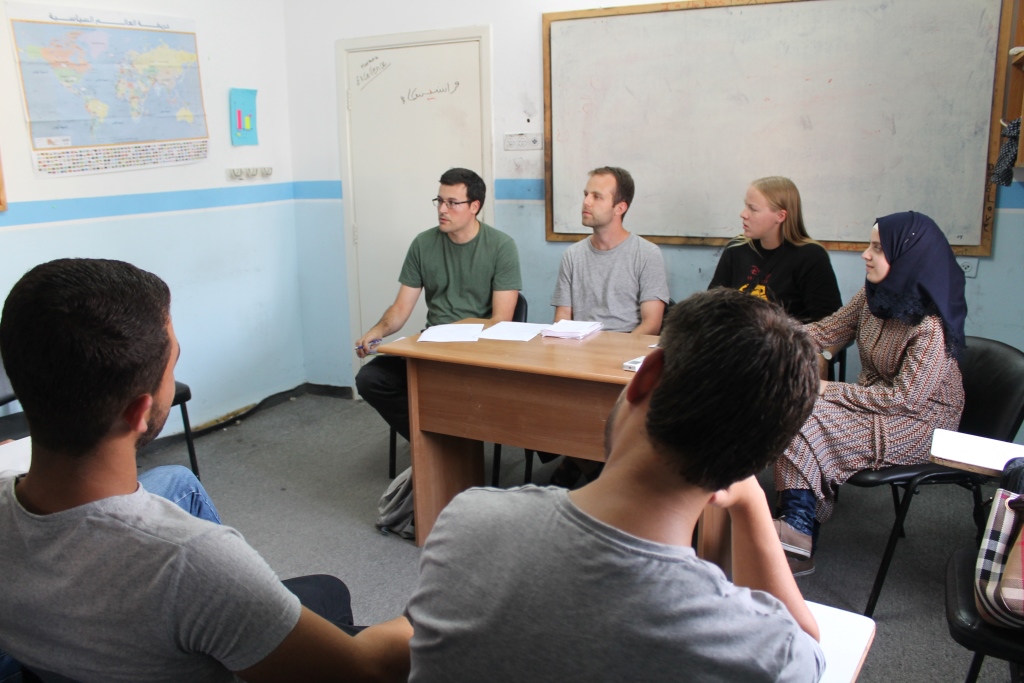 So while it is still early days and Ellen doesn't have any experiences from the Excellence Center yet, she is full of enthusiasm about the possibilities and hopes to visit a lot of schools around the town of Hebron and talk with as many different people and pupils as possible. She also hopes to get some teaching experience and figure out if that is what she wants to do for the rest of her life. Being at the Excellence Centre for three months gives Ellen plenty of time to figure out how she can make the most valuable contribution to the people of Palestine. She also feels strongly that her time here "will definitely make a difference for me personally – being on my own in a strange country for the first time and learning a new language will hopefully make me grow and be more independent. I also think that it will make a difference and be a good experience for my host family to practice their English conversation skills and to teach me Arabic in exchange".
So welcome to Palestine Ellen, we are so glad that you have come to join us.