The two sessions of the Listening Comprehension workshop, held in June 2017, were structured as an exercise in speaking and listening in the context of interviews. The first session drew on some material covered in interview and job preparation workshops. After watching a Youtube video on how to prepare for an interview, the students were asked to practice interviewing each other in small groups.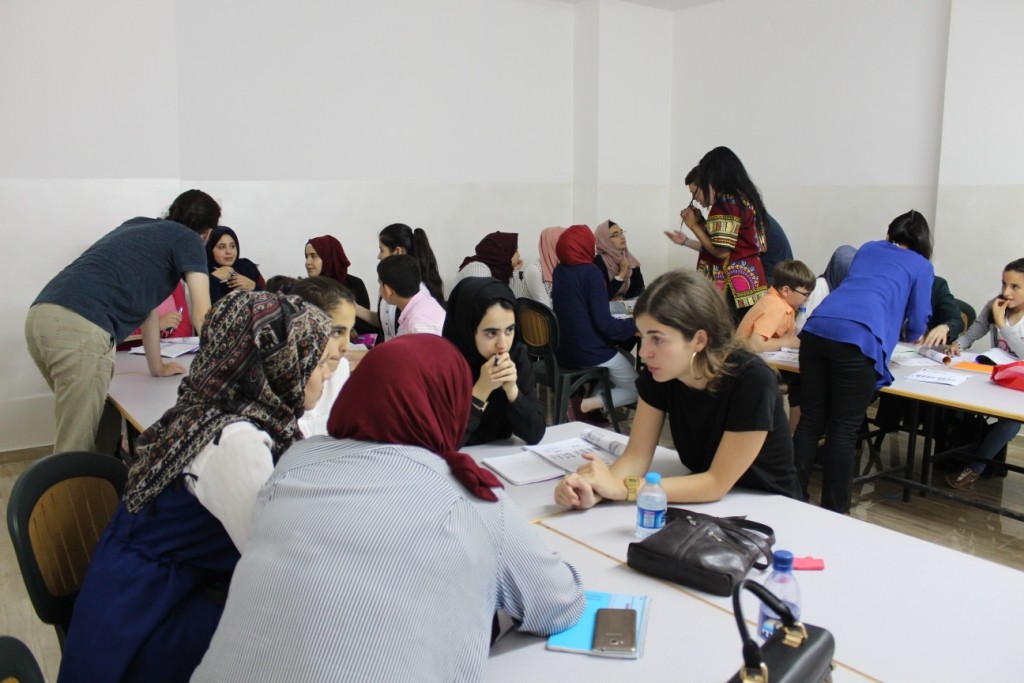 This exercise encouraged all students to speak, as well as formulate their own ideas about what they should or should not do or say during job interviews. In small groups, they were encouraged to come up with their own ideas for questions to ask during the interviews, which included getting to know the job applicant, and describing what contributions they could make to a company.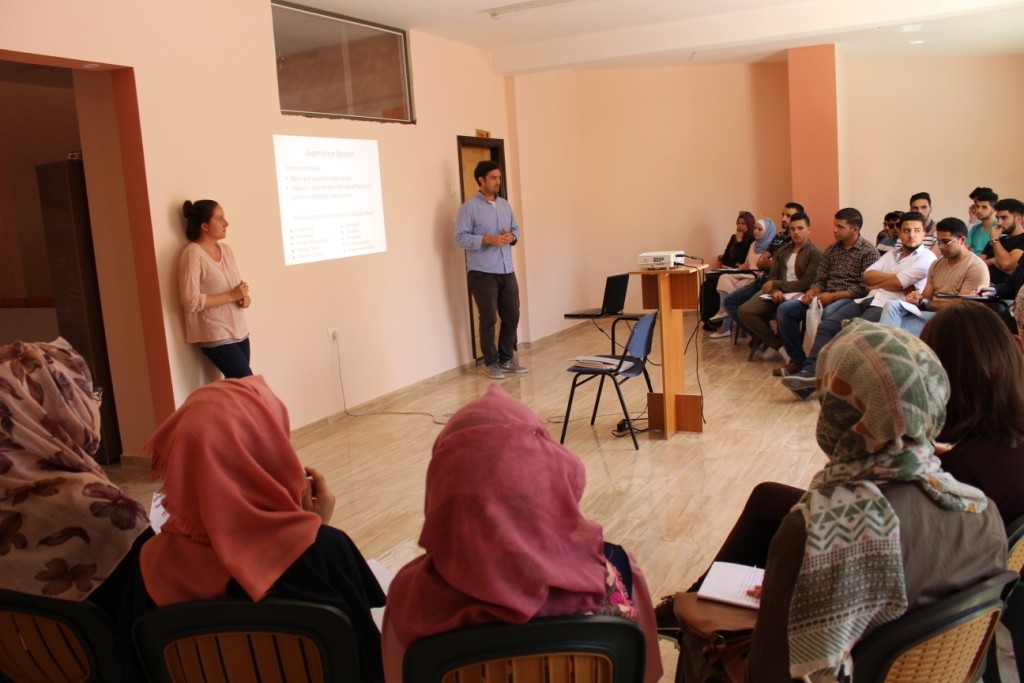 The second session began with a Youtube video entitled "16 Things You Have to do in London". The students watched this video multiple times, then completed a quiz answering various questions about the video to test their listening skills. Afterwards, the students were asked to create their own list of "10 Things You Have to do in Palestine", which each group shared with the whole class. It was very interesting to see how the students described their home cities, as well as incorporating many things from other parts of Palestine that they have never been able to visit.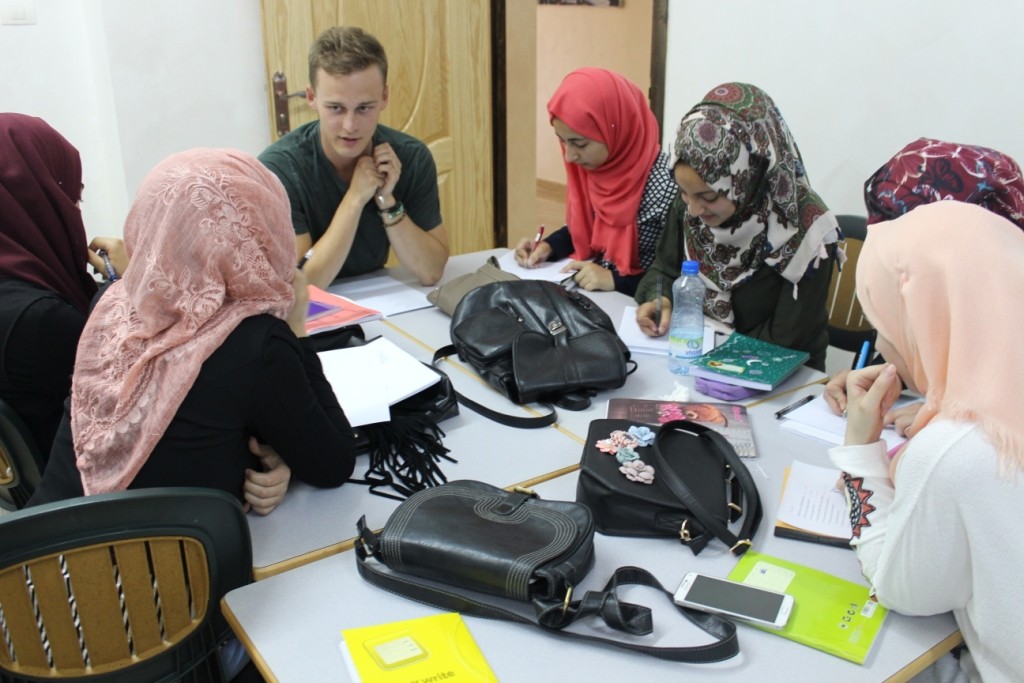 The class ended with a discussion about what was beneficial or helpful about the workshop, as well as an assessment of whether the students felt they had improved as a result of the exercises. The feedback from the students was very positive. Many said they had learned a lot and improved their listening and speaking ability as a result of the class. We included an exercise of watching a short video and writing your thoughts on it that we conducted as the very first activity in the beginning of the first session, which was then repeated at the end of the second session. By doing this, students were able to gauge their improvement over the two days. It was very nice to see that most students had improvement in only two short sessions in building their confidence in speaking and listening to colloquial English.