On Thursday March 19th Excellence Center instructor Maryam Julany led her Beginner English class in another exciting lesson focusing on the subject of directions and sports. Students were first tasked with drawing a picture of a local town square and various buildings and businesses around that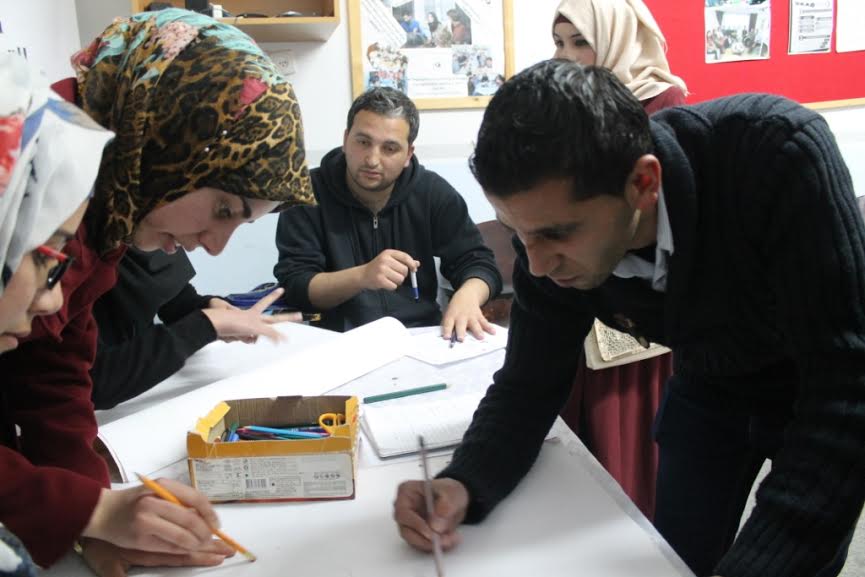 area before providing directions to different stores from that location.
Later in the class Irish teaching volunteer Allison Harrington and Australian Arabic student Tony Ngo came to the class to teach a short lesson on sports and activities. Students had a great time with both lessons and seemed active and engaged throughout.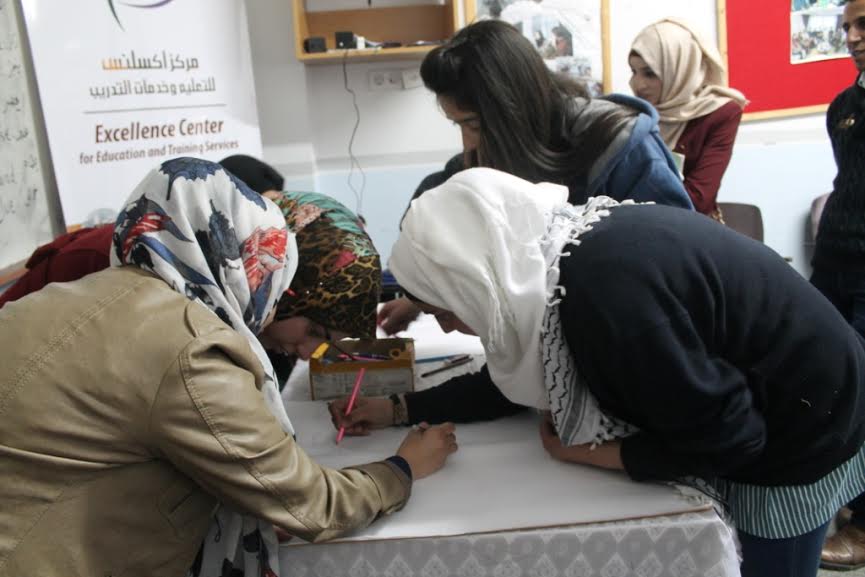 The Center is very impressed with the class's progress and we look forward to witnessing their continued improvement over the coming weeks. We would also like to thank instructor Julany for her great work in organizing an effective, interesting class today!