Zajímá Vás každodenní palestinský život? Chtěli byste bydlet u palestinské rodiny? Chcete pracovat jako dobrovolníci se studenty i s dalšími členy komunity? Máte chuť poznat a zažít palestinskou kulturu, místní situaci a naučit se arabsky? Pokud je Vaše odpověď alespoň na jednu z otázek "ano", centrum Excellence by Vás zve do Hebronu v Palestině.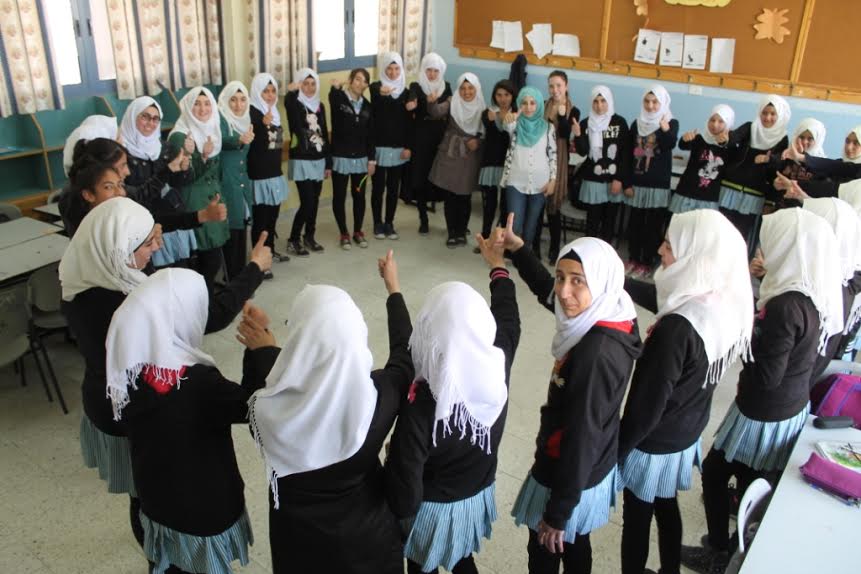 Během uplynulých čtyř let, přijalo Centrum Excellence více než 80 zahraničních stážistů a dobrovolníků z různých koutů světa. Pro shlédnutí krátkého videa o aktivitách pro zahraniční účastníky z roku 2014, klikněte zde.
Programy centra Excellence jsou rozmanité a rozvíjející se. Nabízejí moho možností pro dobrovolníky, kteří mají chuť něco změnit. Dobrovolníci tak mohou hrát zásadní roli pro blahobyt místní společnosti a v budování vzájemného porozumění. Mnoho příležitostí poskytují projekty podporující vzdělávání a zaměřující se na rozvoj spolešnosti.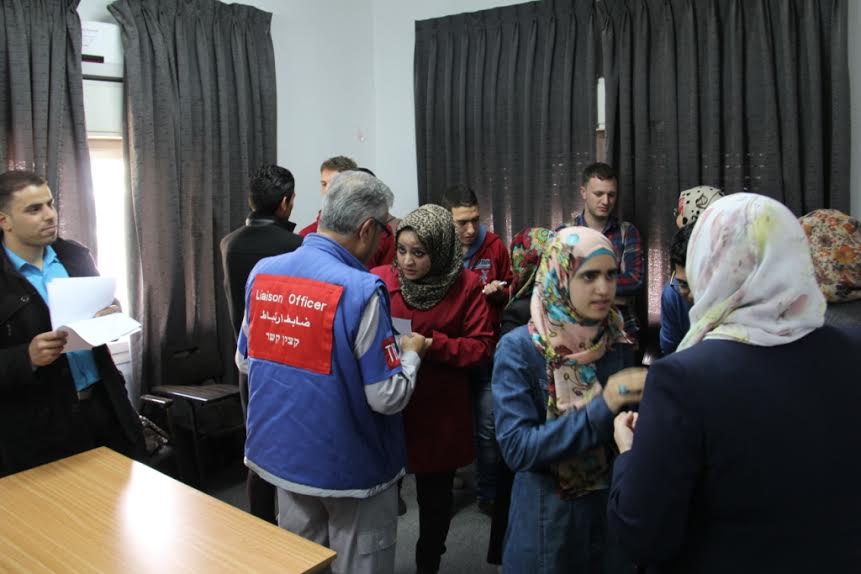 Doba: Centrum Excellence přijímá přihlášky v průběhu celého roku. Jednou z našich předností je flexibilita, a tak Vás můžeme přijmout kdykoli, kdy máte čas Vy. Váš pobyt může trvat od 1 týdne až do 3 měsíců.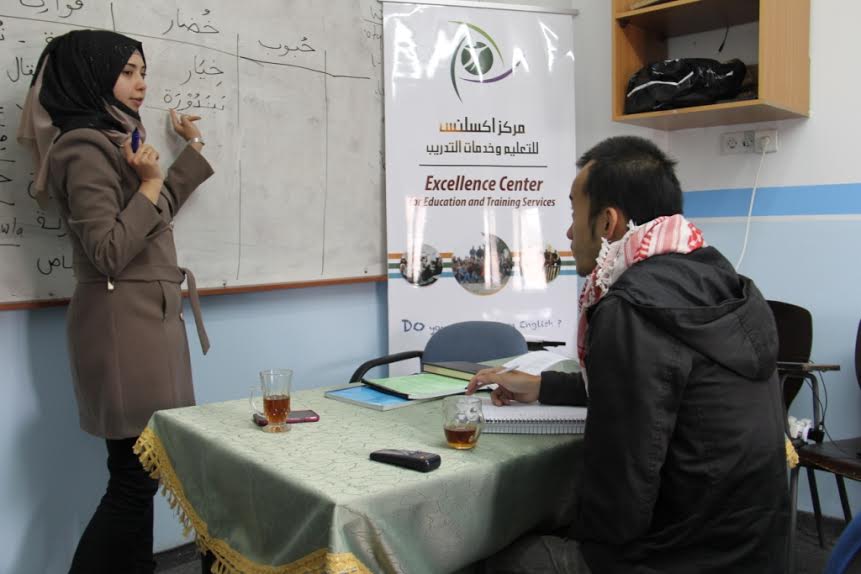 Program pro dobrovolníky v Palestině je navržen pro studenty a lidi bez zkušeností s výukou angličtiny (jako je např. EFL – angličtina jako cizí jazyk). Přihlášku si mohou podávat zájemci různých specializací a všech národností. Po absolvování dobrovolnického programu, účastníci získají od centra Excellence certifikát s doporučujícím dopisem, které jim mohou pomoci v kariérním rozvoji nebo při získání kreditů na jejich univerzitách.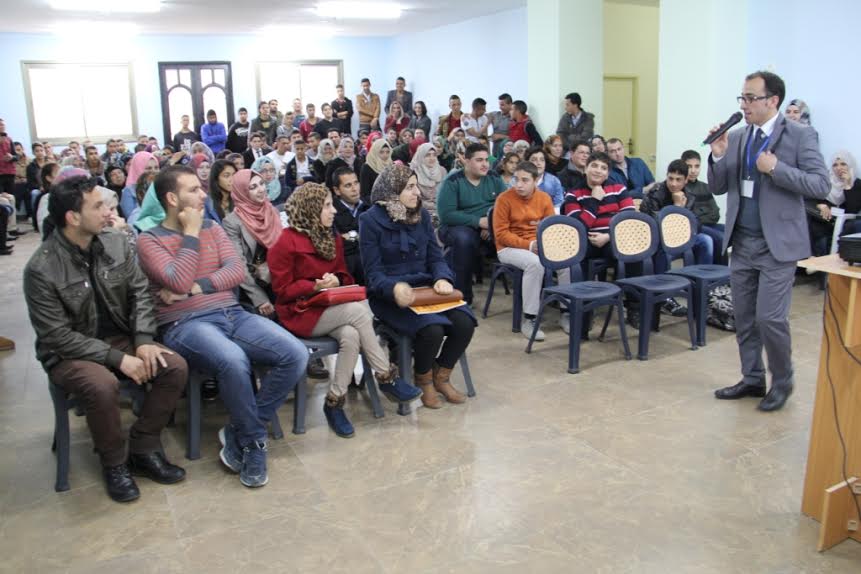 Oblasti dobrovolnické práce v Palestině: Naše výchozí myšlenky dobrovolnictví v Centru Excellence jsou tyto:
– Vzdělávací a kulturní activity, jako například organizování týdenních workshopů pro palestinskou komunitu na různá témata, jako např. kulturní rozdílnosti, psaní resumé nebo formálních e-mailů.
– Pomoc palestinským učitelům zhodnocovat znalosti angličtiny studentů.
– Organizování aktivit podle vlastního zájmu a chuti, např. workshop malování, psaní, ručních prací, filmování nebo fotografování.
– Organizování zábavných a volnočasových aktivit pro studenty centra Excellence.
– Vedení konverzací v angličtině s dalšími palestinskými a zahraničními učiteli v centru Excellence a pomoc dalším učitelům s přípravou kurzů.
– Administrativní výpomoc personálu centra Excellence např. s psaním reportů, vytvářením harmonogramů, tiskem materiálů pro jazykové kurzy atd.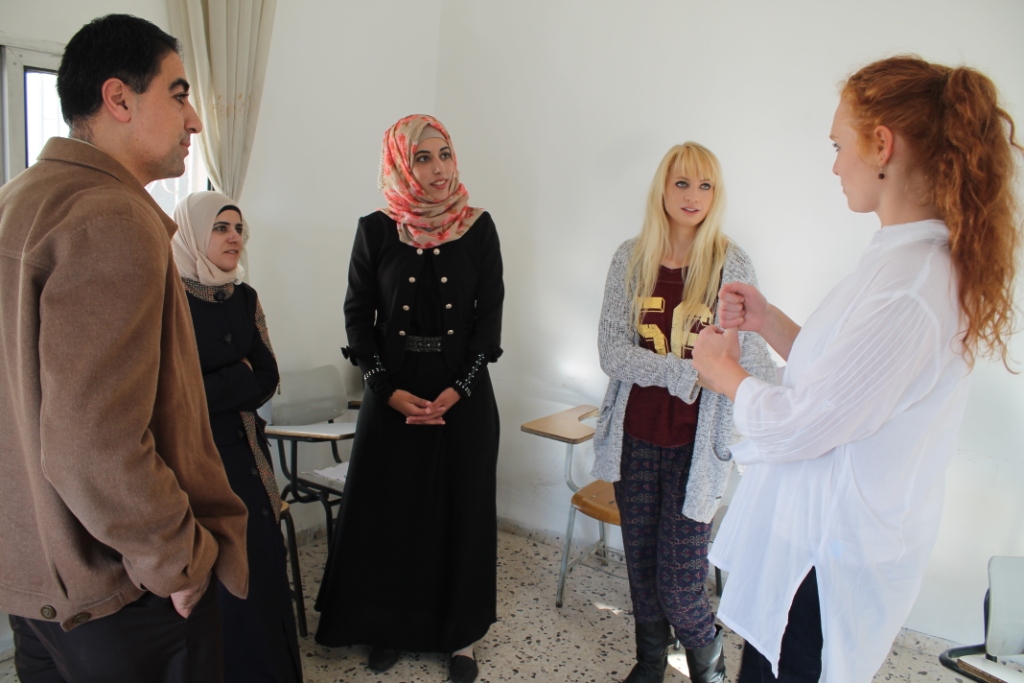 Program pro dobrovolníky v Palestině nabízí příležitost zahraničním dobrovolníkům:
– Žít v Hebronu, účastnit se výletů do starého města, na posvátná místa nebo do místních uprchlických táborů.
– Učit se arabštinu od rodilých mluvčích s možností komunikace s místními (3 hodiny týdně).
– Bydlet v hostitelské palestinské rodině, v případě zájmu.
– Navštívit palestinské university a místní instituce a organizace specializující se na kulturu a vzdělávání.
– Vyzkoušet si tradiční palestinskou kulturu stravování.
– Účastnit se kulturních večerů plných zábavy a různorodých aktivit.
– Cestovat do míst s významnými historickými památkami a okolních měst, včetně Jeruzaléma, Jericha, Ramalláhu, Náblusu a Betléma.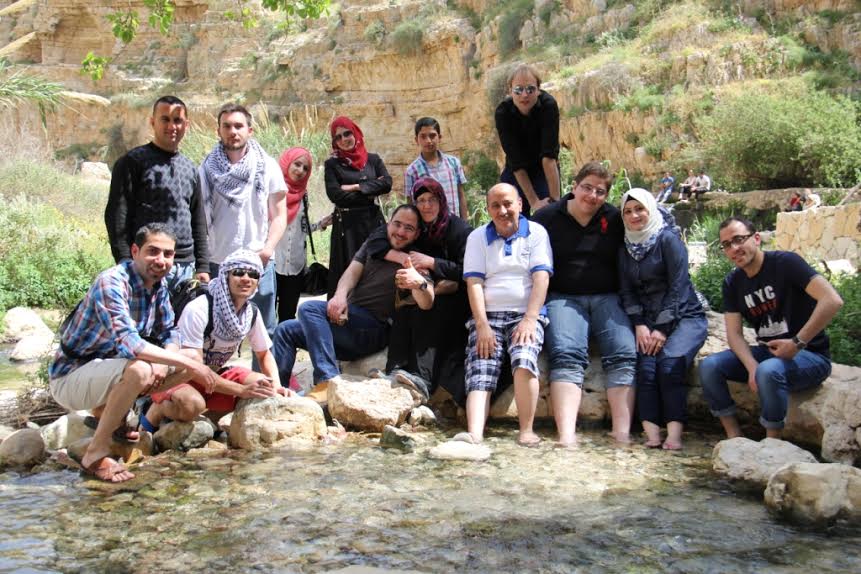 Centrum Excellence bylo založeno v roce 2011. Jedná se o instituci, která funguje pod licencí Ministerstva školství jako edukační a kulturní centrum. Původně bylo centrum Excellence založeno jako mládežnická iniciativa. Jejím cílem bylo, a stale zůstává, nabízet vzdělávací služby a zkvalitňovat jazykové znalosti (především konverzace v angličtině) společnosti v Hebronu.
---
How to get further information and the application form
Please send us an email to Rafat@excellencenter.org,  volunteer in Palestine as subject line. We will then send you the application form.
Should you have any questions, please do not hesitate to contact Mr. Rafat Shantir at Rafat@excellencenter.org
For more information, please click here: http://excellencenter.org/volunteer-in-palestine-2/
Excellence Center's Facebook page: https://www.facebook.com/ExcellenceCenter
Excellence Center's Facebook account: https://www.facebook.com/RafatECHebron
Watch us on Youtube: https://www.youtube.com/channel/UCsQSLdFZWZcBm6Uj0XMYuKg
Visit and Explore Palestine: https://www.facebook.com/ExplorePalestine
Thank you very much! We would be happy to have you in Palestine!