Devenez volontaire en Palestine
|
Vous voulez découvrir la Palestine? Vous voulez vivre dans une famille d'accueil palestinienne? Vous voulez faire du volontariat dans des écoles, des universités et dans la communauté palestinienne? Vous voulez en apprendre plus sur la culture, le contexte politique en Palestine et la langue arabe? Si la réponse à toutes ces questions est un « oui » le programme 2015 « Devenez volontaire en Palestine » de l'Excellence Center est fait pour vous !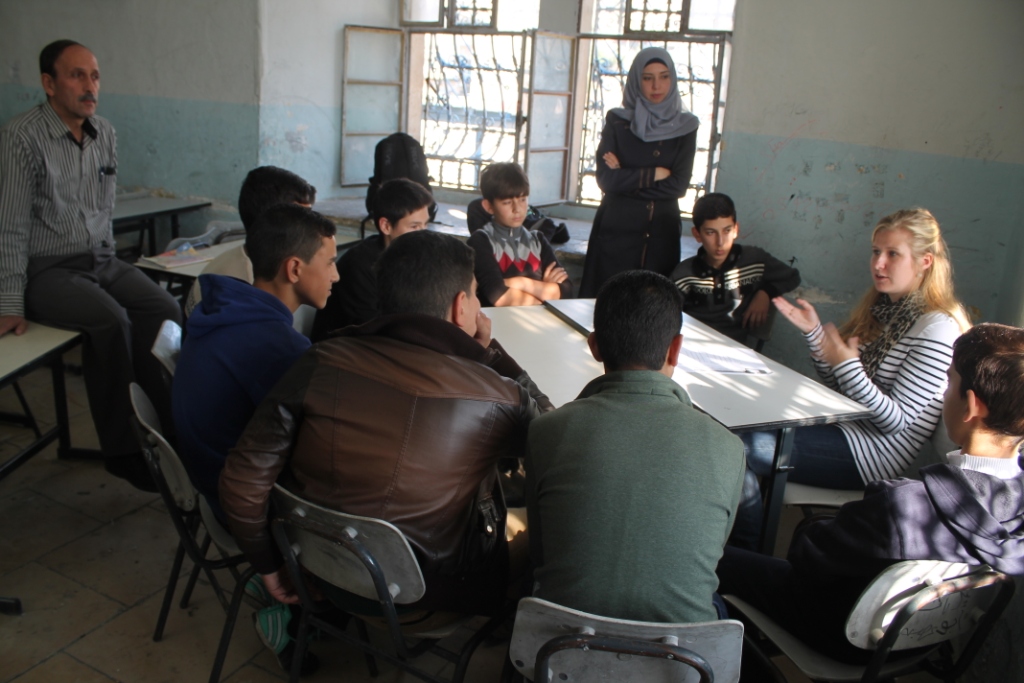 Durant les quatre dernières années l'Excellence Center a accueilli plus de 80 stagiaires et volontaires du monde entier. Cliquez ici pour visionner une courte vidéo du programme de volontariat 2014.
Les programmes de l'Excellence Center sont diversifiés et en pleine expansion. Plusieurs opportunités existent pour les volontaires voulant faire une différence. En effet, les volontaires jouent un rôle important dans le développement et le bien être de la communauté. Plusieurs projets sont proposés afin de supporter l'éducation et de contribuer au développement de la communauté.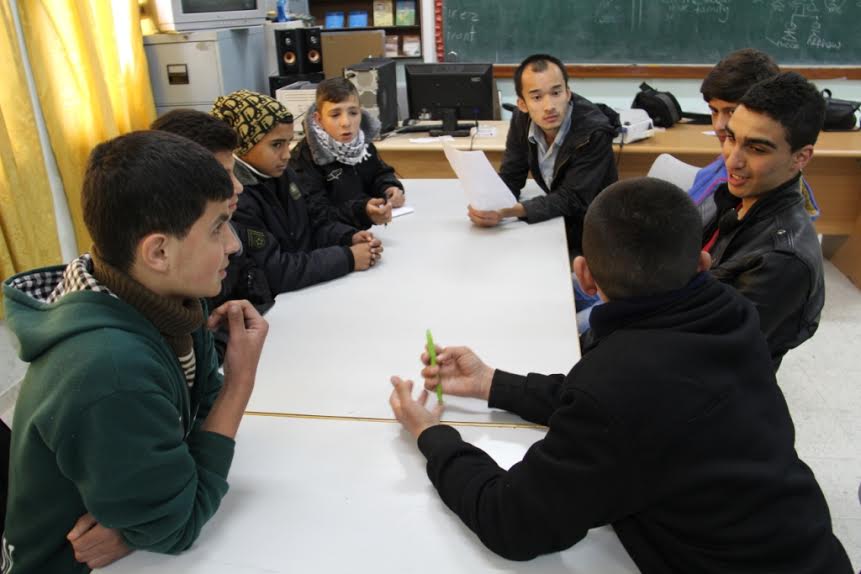 Durée du volontariat : L'Excellence Center accepte les candidatures tout au long de l'année, nous sommes flexibles et pouvons vous accueillir à n'importe quel moment (minimum 1 semaine jusqu'à maximum 3 mois).
Le programme « Devenez volontaire en Palestine » est adapté aux étudiants et personnes qui ne possèdent pas d'expérience dans le domaine de l'enseignement de l'anglais. Toute personne majeure, peu importe sa nationalité, peut candidater pour le programme.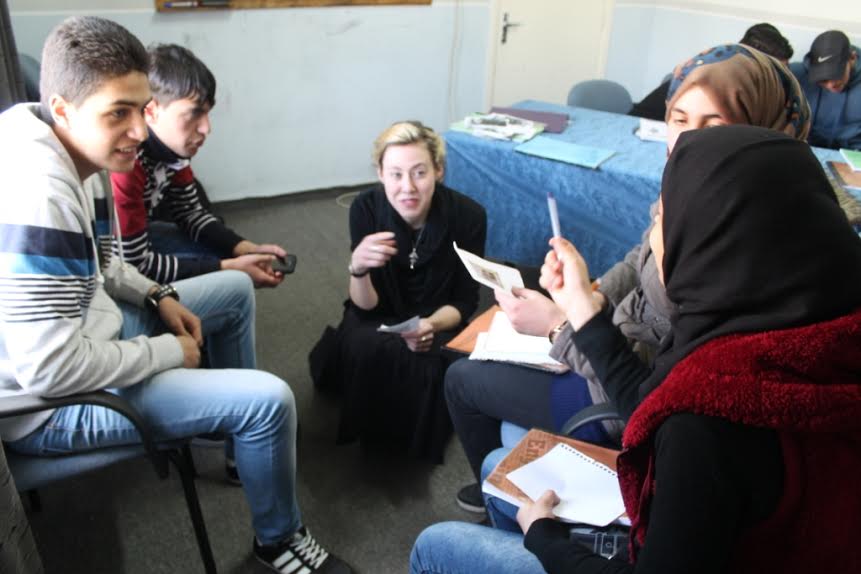 Après la période de volontariat, l'Excellence Center fournira aux participants un certificat et une lettre de recommandation qu'ils pourront utiliser à des fins professionnelles ou universitaires.
Domaines d'intervention :
Organisation d'activités éducatives et culturelles, telles que l'organisation d'ateliers hebdomadaires pour la communauté palestinienne concernant différents sujets comme : débats sur les différences culturelles, rédaction d'un CV, rédaction d'email professionnels, etc.
Aide aux professeurs palestiniens afin d'enseigner la langue anglaise aux étudiants palestiniens.
Organisation d'activités liées à vos intérêts et passions tels que des ateliers peinture, écriture, travaux d'artisanat, film, photographie, etc.
Organisation d'activités distrayantes et amusantes pour les étudiants de l'Excellence Center.
Enseignement de l'anglais oral au Centre avec d'autres professeurs palestiniens et internationaux et aide à d'autres professeurs pour la préparation de leurs cours.
Activités administratives ayant pour but d'aider les membres de l'Excellence Center et les stagiaires, comme la rédaction de rapports, réalisation d'emplois du temps, imprimer du matériel pour les cours, etc.
Le programme « Devenez volontaire en Palestine » offre aux volontaires différentes opportunités :
Vivre à Hébron, avec des visites de la vieille ville, des sites religieux et des camps de réfugiés locaux.
Apprendre l'arabe oral et communiquer avec les locaux.
Si vous le voulez, passer du temps et vivre avec une famille palestinienne.
Visiter des universités, des institutions et organisations locales spécialisées dans la culture et l'éducation.
Essayer la nourriture locale !
Expérimenter les nuits culturelles en prenant part à des activités et divertissement divers.
Visiter des sites historiques situés à proximité tells que Jérusalem, Jéricho, Ramallah, Naplouse et Bethléem.
L'Excellence Center a été créé en 2011 et est officiellement reconnu par le Ministère de l'éducation Palestinien en tant que centre éducationnel et culturel. L'Excellence Center est à l'initiative de jeunes ayant pour but, toujours actuel, d'offrir des services éducatifs et d'améliorer les compétences linguistiques (en particulier l'anglais oral) de la communauté d'Hébron.
---
How to get further information and the application form
Please send us an email to Rafat@excellencenter.org,  volunteer in Palestine as subject line. We will then send you the application form.
Should you have any questions, please do not hesitate to contact Mr. Rafat Shantir at Rafat@excellencenter.org
For more information, please click here: http://excellencenter.org/volunteer-in-palestine-2/
Excellence Center's Facebook page: https://www.facebook.com/ExcellenceCenter
Excellence Center's Facebook account: https://www.facebook.com/RafatECHebron
Watch us on Youtube: https://www.youtube.com/channel/UCsQSLdFZWZcBm6Uj0XMYuKg
Visit and Explore Palestine: https://www.facebook.com/ExplorePalestine
Thank you very much! We would be happy to have you in Palestine!