Danielle Engages with Palestinian Students
|
"My first day at the Excellence Center I was able to sit in on the Beginner 1 class and observe how the English teacher, Ibrahim, taught the class about when to use certain prepositions and definite versus indefinite articles. The students made drastic leaps and learned how to correct their mistakes very quickly, which was impressive to see. After that, I helped instruct an intermediate class and we were able to freely discuss social media and what are its impacts to society.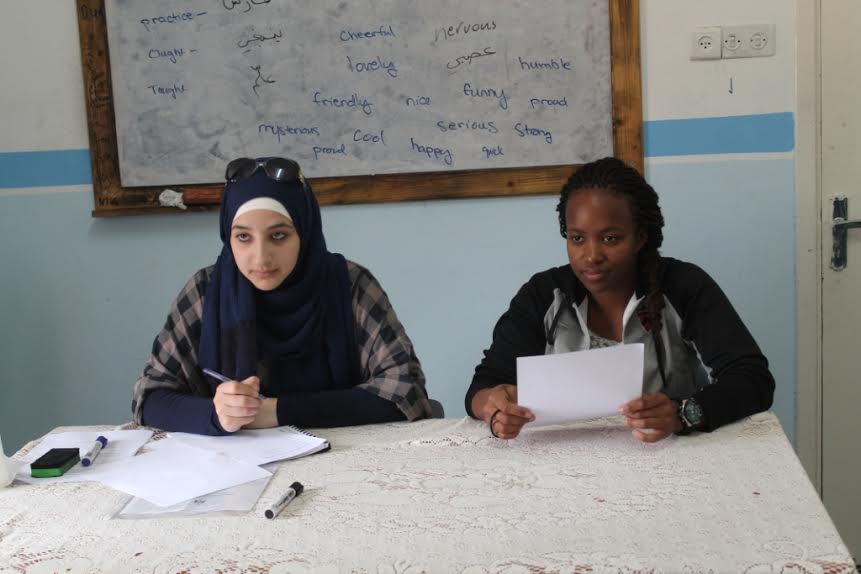 The following day I was had an Arabic class in the morning and began the transition from using fusHa to 'amiya. My instructor was so very helpful in showing me the parts of speech that differ from fusHa. The one-on-one class was very helpful for me because we spent about 2 hours discussing frequent questions that you will hear when having a conversation in 'amiya. Another volunteer, David, also is taking Arabic classes, so we have the opportunity to practice with each other.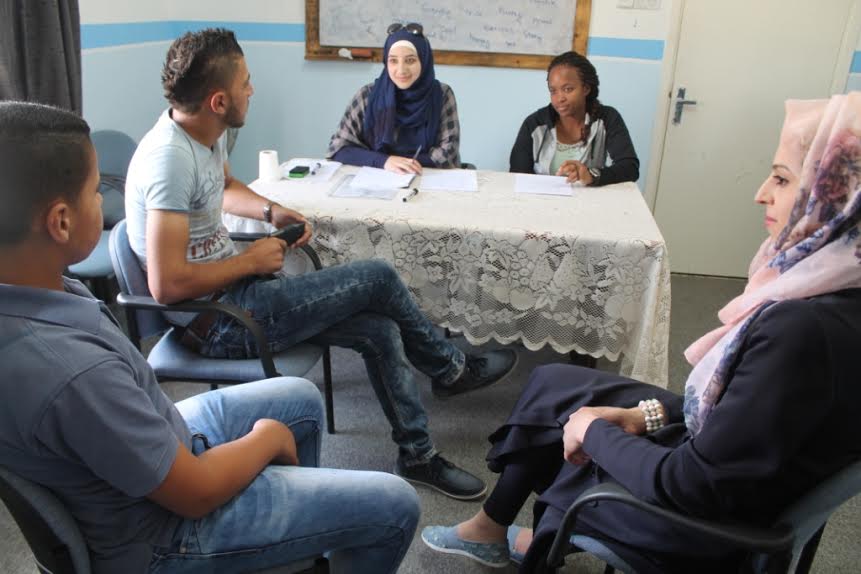 The next part of the day I was able to be the assistance in another beginner's class. We discussed the difficulties of learning a language as well what everyone likes to do during their free time. After an hour, we split the class up and conducted oral examinations in groups of three. The students were asked about 3 to 4 questions each and were able to respond in full sentences about themselves and what they do. Afterwards, we gave them comments back on what they can improve and what vocabulary and grammar they should practice. Although some of the students were nervous for their exam, they all left the class with full smiles still practicing their English and some of the words they learned that day.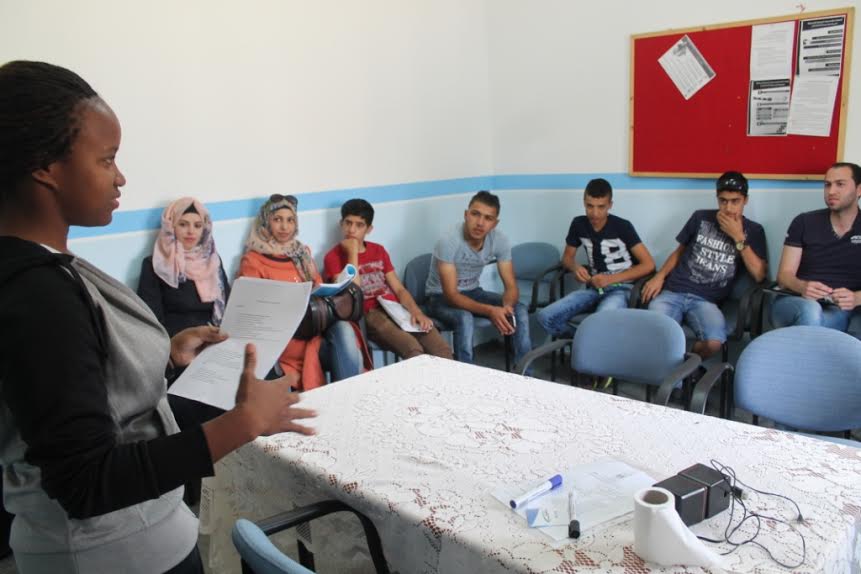 Overall, I've been very impressed with the amount of students the Excellence Center caters to, and the quality of the teachers here. There is a really willingness to learn English, and passionate people to teach it". Danielle Allen from the USA, a participant in the Volunteer in Palestine 2015