You will begin your time at The Excellence Center with a fresh perspective on Palestine. You will be welcomed by the staff and other teachers on arrival, and made to feel at home. You will be given advice on how to conduct yourself in public, as well as practical guidance such as being taken to the phone shop to acquire a Palestinian phone with a sim card. Do not worry if your Arabic is not strong or hugely proficient at your point of arrival as the proficiency of English for staff at The Excellence Center is excellent, and any queries you have after you have entered Palestine and arrived at the centre will be received with warmth and gratitude.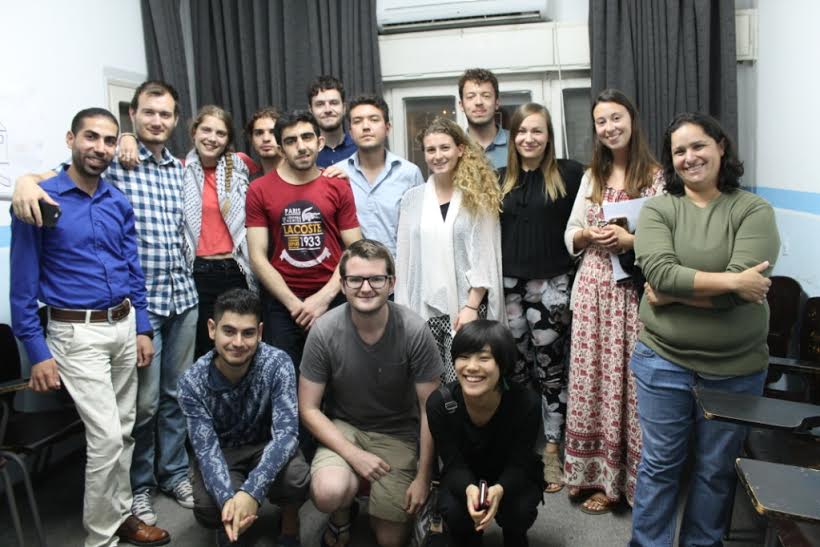 If you are female, you will be assigned a host family to live with during your time in Palestine. This is of an enormous advantage in improving your Arabic, interacting with the local people and learning about the culture. It also gives one an opportunity to maintain relationships in Palestine and return again if you wish. Otherwise, you will live in an apartment with other teaching assistants and volunteers at The Excellence Center. This is a great opportunity to make friends, meet people from around the world and practice Arabic together. Living arrangements through The Excellence Center are an enormously rewarding way to meet people.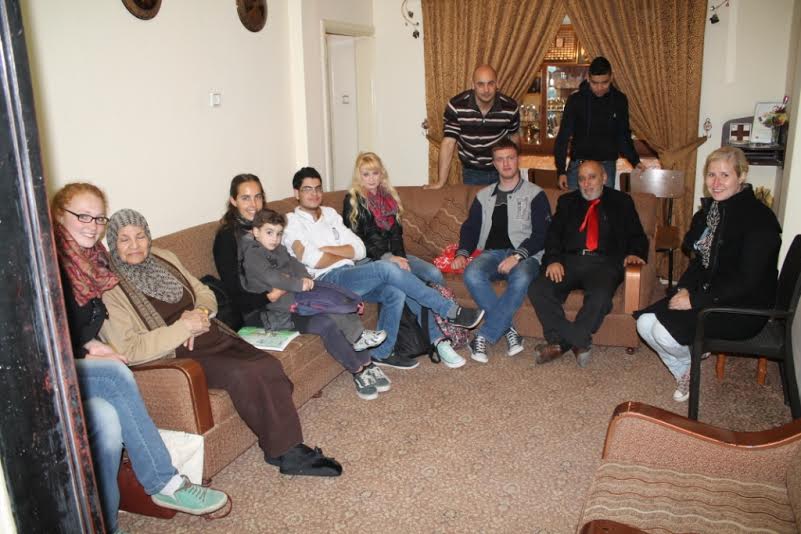 From the beginning of the day: Arrive between nine and ten AM for breakfast with the other volunteers and teaching assistants. You will engage with the staff and fellow teachers in English and Arabic, and share a Palestinian breakfast together or hummus, bread, salad, tea and coffee. Most people communicate in a mixture of English and Arabic, which is beneficial for language learning.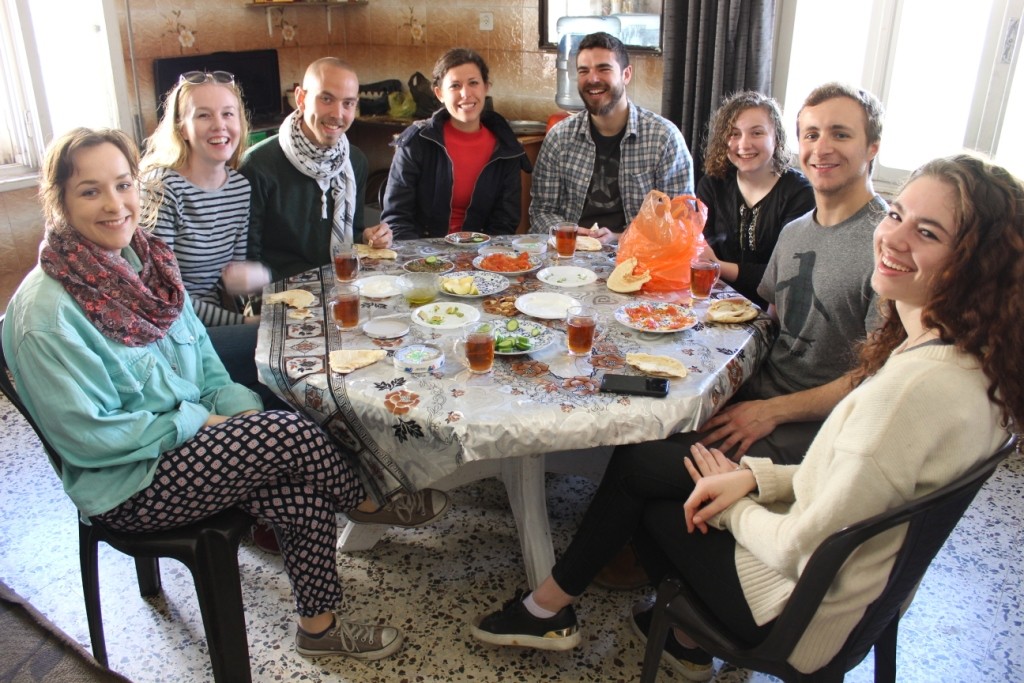 After breakfast is when your lessons will typically begin. Most come to the Excellence Center to alternately teach English and learn Arabic, so you will either have English lessons to teach or Arabic lessons to learn. The latter can be taught individually or within groups, in whichever dynamic you feel comfortable. The English lessons will be taught either in assistance with the other teachers or by you. With approval from the centre you will have a relative amount of freedom to teach what you want, and if you come to the Excellence Center with a project in mind, it is possible to execute this at the center with its approval. Your day will usually finish at about 4pm, leaving you free in the evenings to improve your Arabic, plan your lessons, pursue your projects or indeed have some well deserved time off!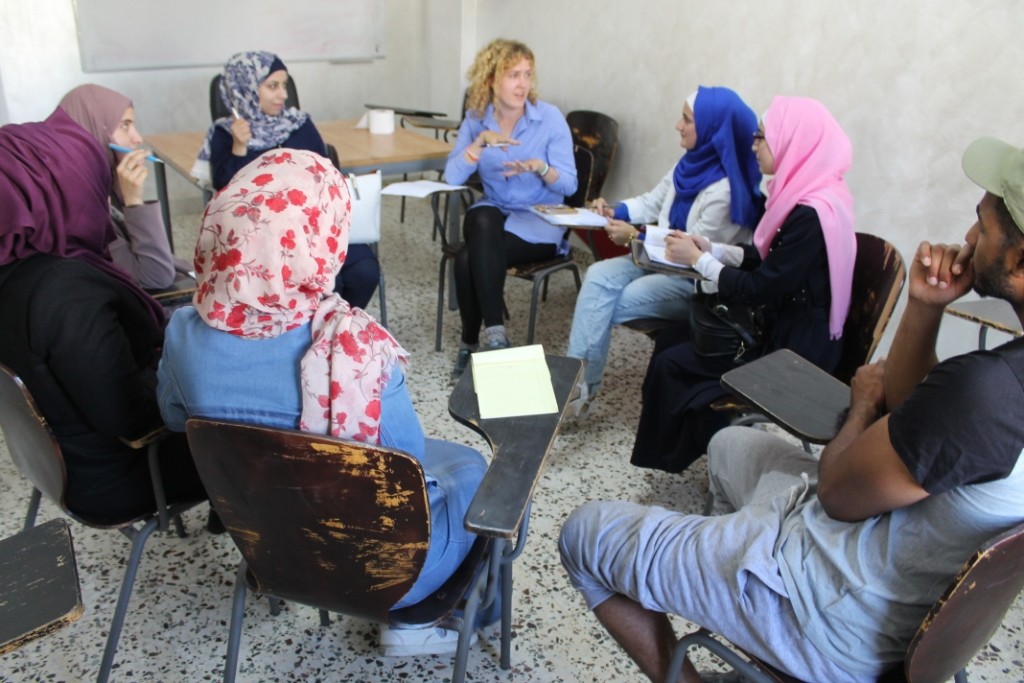 Preparing for the lessons is usually done between teachers in groups beforehand. This is a collaborative approach which is ultimately beneficial for everyone: teachers and students. There are computer, printing and photocopying facilities for communal use, and a number of classrooms for use of the study of English and Arabic.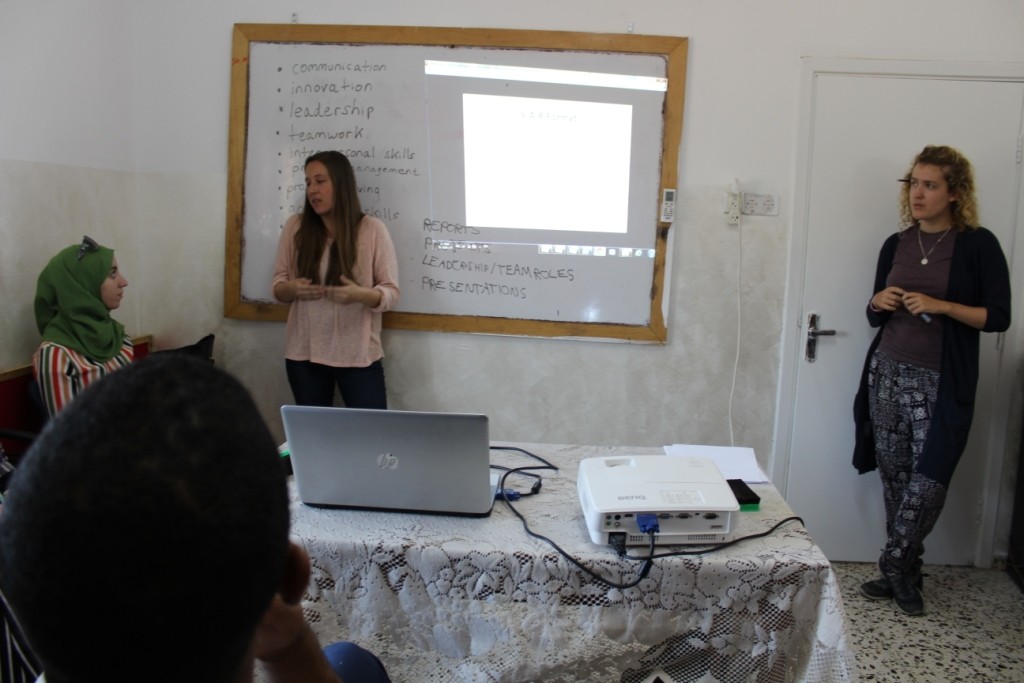 Overall, the experience and daily routine at The Excellence Center is one of exchange and cooperation between cultures and languages, a hugely rewarding learning experience for all involved. Outside of your usual routine at The Excellence Center, there are also trips to local Universities, camps for school children and visits to occupied areas to enrich the teachers and volunteers in local history.