From the 28-30 of July, the Excellence Center organized a CV and job interview training for university students. 22 students from Hebron University and Al-Quds University participated in this 3-day program led by international volunteers, Muad from France, Patrick from Ireland and Rafat Shantir, manager of the Excellence Center.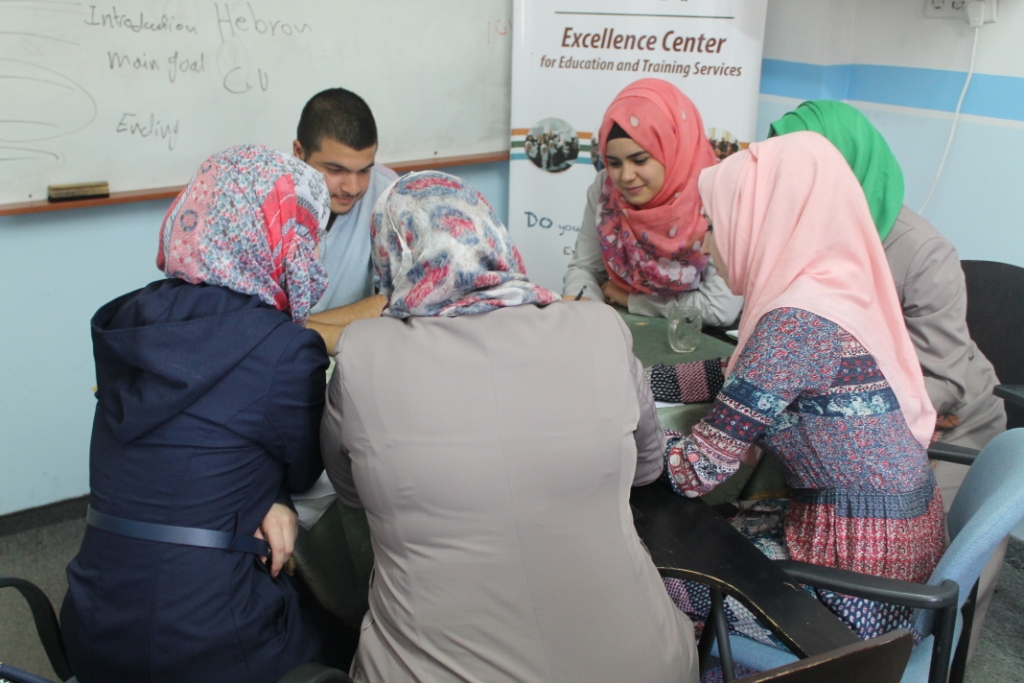 The goal of the program was to give the students the tools to allow them to successfully apply for jobs through the English language such as how to write formal e-mails and application letters, have a proper English CV and conduct a job interview. Nowadays, these skills are essential for any student who wishes to study or work abroad and most of the time, students do not have the opportunity to learn them properly at their university.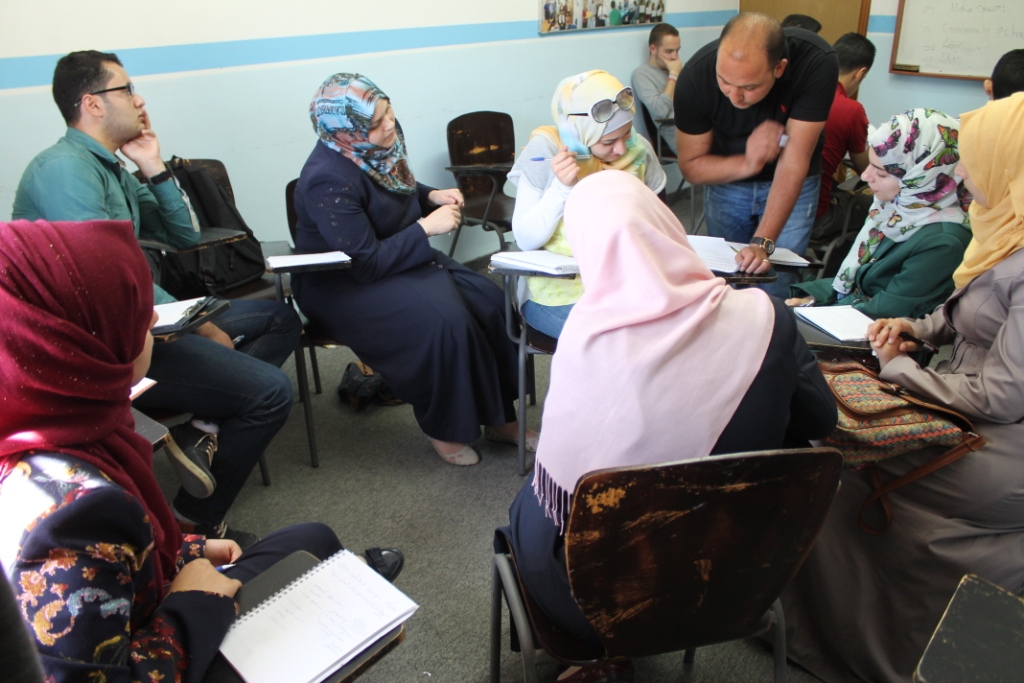 The training was organized according to the English level of the students. They were divided into two groups according to their knowledge in conversational and formal English. Those students who had a good level of English were trained by Maud, a volunteer from France and the intermediate students were trained by Patrick, an Irish volunteer, and Rafat Shantir. Each group consisted of no more than 12 students which allowed the trainers to give advice more intimately than using general models of CVs, letters and interviews would allow. Being trained by foreign volunteers was a real benefit for the students because as they are still students or freshly graduated, they usually have recent experiences of applying for jobs/internships and writing CVs in English.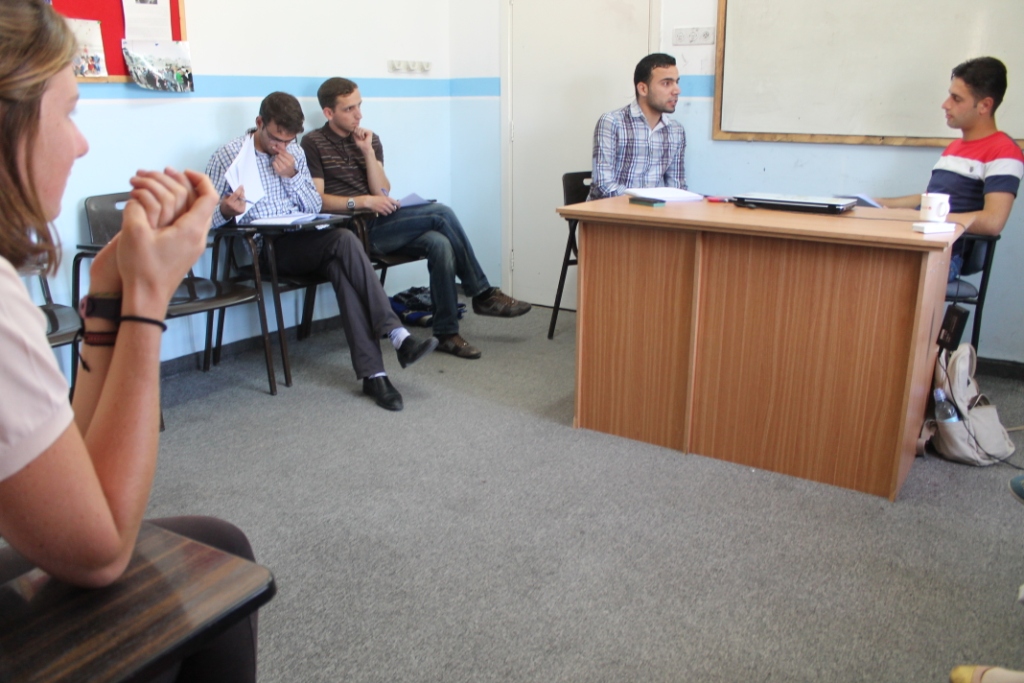 During the first morning, the students were given a presentation on how to create formal e-mails, application letters and CVs in English. The presentation included models and examples to give the participants a clear idea of the form and presentation their papers should have. At home they then had the possibility to train by sending a job application e-mail to Maud and attach their CV. During the next 2 hours they had private interviews with international volunteers in order to make personal corrections to their e-mails and CVs. Lastly, they were given information about the most asked questions in a job interview and which attitude to have. They then conducted job interview exercises with either another student or a volunteer/Palestinian teacher.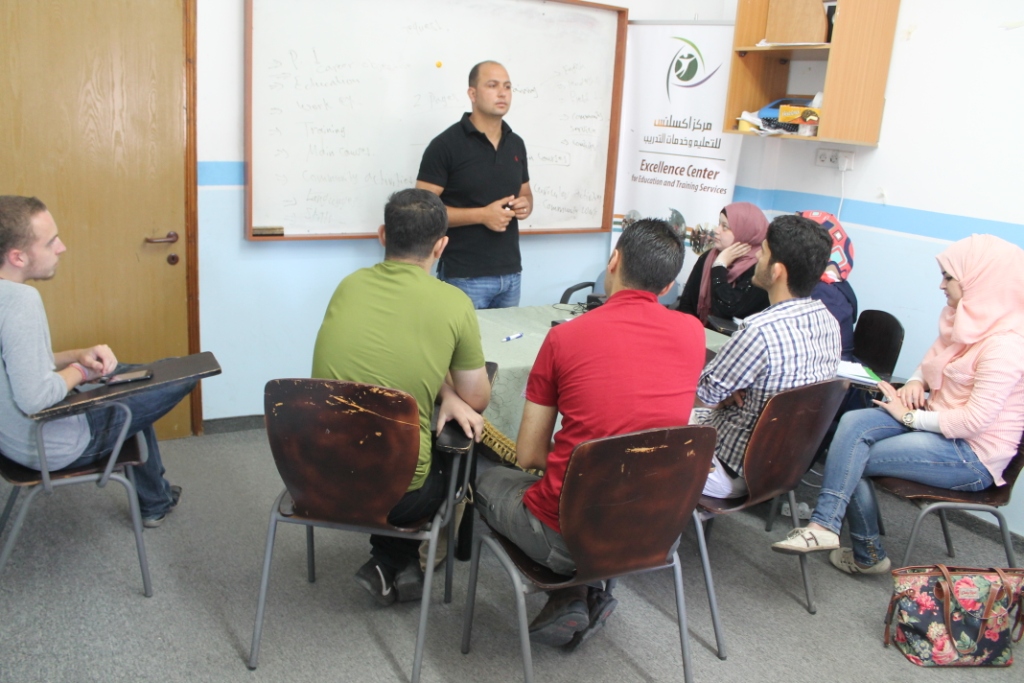 Students of all levels were extremely motivated and the volunteers very engaged which made the training intensive and useful. The students can now continue their studies or career with a "CV-training Certificate" from the Excellence Center. Each one of them now has a personally corrected CV and all the theoretical material used during the training.  Above all, however, they gained experience in writing formal applications and conducting job interviews in English. Having been able to train in a small group with foreign students of the same ages gave them more self-confidence which will be necessary for any job interview or meeting in English in the future.