Cultural Exchange in Palestine
|
Last Thursday, Excellence Center instructor Maryam Julany led the final class for her Beginner English students with help from American teaching assistant Luke Mercurio who is participating in the teach English Speak Arabic Program in Hebron, Palestine.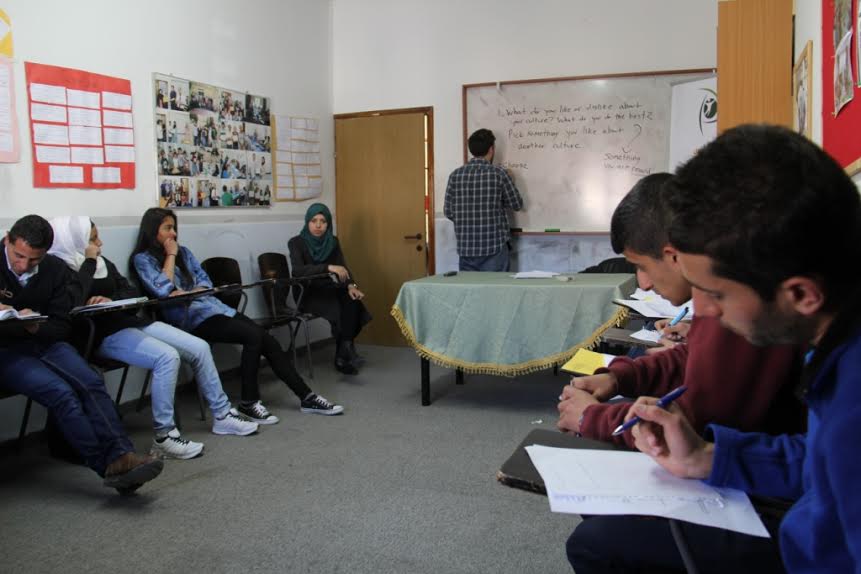 Most of the class focused on the topic of culture, with Mercurio leading a long discussion on the perceived positives and negatives of local and foreign cultures. The students had a great time with this engaging topic, offering a number of interesting observations while also probing Mercurio to find out more about his own culture.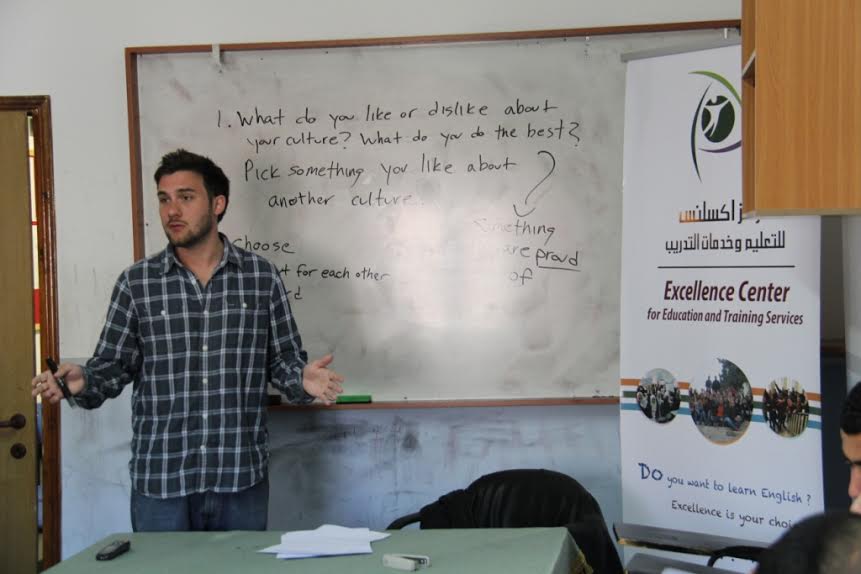 In this way the class made for a very interesting cultural exchange. Students originally responded to a several writing prompts, but eventually the class evolved into a more organic, open group discussion on cultural practices. It was, in other words, exactly the type of practical, free flowing conversational English class the Center continually strives for. Great work everyone!