Cultural Exchange Between Palestinian Students and Internationals
|
Every week the Excellence Center offers a class titled English Club for Palestinian high school students ages 15 -17. As part of the center's educational mission, it is offered free or charge for Palestinian students. Today, 5th of October 2015, it was led by international volunteers and interns: Jan from Belgium, Hania from The Netherlands, and Monica from America and Venezuela.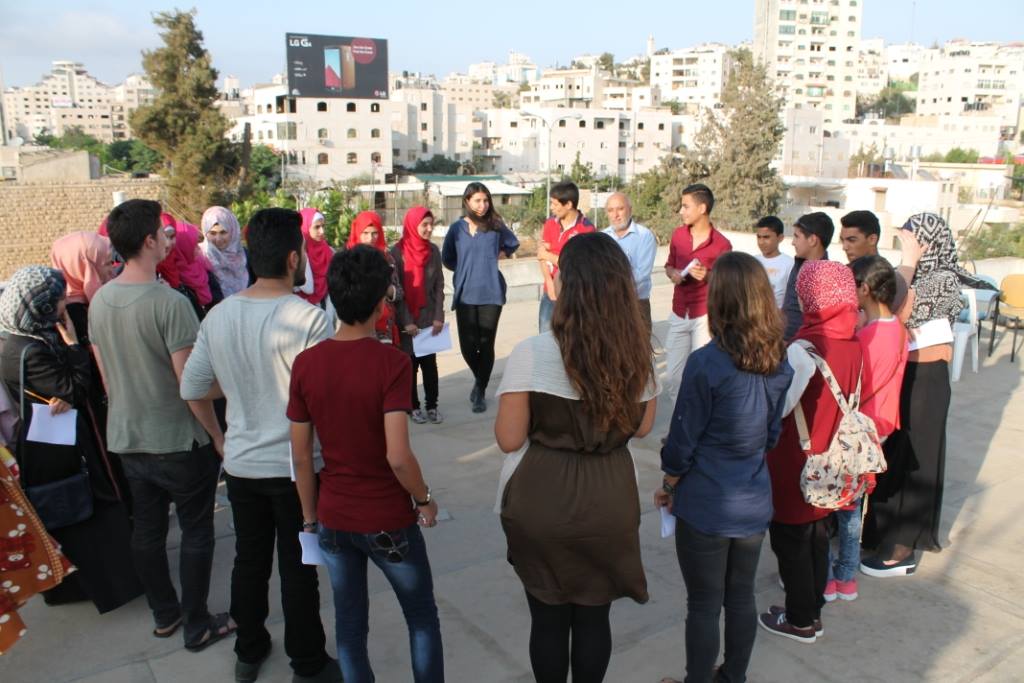 The general topic of today's lesson was culture. The aim was to promote cultural exchange between Palestinian students and internationals following the Center's mission . To start off, the internationals gave an interactive presentation on each of their cultures – Belgium, The Netherlands, and Venezuela — covering things such as food, geography, beliefs, values, traditions, and behaviors. This allowed students to get a visual understanding, learn new culturally specific vocabulary and phrases, as well as practice their listening skills. Following the international presentation, students were also allowed to present on their own. They were given the opportunity to talk about Palestinian culture to the teachers. They mentioned some traditional foods and the history of hospitatlity and generosity in Hebron.
To end the class, a debate was conducted on the topic of culture. It is important that students can speak confidently with their peers but also form their own opinions in the language. Students were taught and practiced different ways of verbally expressing agreement or disagreement in English. This kind of discussion provided mutual understanding and awareness among the different cultures. Volunteer Hania noted that "It gave them a sense of freedom of expression. Some students expressed things they normally wouldn't outside the class. We tried to discuss critically each culture so they can gain different perspectives and see other cultures up close. This all helps to broaden their worldview."The students benefit from this enhanced perspective on cultural differences as it is an increasingly globalized world, and being an informed global citizen can benefit them in their personal or professional futures.