On Saturday the 3rd of October, the volunteers of the Excellence Center went to Taffouh education center to have a conversational session with s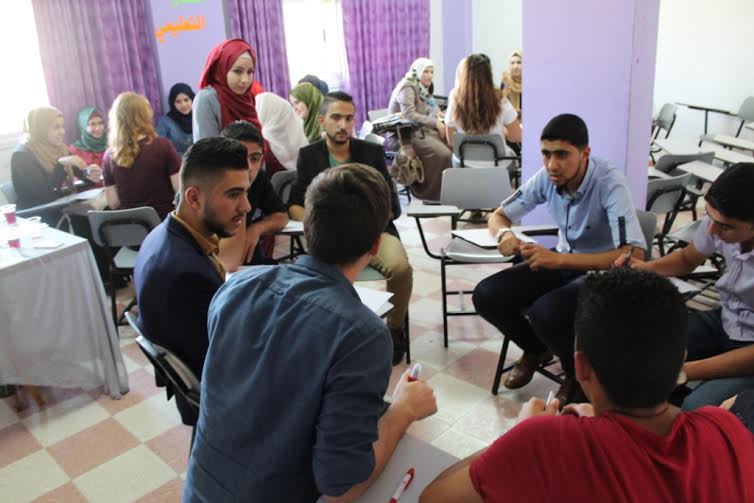 ome Palestinian students.
Alaa and Mutaz from the Center introduced the three international volunteers — Hania from Holland, Jan from Belgium, and Katrina from America.. When addressing the students of the Taffouh education center it was mentioned that being able to speak and understand the English language is a gateway to a brighter future. Also it was mentioned that just obtaining a degree is not a guarantee to a successful future, one must stand out from its peers to reach a higher ground.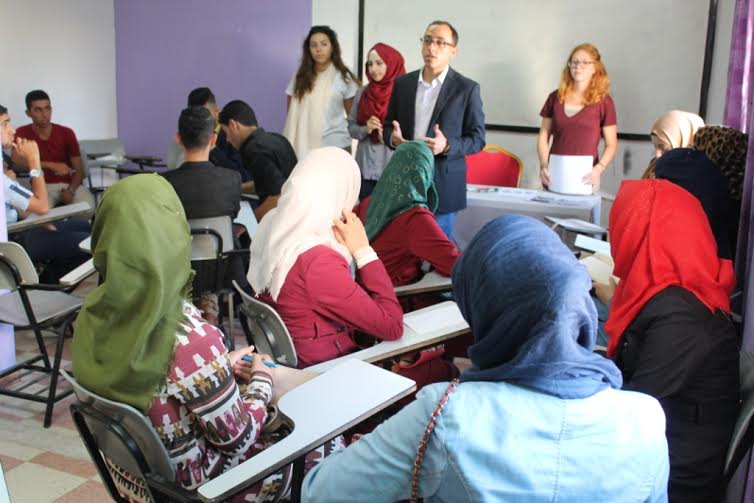 All the students seemed impressed and eager to learn the English language. The topic of the conversational session remained on subjects that the students were aware of and could easily be talked about. The chosen subject was cultures with a focus on Palestinian culture. The questions were made so that the students understand their culture on a different level by explaining their habits to the volunteers in English and possibly open their minds to ask why habits, values and celebrations are the way that they are. By asking these questions they are able to think critically, hereby they do not just learn to articulate in conversational English but also learn transferable skills such as critical thinking and confidence to speak in a foreign language.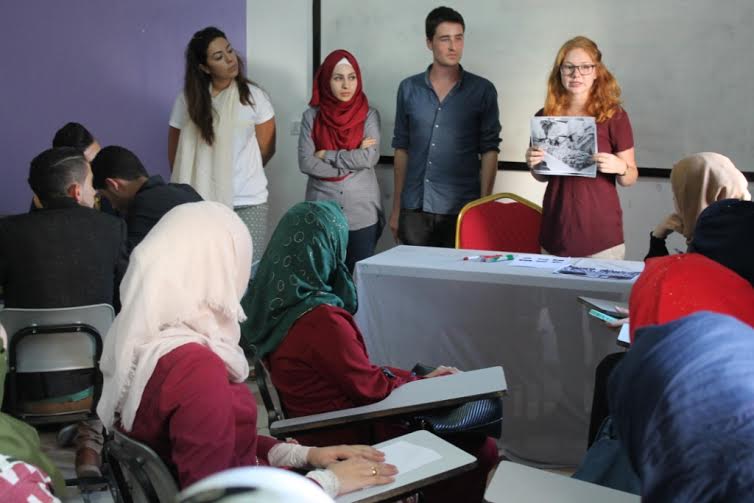 The volunteers are all foreigners who speak English well and therefore the students are given the opportunity to practice their learned English skills with native and near to native English speakers. All the students also seemed eager to learn about different cultures and habits to broaden their understanding. Many girls asked personal questions to the volunteers and showed genuine interest and willingness to learn.  It was a special beneficial exchange of language, habits and understanding of the beauty of different cultures.