On 2/14/2015 the Excellence Center, in cooperation with the Fawzi Kawash Center, hosted the final meeting in a series of conversational English seminars at Palestine Polytechnic University. About ten students participated in the workshops, led by instructor Salam Amro, which focused on improving English speaking and listening skills through engaging, dynamic activities.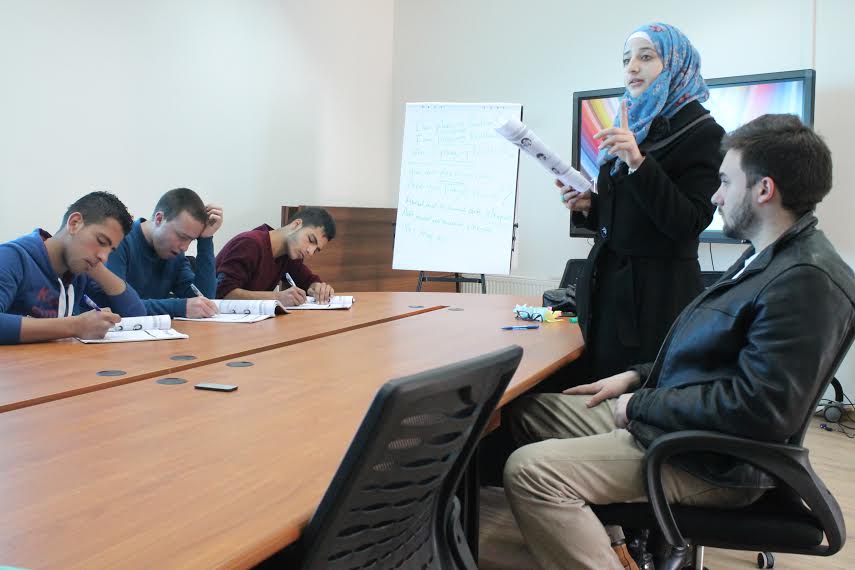 The lectures began two months ago and included frequent appearances from the Excellence Center's international volunteers, including Runa, a volunteer from Germany, and Muhammad Davies, a Canadian instructor.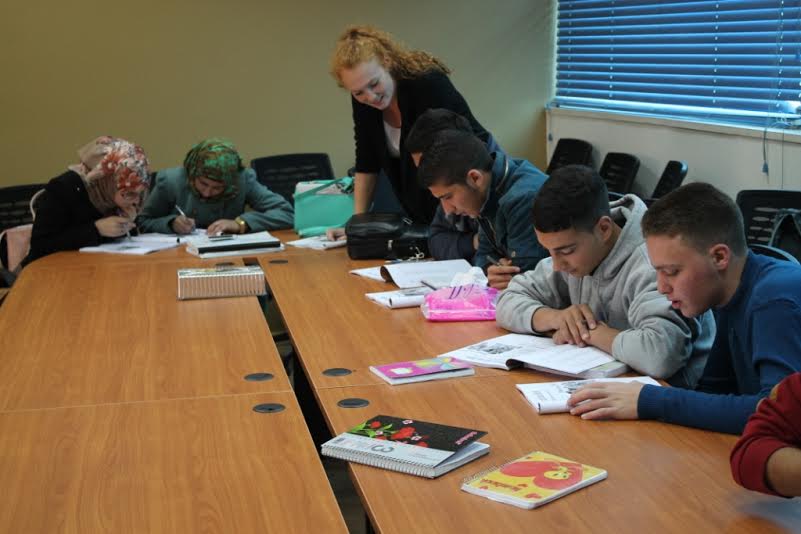 The inclusion of the international volunteers was particularly helpful, as their involvement gave the students an opportunity to practice conversing with native English speakers in addition to each other. Students were also tasked with completing various assignments to increase their language proficiency outside of the classroom, including some amazing in class presentations. On this final day of class instructor Amro also administered examinations to the students to assess their progress, with all of the students exhibiting a pronounced improvement from the beginning of the course.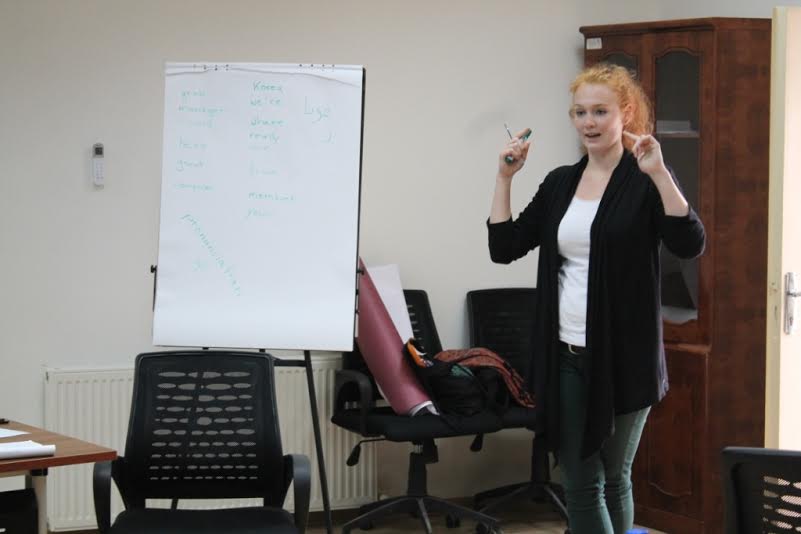 The Excellence Center is very proud of all of the students who participated and would like to thank its partners at Fawzi Kawash Center and Palestine Polytechnic University for making these excellence classes possible!