Last week, the Excellence Center organized a conversational English day at a local school in Hebron to encourage young Palestinian students develop their conversational English skills.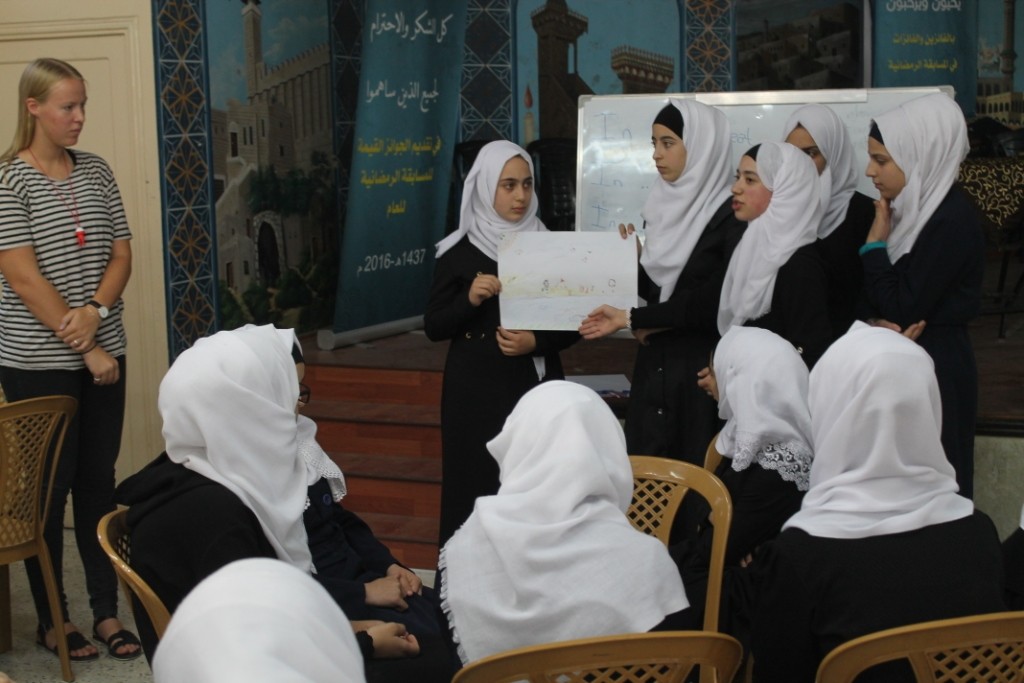 Excellence Center's volunteers traveled to Alsharieh Girls School in Hebron. Ellen from Denmark who is participating in the Volunteer in Palestine program, Soren is also from Denmark who is participating in the Teach English, Speak Arabic in Palestine programs and Elham Naser Al Deen a Palestinian volunteer from Jerusalem, engaged around 35 Palestinian school students in many educational and interactive  activities to discuss the weather and seasons in English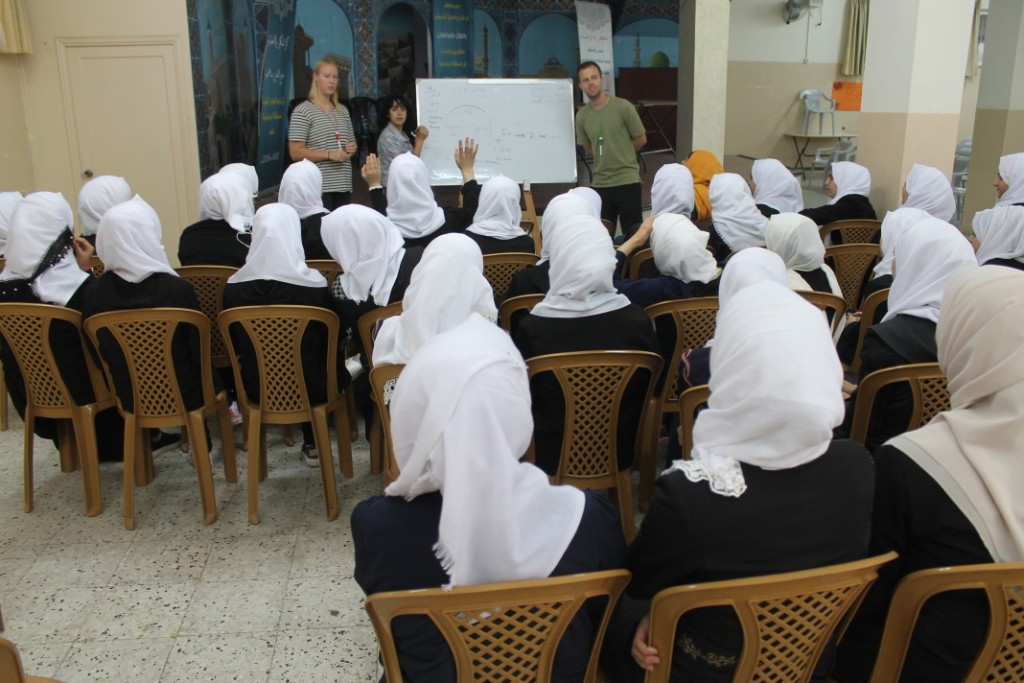 Our Volunteers divided the Palestinian students into groups of 5 and each group had to draw a season. On their drawing they also had to add the activities that we usually do during the season and the food and drinks that we usually drink. After they finished drawing each group presented their work to the class.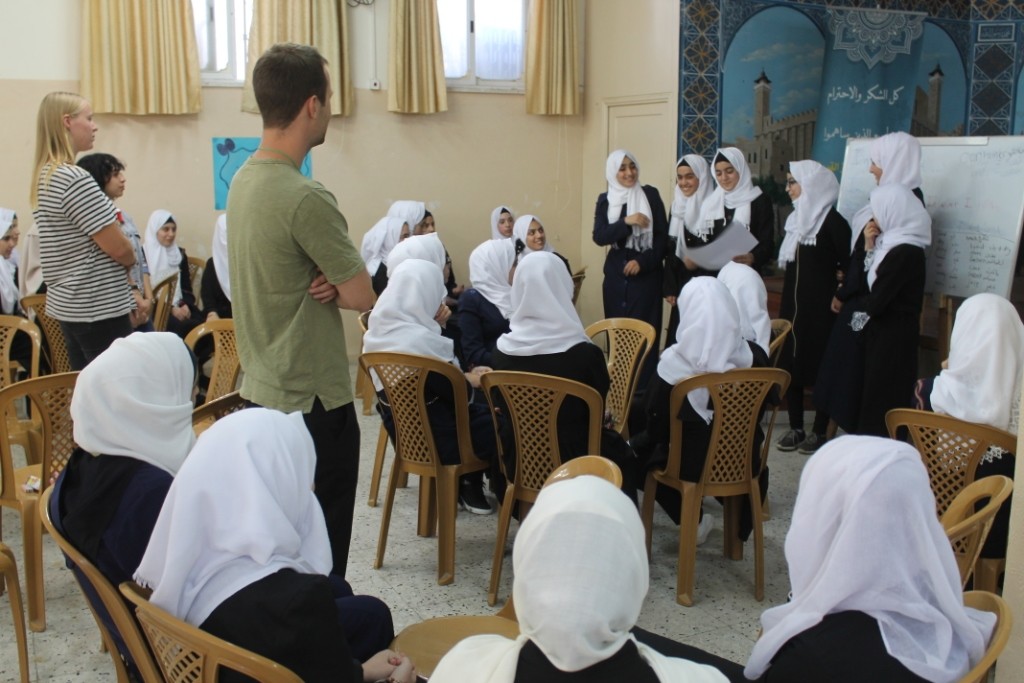 Every Palestinian student in each group had to say at least one sentence in English. After their presentations, Excellence Center's volunteers corrected their mistakes. The Palestinian schools students enjoyed the activities and thanked the Excellence Center and the international volunteers for their work to develop their English Speaking skills.