Connections at the Center with Local Palestinians
|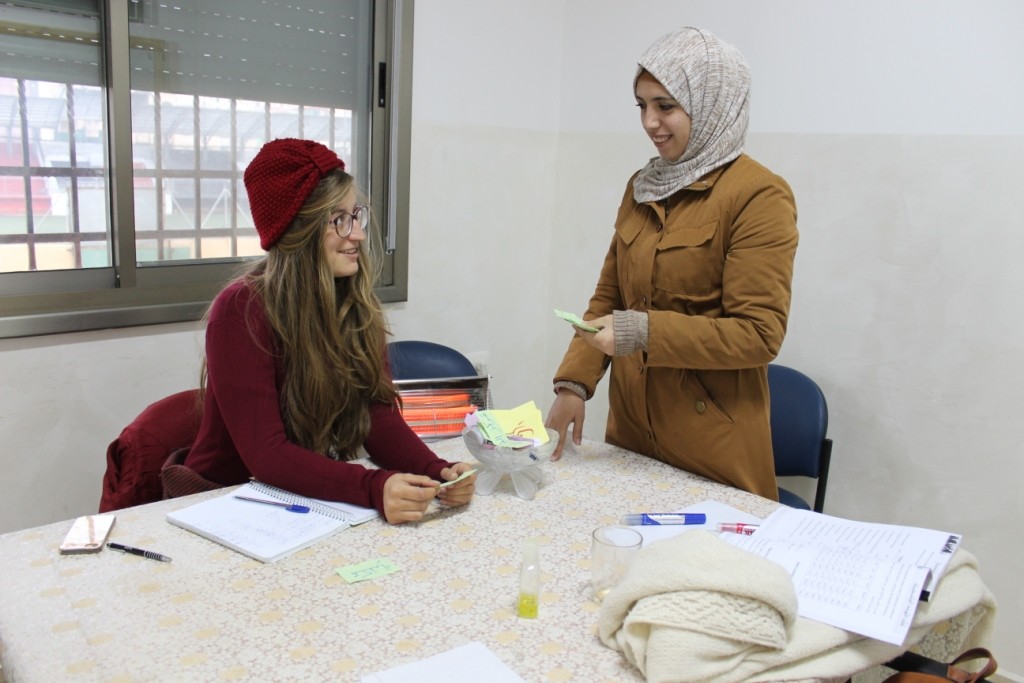 Connections at the Center with Local Palestinians: Our volunteers volunteers in Palestine here with us at the Excellence Center gain things while volunteering in Palestine, one of these many gifts is the connections they make here at the center with local Palestinians. These friendships and connections are sure to be experiences that our international volunteers will remember years after leaving Palestine.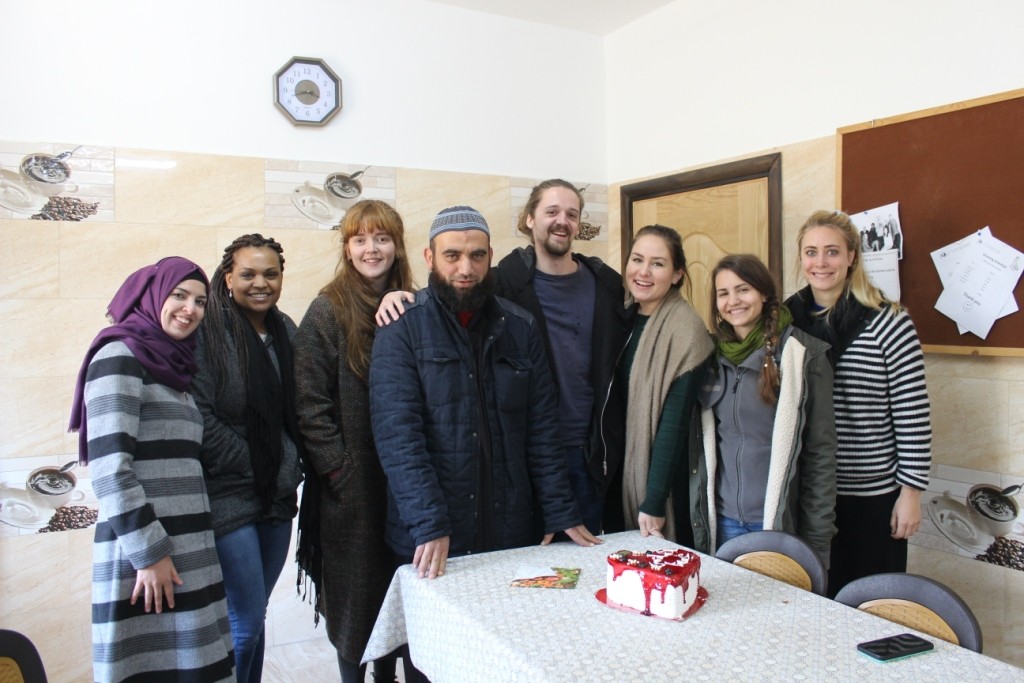 First of all being exposed to so many school aged children, high schoolers and university students all based right here near the center in downtown Hebron means that when you will walk the streets you are sure to run into those you know. "Right away after the first week or so I realized that I saw so many of my students while walking to get lunch or on my way home to catch a taxi," says one volunteer. She continues, "it is nice to see familiar faces on the street, and my students always run up to say hi to me."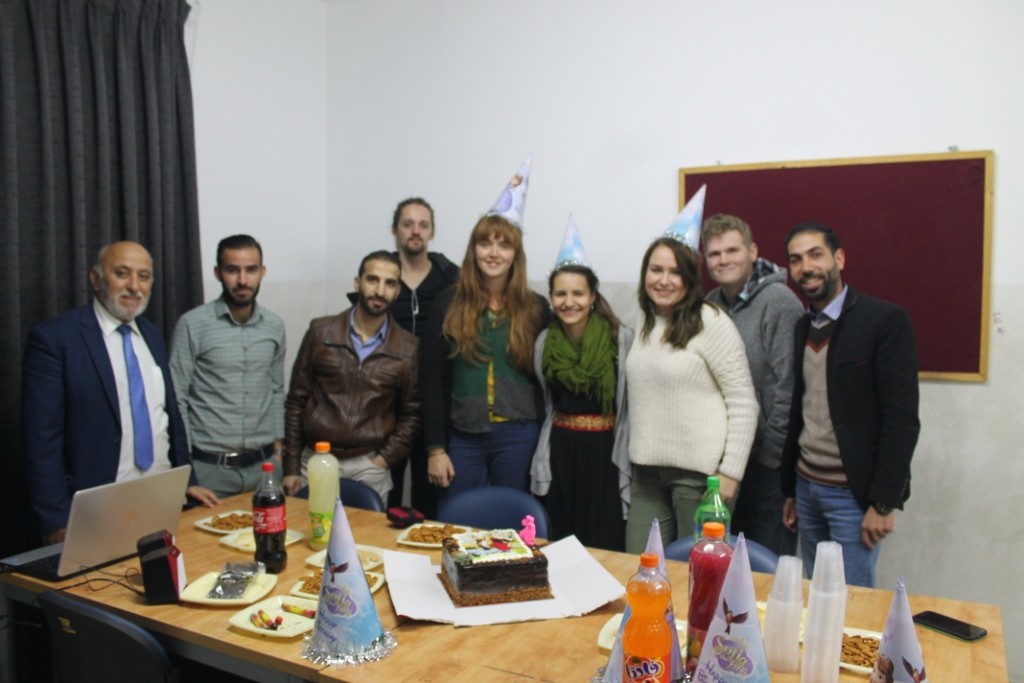 Because of the large swath of students that make their way through the doors off the Excellence Center our volunteers even run into their students outside of Ein Sara St. (the main street of Hebron and the street which the Excellence Center is located upon.) While walking the streets of the Old City of Hebron on a holiday, Maneesha who is from the United States and beings her expertise in software engineering to our university students ran into one of her host mother's children. Maneesha tells us, "It was so sweet, he was there with his friends and he just left them and accompanied us throughout, it was so sweet, pure and innocent." On the same visit to the Old City with the international volunteers and one of the administrative staff the group made it to the outside of the Ibrahimi Mosque. The staff member went into the mosque to pay his respects while the rest of the group waited outside, while waiting they ran into another one of their students. He kept them company and gave them interesting facts about the area until they continued on their path.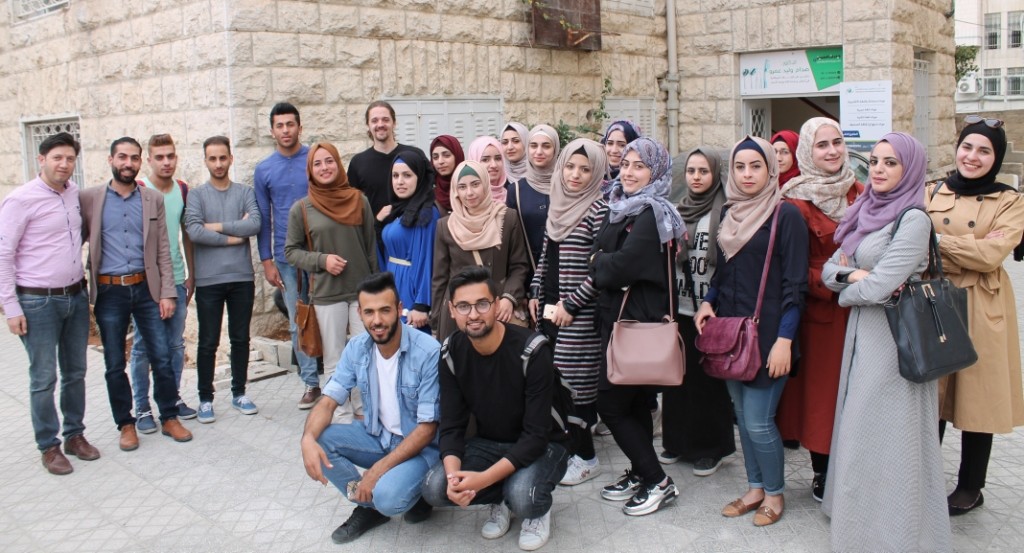 Additionally some of our international volunteers have chosen to extend their volunteer work beyond their time at the center. This is by no means expected or required, however it always brings a smile to our faces when we see this type of thing take place. Once of our volunteers met a woman while she was waiting for the director of the center to have a free moment to talk. This volunteer told us she and this woman quickly formed a connection. We became friends very quickly. "She was in desperate need of help with applications for scholarships and international masters programs, I have a ton of experience in things such as this so I offered to help her and once a week after work I go to her house and help her out."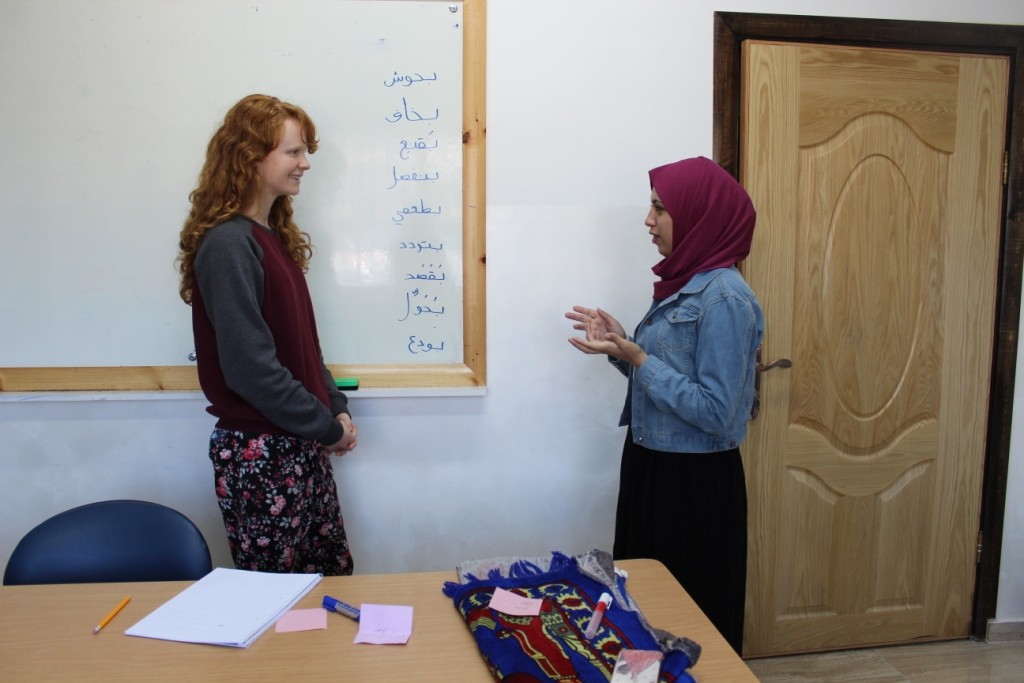 Or volunteers in Palestine have even run into their older students when they went shopping. When out shopping for warm clothes two of our volunteers ran into one of their teenaged students manning the front of a shop they entered. One ended up purchasing a coat from the store, "he was so nice and helpful and he even gave us quite a discount," says one volunteer.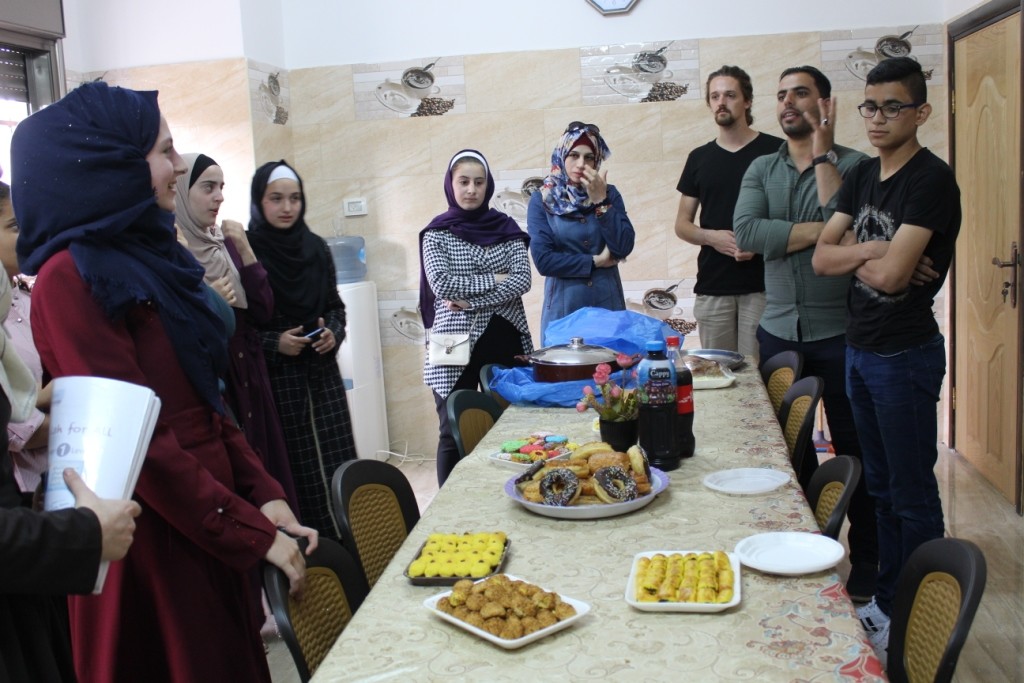 Regardless of your role volunteering with us you are bound to make connections while working at the center that will stretch beyond the walls of our building. This is another aspect of what makes volunteering with us here in Palestine so special. This is cultural exchange and connection at its best.