Community Conversation Day in Hebron
|
On Tuesday afternoon a Community Conversation Day in Hebron was run by the Excellence Centre with the aim of providing people who live in and around Hebron with the opportunity to practice and improve their spoken English. The event was a sounding success, with over 60 Palestinian people of all ages and abilities turning up, eager and ready to learn. The students were divided into three groups based on their aptitude and experience of spoken English.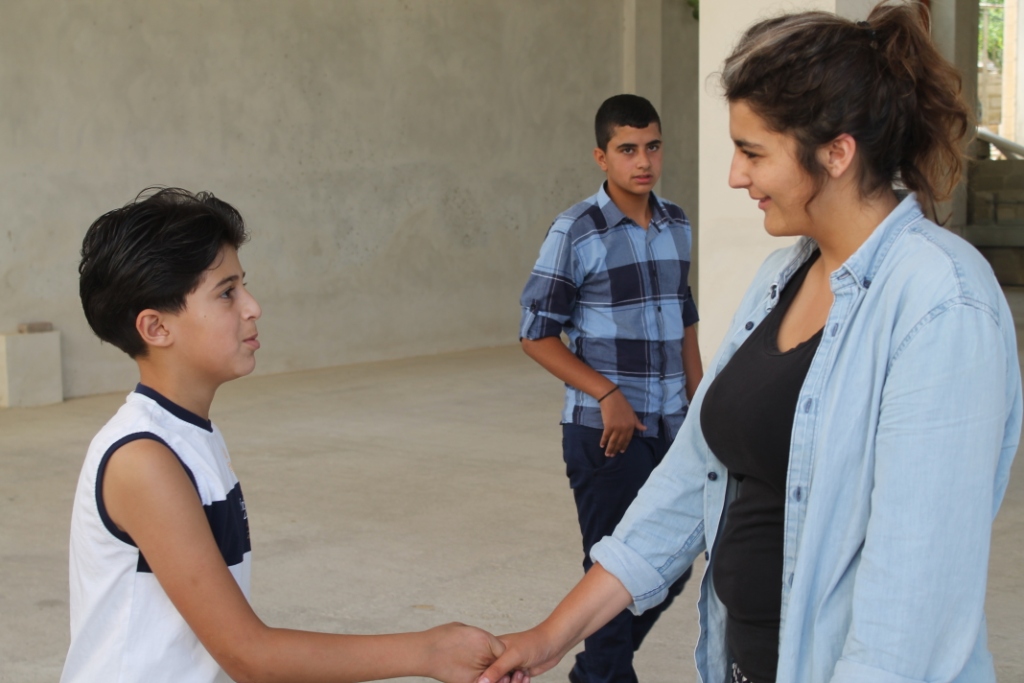 The Conversation Session was focused on providing the students with practical English vocabulary which may serve them in the future. The starter group, led by international volunteers Emmy who is from the Netherlands and Alice who is from England was the largest group. However this did not prevent every student from having ample time to practice the greetings and introductions that the lesson was centred upon. By the end of the session the students had the capability to introduce themselves and discuss their hobbies, and their future ambitions with others in the class.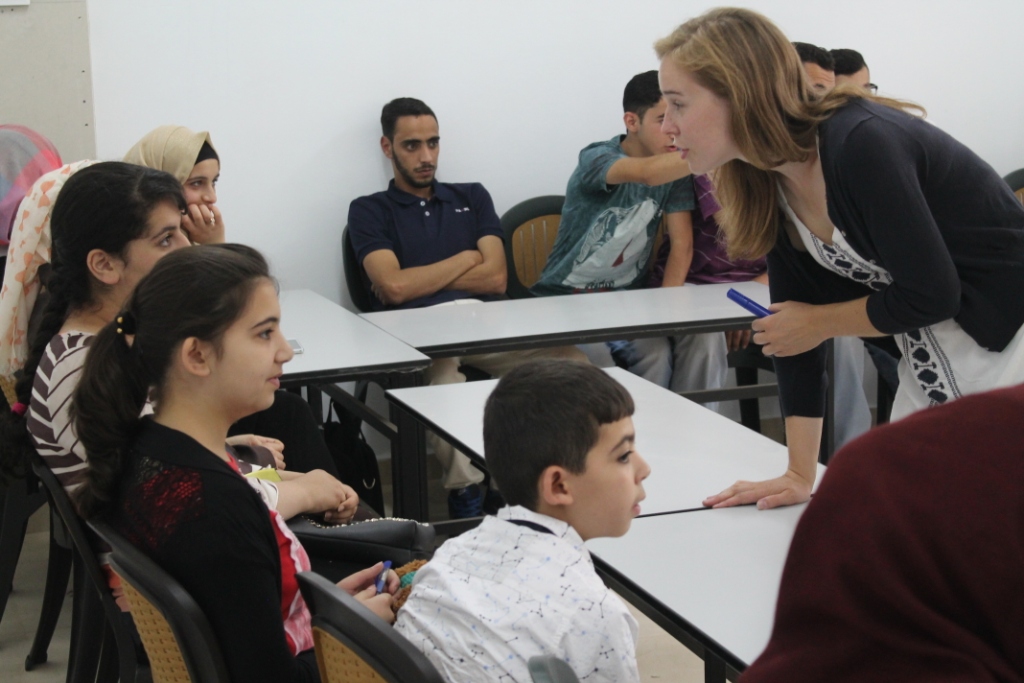 The second level was led by two internationals who are participating in the Volunteer in Palestine program, Daan from the Netherlands and Maud from France, who conducted a session about family and friends. Daan commented that "it was a productive afternoon with many interesting conversations and a lot of enthusiasm from the students who were all keen to stretch themselves". The Session provided the students with time to practice and learn about the family tree in English using methods such as playing games and solving puzzles created specifically for the class.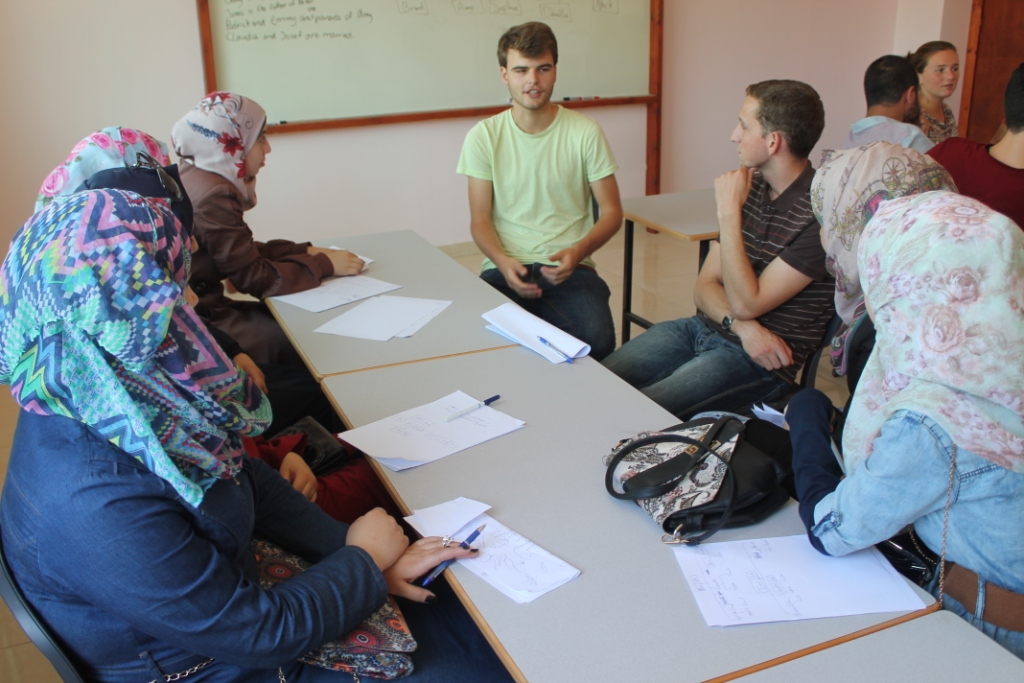 Finally, the advanced group, led by Patrick from Ireland who is participating in the Volunteer in Palestine program and Frederick who is from Denmark and participating in the Study Arabic in Palestine, had an informative discussion about business in Hebron. The main trades of Hebron were discussed during the session. These included; glass works, granite, leather goods, family businesses, and the farming of grapes and olives. Patrick described the students as "engaged and incredibly appreciative at the chance to utilise their spoken English".