Communications Skills Workshop in Hebron Governate
|
On 22nd December 2015, the Excellence Centre administrator, Osama Abu Hussein and volunteers, Melanie from Canada and Arshad and Iram from Australia, conducted a communications workshop at the Hebron Governate locally known as Muhafizah. Around 15 to 20 employees attended the workshop. The Excellence Centre attempts to connect with the local community organisations and aims to interact and help establish stronger ties between the local government and the community.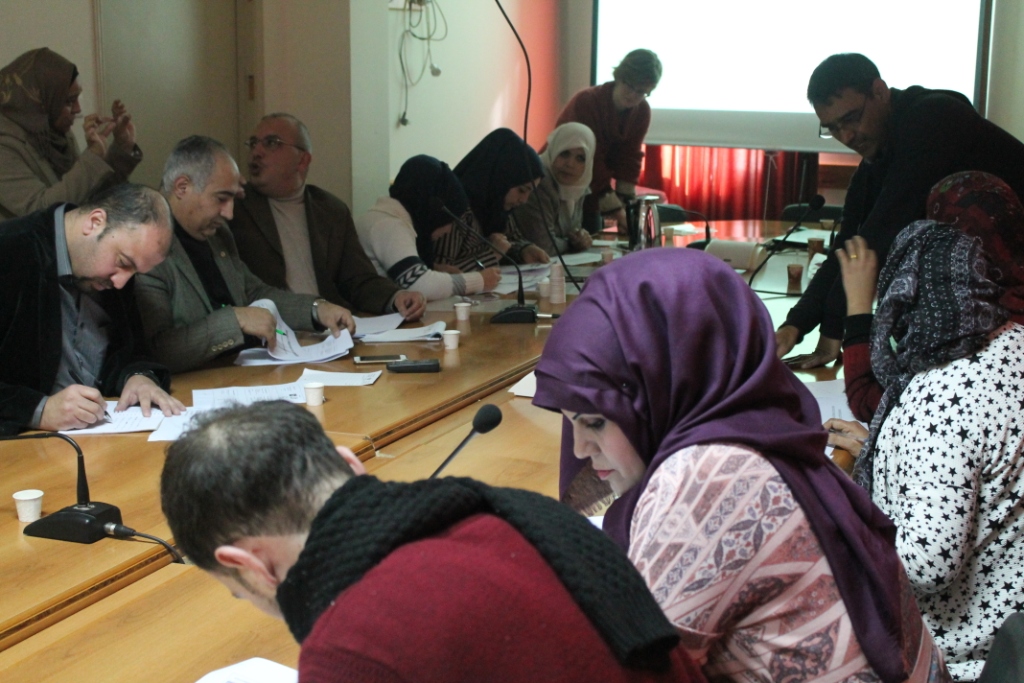 The workshop targeted enhancement of written communication skills between businesses and clients. The participants were completely engaged in the tasks assigned to their groups and gladly completed the given tasks. The atmosphere of the two hour long workshop was vibrant and it was well received by the participants.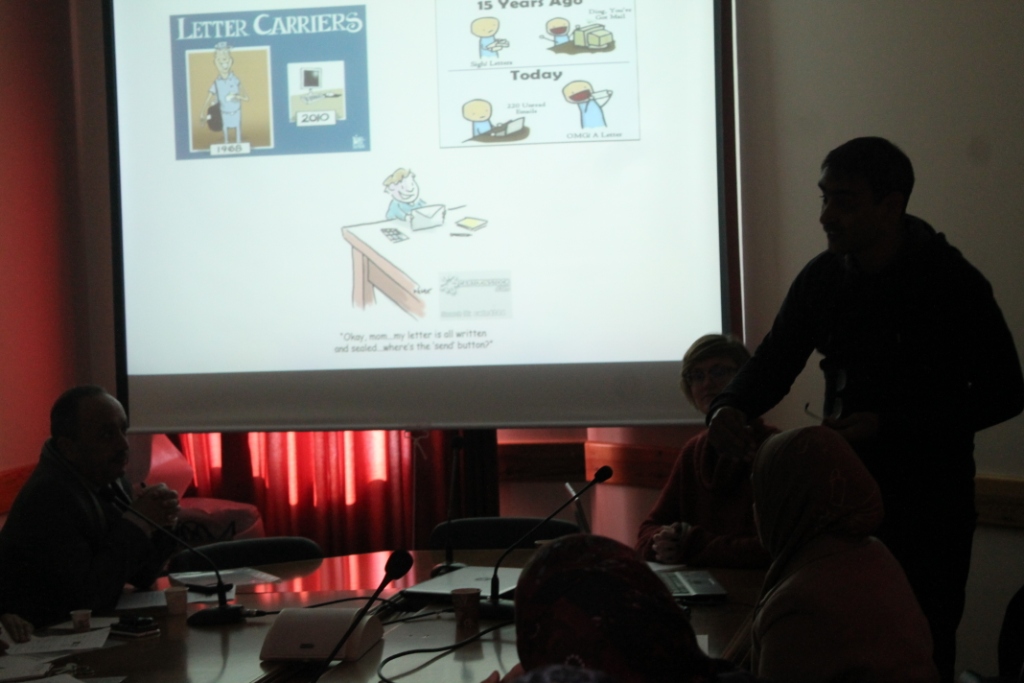 As stated by the Human Resource Manager, Fatema Abu Rahmah, "The workshop was very useful and helped all the participants in their day to day business. It highlighted different points and reminded people the importance of formal communication." The participants requested for more of such workshops in the workshop.