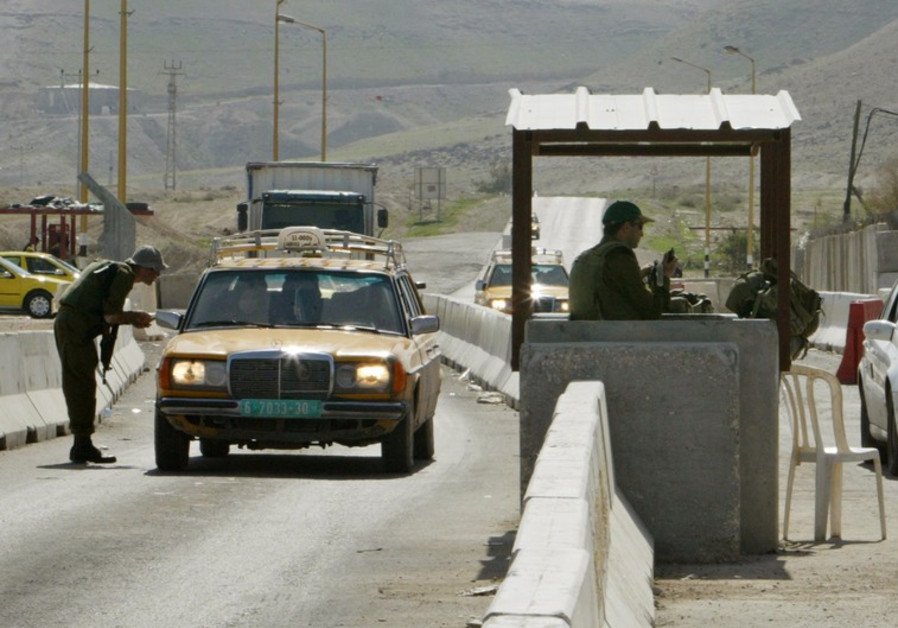 Checkpoints in Palestine
You may not know that there are numerous checkpoints which separate Palestinian cities. These checkpoints have been erected on the Palestinian territories in order to divide the geographical unity of the Palestinian West Bank and to preserve the security of Israeli settlements and the State of Israel.
Checkpoints effect the daily life of Palestinians by impacting their routine movements. According to statistics collected in 2011, 522 checkpoints have been erected throughout Palestine. These checkpoints deprive Palestinians of their freedom of movement and are occasionally closed for security reasons, limiting the ability of Palestinians to travel freely. The task of the guards of the Israel Defense Forces (IDF) at these checkpoints is to check passengers' identification and to inspect any vehicles that cross through.
As an International Visitor How Should I Deal with these Checkpoints?
The checkpoints were created for Palestinians, not for foreigners. This means that there should be no inconvenience or barrier to your passing. At most, usually, you will be asked to present your passport and Israeli visa.
What is the Location of these Checkpoints?
Israeli checkpoints exist in strategically important areas. It worth mentioning that internal checkpoints only exist in the West bank and not inside the Gaza Strip. The three main types of checkpoints in the West Bank are as follows:
This checkpoint is located near Bethlehem and was created to enhance the division between northern and southern halves of the Palestinian West Bank.  
Huwwara checkpoint is a major IDF checkpoint located at one of the four exits of Nablus, south of the city. It was erected in October 2000 and since then all Palestinian vehicles and cars are subjected to random inspection.
Qalandiya checkpoint is located in the south of Ramallah on the road that connects the city with Jerusalem. The barrier is among the largest military checkpoints erected by the IDF after the Second intifada in 2000. Every Palestinian who wants to go to Jerusalem must pass this barrier where wait times and inspections usually last several hours.
The barrier is located on the town of Qalandia which lies approximately four kilometers to the south of Ramallah, and just 11 kilometers from Jerusalem. This barrier was erected on lands in which Palestinians had hoped to establish their own airport prior to its construction.
In conclusion, Israeli checkpoints are a fact of life for Palestinians but they do not prevent Palestinians from living their lives with a sense of normalcy. The existence of these barriers will not impact your visit to Palestine which should go quite smoothly in spite of the occupation.