On Thursday, the 9th of April, the Excellence Center hosted a graduation ceremony to celebrate the beginner and intermediate students' successful completion of their English curriculum the previous semester. The celebration was attended by about 100 guests, including all of the Excellence Center family, guest speakers, advisory board members, former students, students' family members, and other friends who wished to join in the celebration by sharing their positive experiences with the Excellence Center.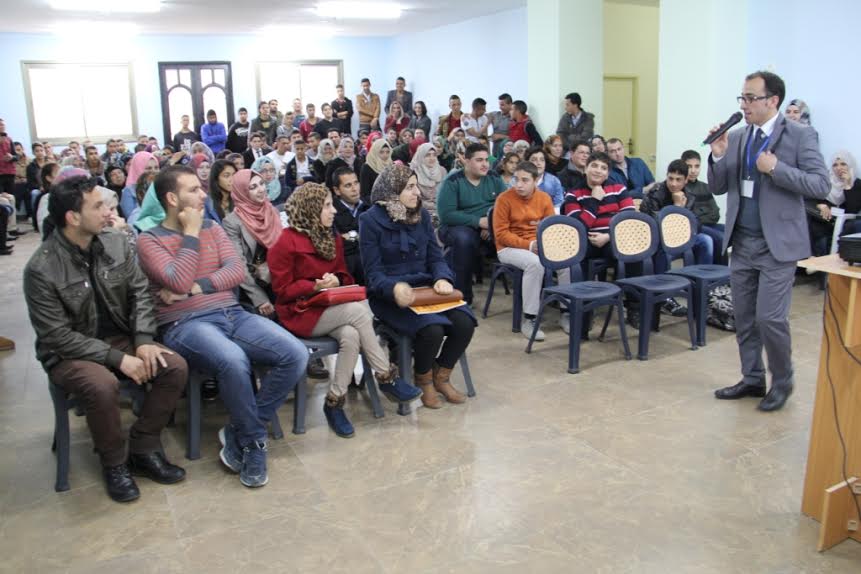 Hasan Karableyeh, a representative of the Education Ministry, and an advisory board member for the Excellence Center, while praising the students for their accomplishment, spoke of the importance of the English language in the fields of science, trade, and politics.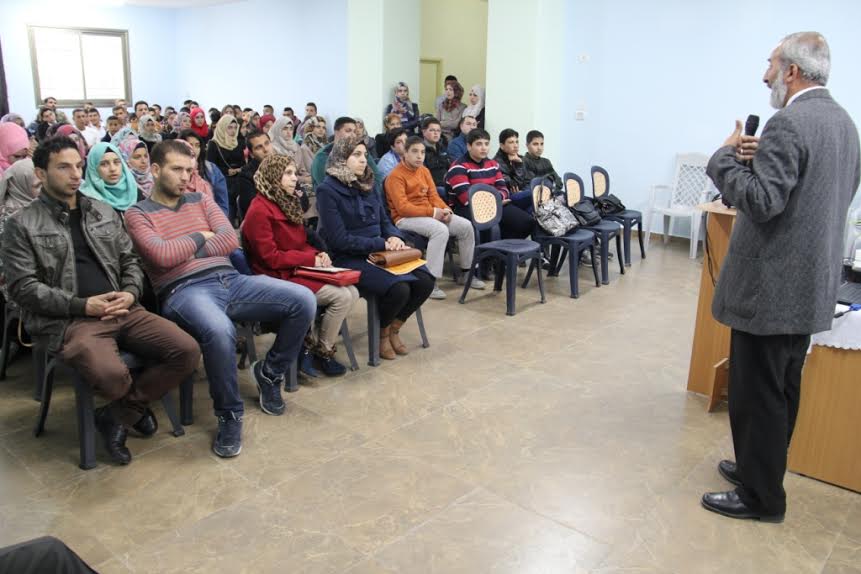 Advisory board member and guest speaker Najeeb Sharif shared his experiences in learning English with the students and attendees. He offered the students and guests a variety of strategies for learning and practicing English.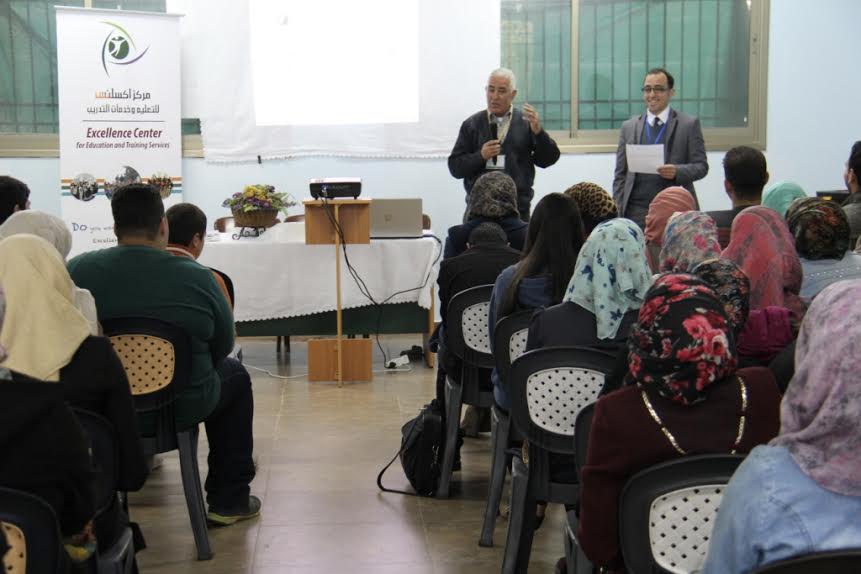 Mutaz Tamimi, the co-founder of and the legal advisor for the Excellence Center, gave a speech congratulating the Palestinian students for their great achievements in pursuing their courses of English study. He particularly thanked all those persons, especially the teachers, and international interns and volunteers, who have supported and contributed to the students' success.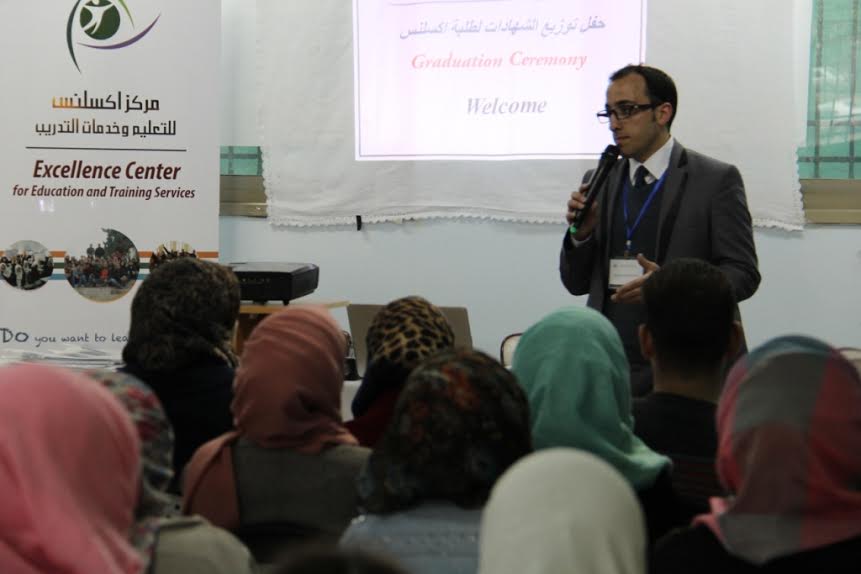 Marwa Shantir, the Excellence Center Coordinator, expressed her great pride in the students and their achievements. She strongly believes in the ability of the students to contribute to the development of the Palestinian community now and in the future. Ms. Shantir expressed her utmost confidence in the students of the Excellence Center transforming themselves into future leaders of the Palestinian community.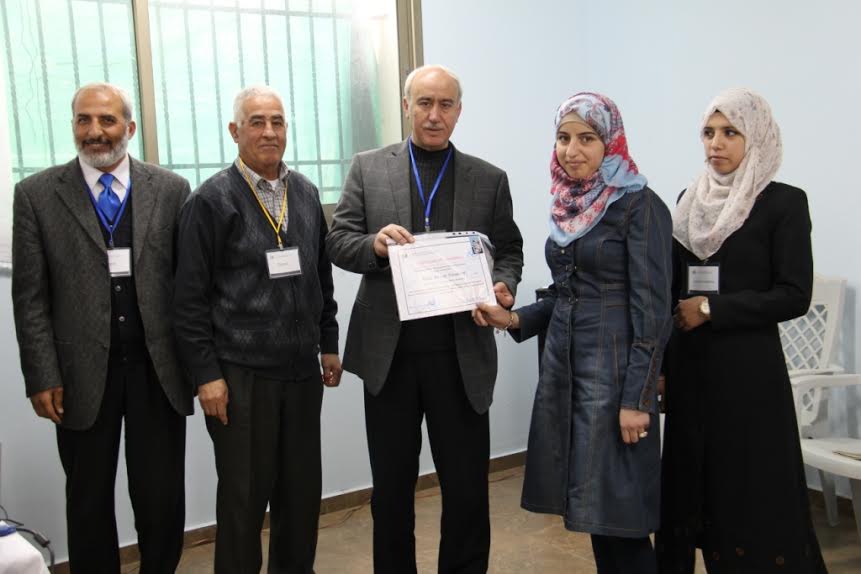 The graduation ceremony included a short video presentation by Osama Abu Hussain who is the Head of Public Relations for the Excellence Center. His video highlighted the Excellence Center's teaching goals and strategies, and its achievements in the past year.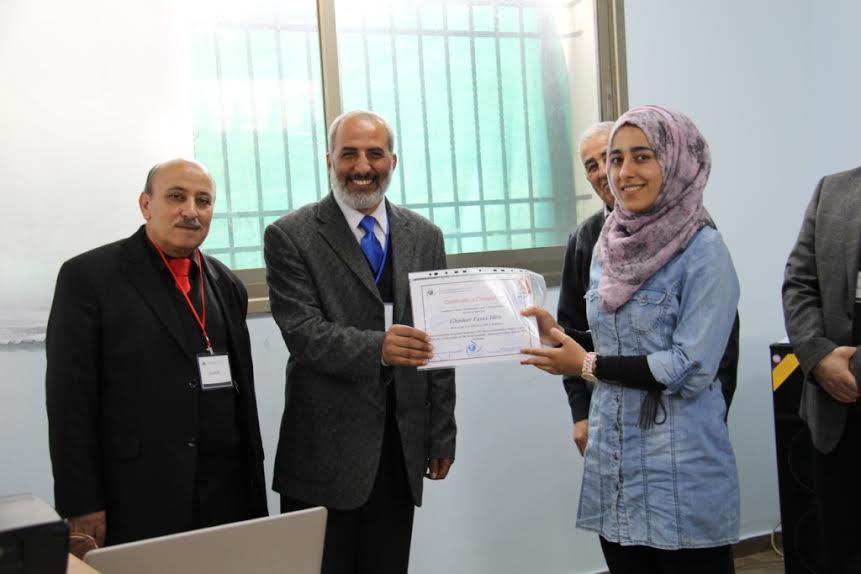 The ceremony concluded with the presentation of diplomas to the students. The students, in turn, at the ceremony's conclusion, thanked the Excellence Center for the ceremony itself, and for the role it played in students' acquisition of English skills. A student, Jenia Al Madhoon, stated that she had acquired English skills at the Center through interactive means. She intends, she said, to continue her English study at the Excellence Center. Miss Madhoon expressed her appreciation for the Palestinian teachers and international volunteers who played a crucial role in her English acquisition, as well as social, interpersonal, and life skills.