The Excellence Centre celebrates its fifth birthday, Palestinian style, with a party for staff, board members, and volunteers.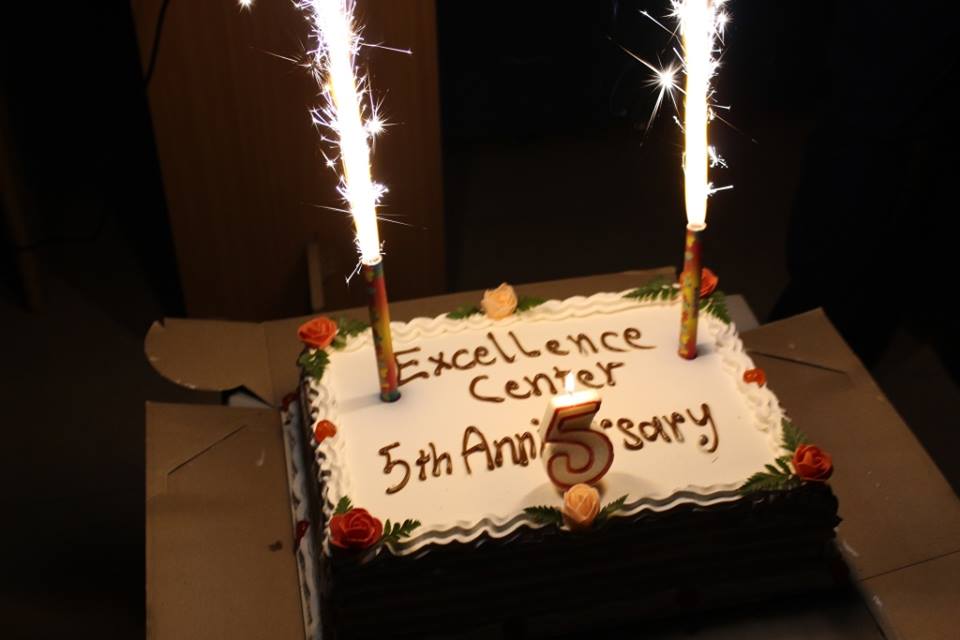 Ellen, 20, from Denmark, a teaching volunteer with the Centre said, 'It was a really traditional Palestinian party, with lots of speeches, music, and games. We had mansaf, a traditional Palestinian dish, (sheep's meat and rice with a rich tomato sauce), and soda, and a lot of the women wore traditional Palestinian beaded red and black dresses. But there were also nods to the cultural exchange at the core of the Centre's work, I won a Dickens novel for answering 'The Dead Sea' when guests were asked, 'where do zombies go on vacation?'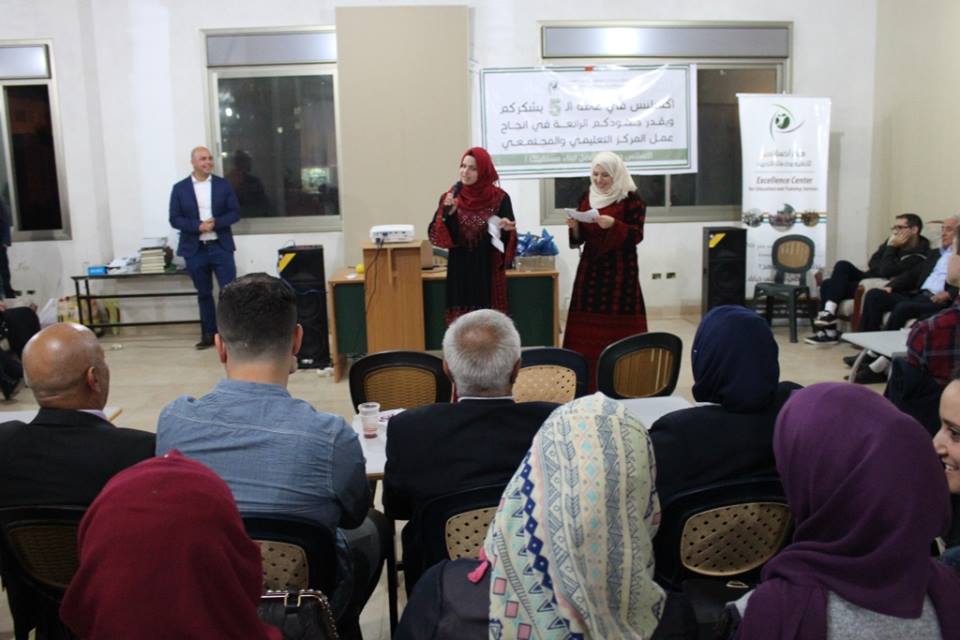 Rafat Shantir, Excellence Centre Manager said, 'The Centre isn't just about learning English, or Arabic. We aim to help Palestinians to achieve their potential by engaging with internationals, and to provide a clear and accurate picture of Palestinian life for the internationals. Through our community activities in Hebron, and our work with public institutions, schools and universities, we've created a diverse and flourishing community here'.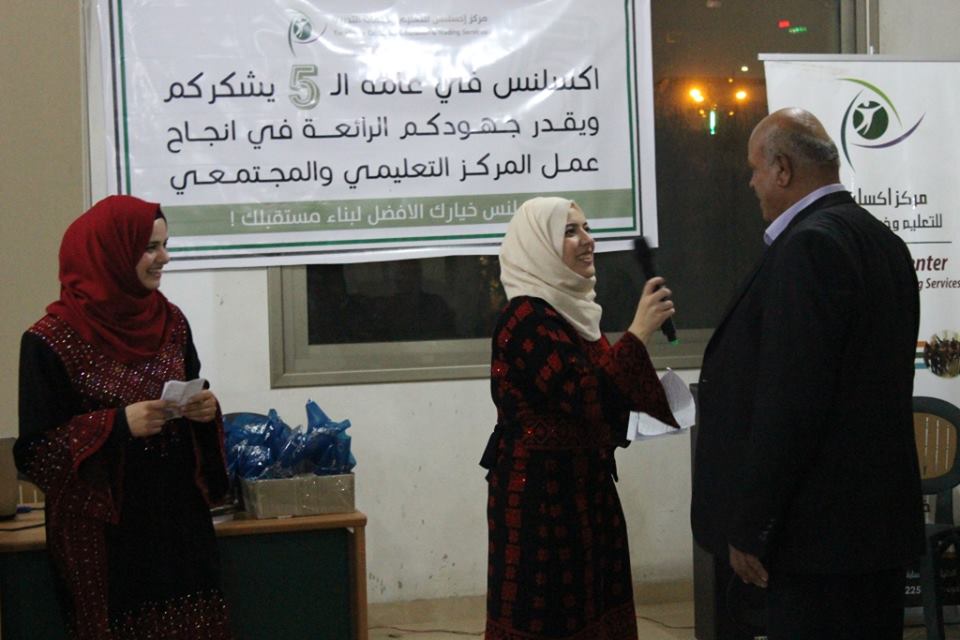 Alice, 23, from the UK, a journalist volunteering the Centre said, 'It was amazing to be in a room with people from such different backgrounds, from locals to volunteers from Scandinavia, to the US and Canada, and Europe. My friend from university, who came here to visit me, was sitting with a Palestinian grandfather on his left, and a Portuguese guy who works for the HRC to his right. Behind us were a whole table of people from TIPH (Temporary International Presence in Hebron). And people just seem to get on here.'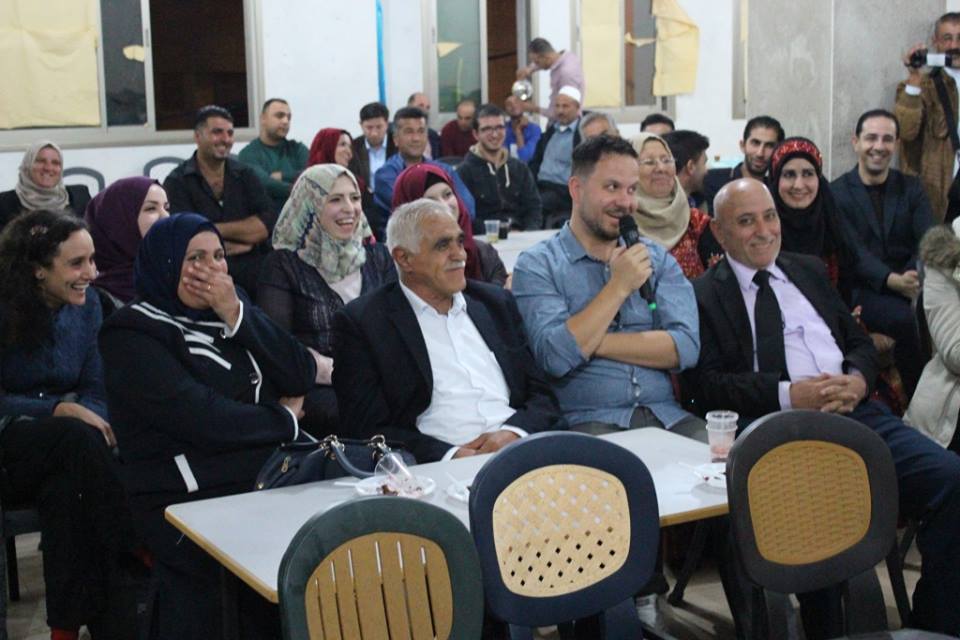 After dinner had been cleared away, and cake served, Dua was the first staff member to make a speech. Dua has taught over forty internationals Palestinians dialect and Fusha or MSA (Modern Standard Arabic) during her three years with the Centre.
'It's changed my life,' she said. 'I've come to understand lots of different people from different cultures and religions, to respect them, and to understand why it's important to respect them.'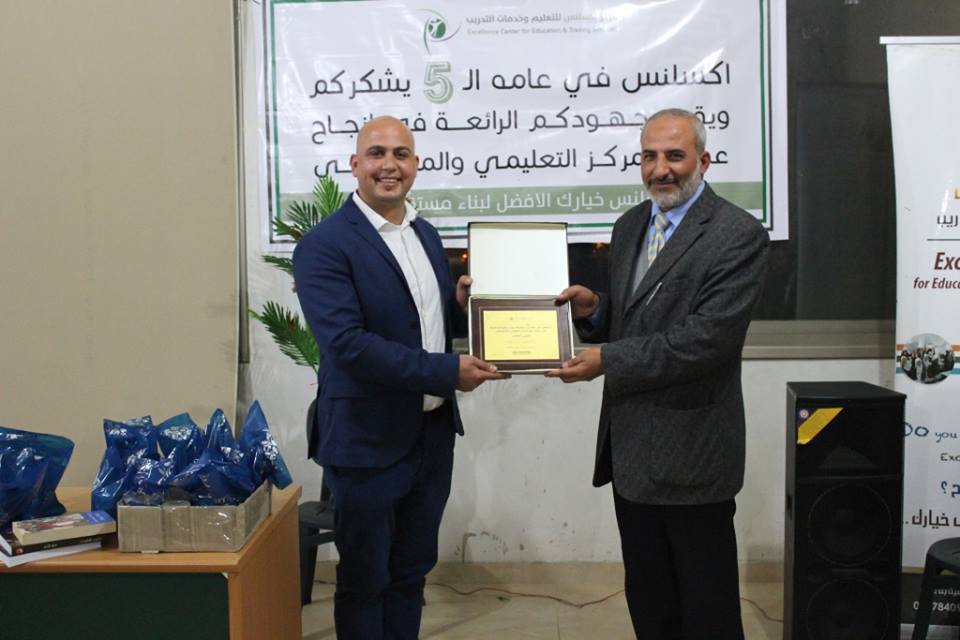 Rafat Shantir, Excellence Centre Manager said, 'The most important thing for me about the event is that we were able to thank the people who work at the Centre. Thanks to their hard work, we have really developed in the last few years. All the teachers and all the co-founders were there; the people who had helped from the beginning. And we had some host families come and celebrate with us who we've been working with for four years', he said.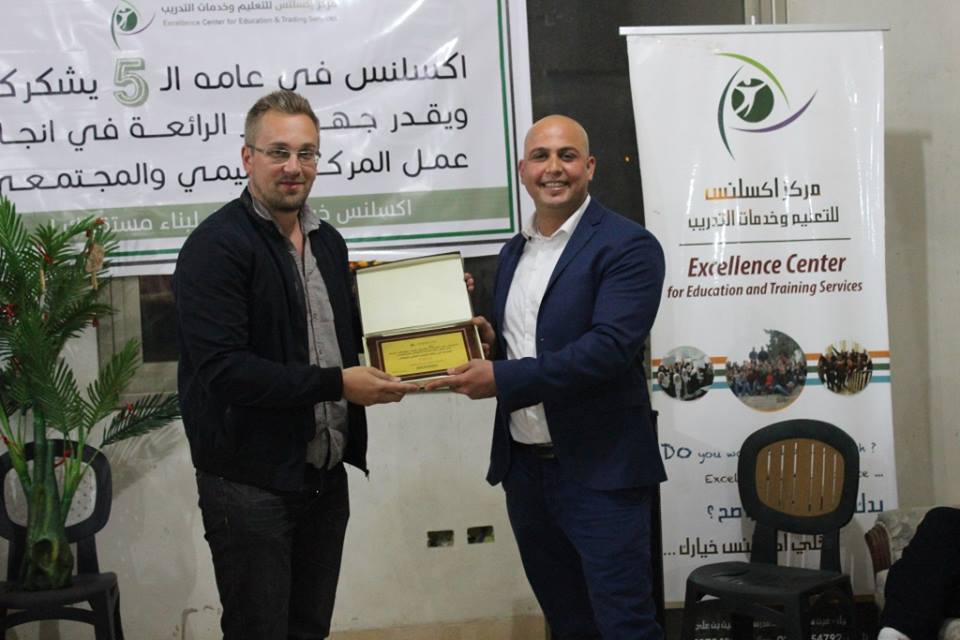 We were also very happy to be able to thank our Board members, Abd El-Karim Haddad, from Hebron University, Hasan Karableyeh from the Ministry of Education, Fadi Switi from the Palestine Polytechnic, and Mohammad Najeeb Al-Sharif', Rafat said.