On March 7th, the Excellence Center participated in a career fair for the city of Hebron, organized and hosted by Palestine Polytechnic University. The event, held from 11:00 am until 2:00 pm, was organized with the goal of reducing unemployment in Hebron and assisting recent graduates in finding careers with local companies. Important Palestinian businesses including Jawwal and the Bank of Palestine were represented at the event, along with staff of the Excellence Center.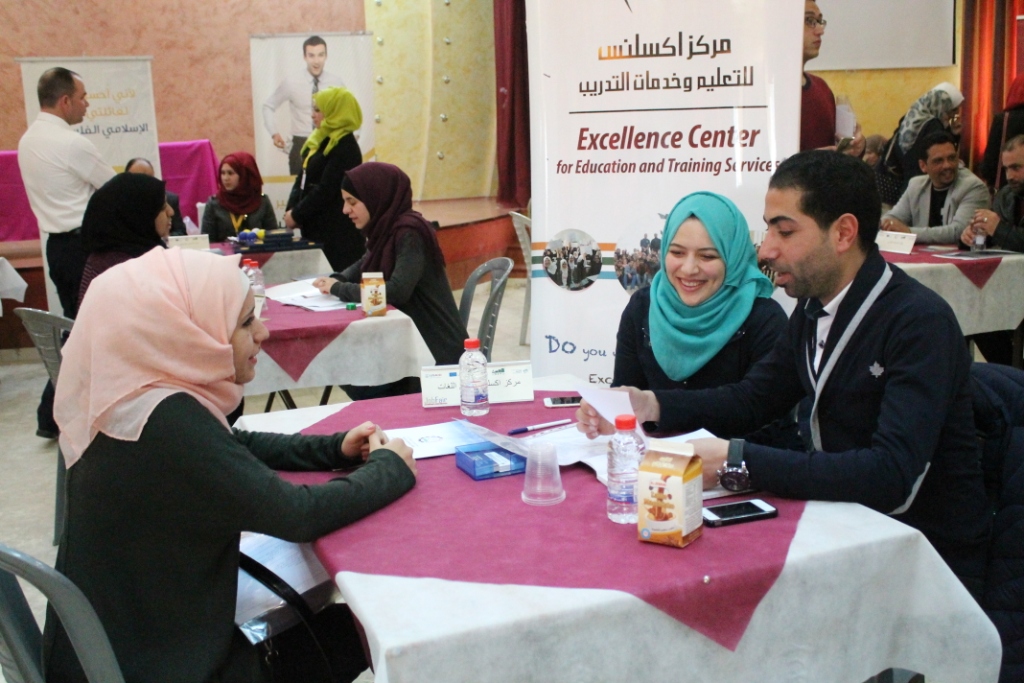 Representatives of the Excellence Center were present to seek additional qualified staff, as well as offer assistance to job-seekers. Current employees of the Center provided free advice for writing CVs and interviewing, and were able to aid many prospective employees in their efforts to find gainful employment. In addition to this support,the Center interviewed and accepted CVs for English and Arabic teaching positions.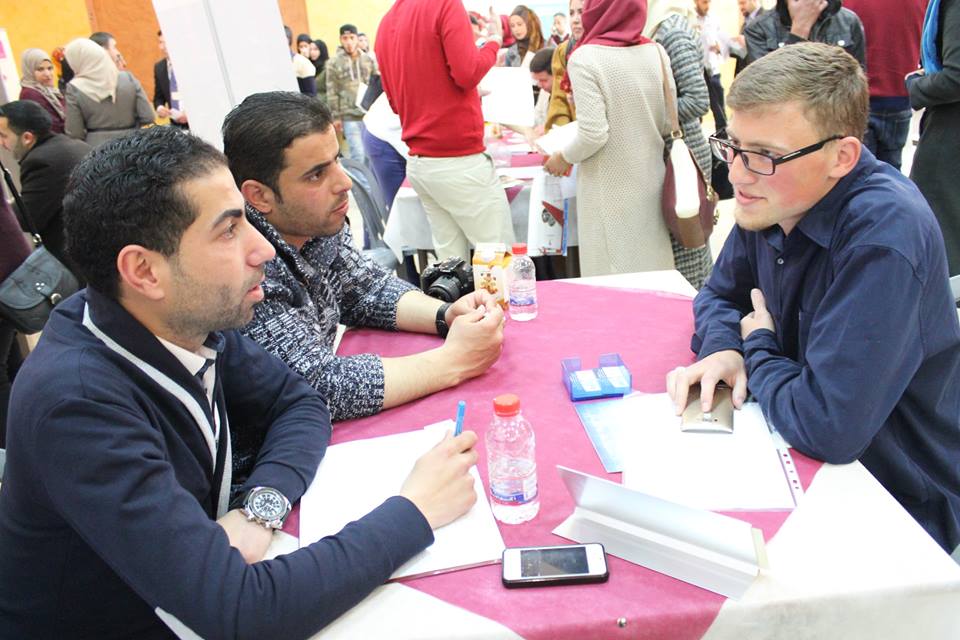 "I think it was a very good opportunity for the students, because it's difficult for them to find an opportunity to work," says Ibrahim Zahida, an Excellence Center teacher who was present at the event. "Such initiatives are great for the community here." The presence of the Excellence Center at this event is characteristic of its dedication to support initiatives that benefit the greater community of Hebron.