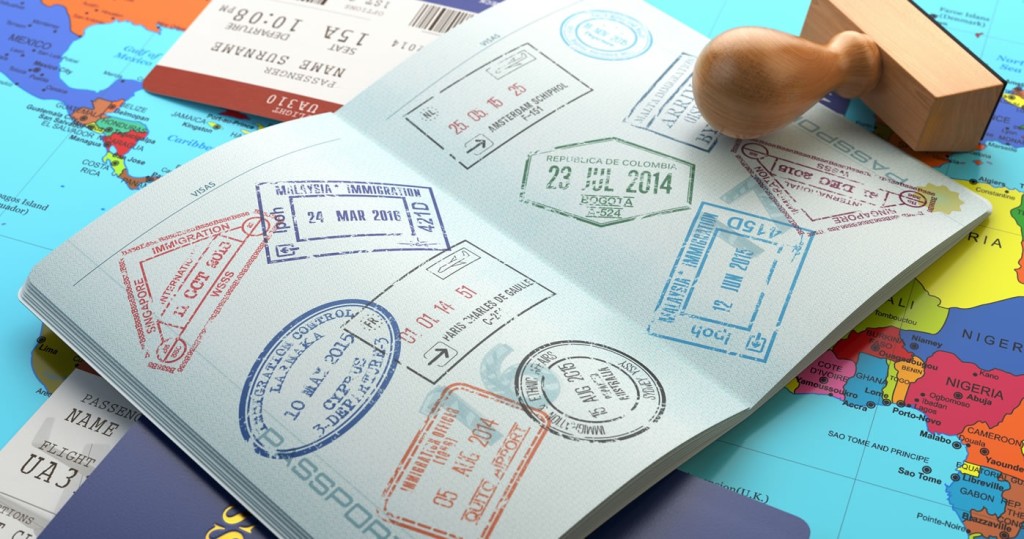 Can I enter any Arab country after being in Israel?
This is one of the most frequently asked questions by those who want to come to Palestine. Many have fears of being denied entry to any Arab country since there are tensions between Israel and the Arab world.
Let's begin by saying that in 1948 Israel and an Arab coalition fought the first of many wars which resulted in the creation of the State of Israel. Since then, Israel has had almost no relations with Arab states. In March 1979 Egypt and Israel signed a peace agreement which allowed the creation friendly relations between both countries and in October 1994, Israel and Jordan did the same. Therefore, having an Israeli stamp on your passport is not a problem if you are heading to either of these countries.
Which other Arab countries have diplomatic relations with Israel?
Egypt and Jordan are not the only countries that established diplomatic relations with Israel, other countries have also done the same. Tunisia, Morocco, Qatar, Oman, and Mauritania possess good ties with Israel especially in commercial field. Tunisia, Morocco, Oman, and Mauritania suspended their relations with Israel in 2000 due to the Second Intifada but they still cooperate on issues of commerce and tourism. Qatar likewise suspended relations with Israel and maintained cooperation in certain areas in 2008 as a result of the Israeli incursion into Gaza known as Operation Cast Lead.
Who controls the borders?
The Israeli government and its agencies control the Jordanian-Israeli border as well as all airports. This simply means that they are responsible for providing you with a visa either upon your arrival or through its embassies/consulates prior to your visit.
Visas are routinely granted upon arrival at Ben Gurion Airport (Tel Aviv) if you are a citizen of an exempted country, or at the Allenby-King Hussein Bridge border crossing; Hamas controls the border in Gaza with Egypt. Tourist visas are valid for 90 days; most Americans and Europeans are issued three-month visas upon arrival and clearing customs.
What if I want to visit Lebanon, the UAE, or Algeria for example?
As you might know these countries have no ties with Israel which means that having an Israeli stamp upon your passport might create a problem if you seek to enter these countries.
However, because many Arab countries do not accept Israeli stamps upon passports, Israel now issues their visa on a separate small card with a bar code indicating the visa time validity which means that you do not have to worry about visiting Palestine with an Israeli visa. No stamp on your passport and this will let you visit any Arab country after being in Israel. Please keep this visa card WITH your passport at all times.
Does Israel allow me to enter if there is an Arab country's stamp on my passport?
There has not been a case in which someone has been denied entry into Israel because of such a reason. Israel does not bar entry of individuals simply because he or she has an Arab country's stamp in their passport.