There are three categories of people undertaking Arabic lessons in Palestine at The Excellence Center.  They are: Teacher Assistants; Volunteers; and Arabic students.
The Teacher Assistants are international people engaged in the Teach English and Speak Arabic (TESA) program for the duration of at least 2 months. They are provided with 3 hours of Arabic lessons a week with one-on-one teaching.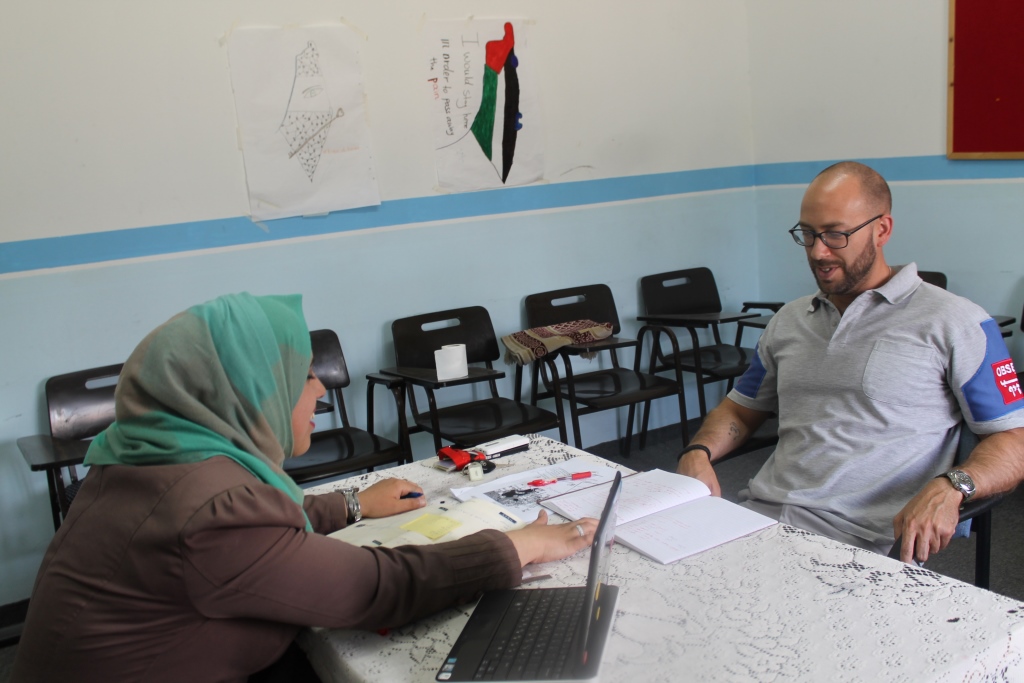 The same arrangement is made available for the Volunteers who participate in the Volunteer in Palestine program 
The Arabic students on the other hand, have more Arabic lessons in Palestine, usually 3 hours a day but they don't teach English.
Even though those hourly numbers of lessons seem low, the one-on-one teaching is very intense! Three hours a day alone with your teacher can be mentally intense. When you consider that homework is then involved as well as the personal work that the students are expected to do, then this experience is very intensive for most students. 
The Excellence Center works hard to ensure great flexibility in the scheduling of the courses for each individual student.  One of the best aspects of the Center's approach is that students can choose what form of Arabic they want to study:  Modern Standard Arabic; Dialect; Maybe a little bit of both; or Specific vocabulary.  This means that each individual student's specific needs are met, which is quite a unique opportunity for most students.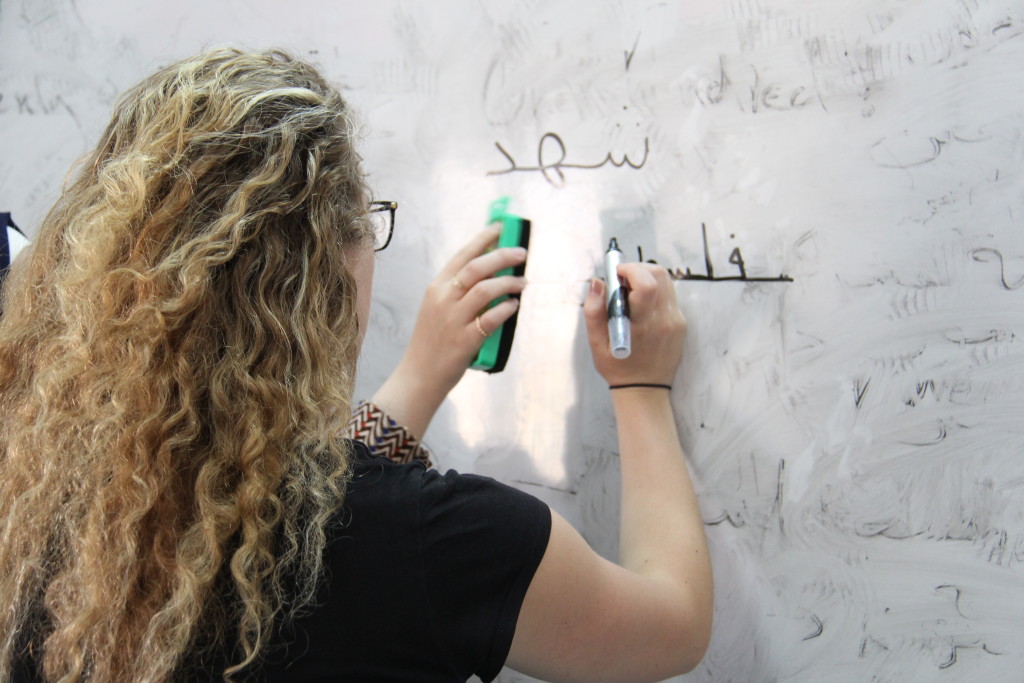 Here is the opinion of some volunteers and Arabic students about the courses they studied:
Sascha (Germany) studied Arabic for 5 weeks. He is an Arabic student.
Sascha said that he liked the spontaneity of the courses and the flexibility. He is focusing on the colloquial dialect. He found the lessons really helpful, even though he was overwhelmed by the amount of vocabulary he was required to lean. Mostly, he was satisfied by the solid foundation in Arabic he got from the course.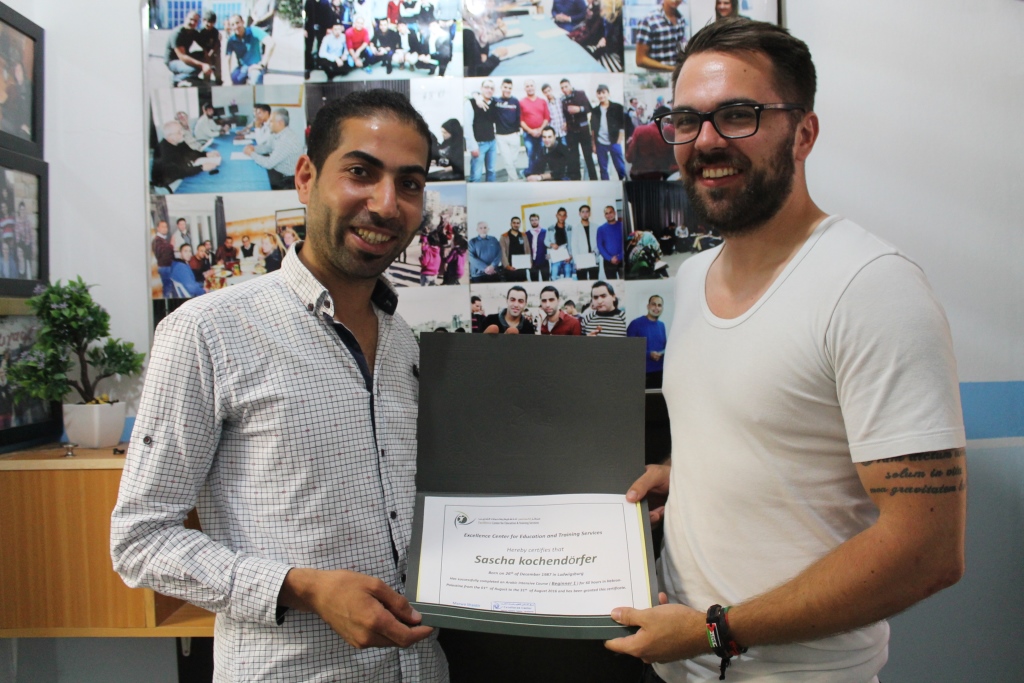 Daniel, a Volunteer (Spain) studied Arabic for 3 weeks.  He had no previous knowledge of Arabic. 
Daniel found the Arabic course difficult but very interesting and engaging. In his short time he was studying he was learning the alphabet, how to read and write as well as learning basic sentences and vocabulary. He is excited that soon he will be able to read and write the sentences that he was leaning orally.
Daniel also really enjoyed the opportunity to be able to go and talk with anybody anywhere and at anytime, whenever he wanted to. It provided a good opportunity and an essential opportunity to practice.
 Amir, a Volunteer (Switzerland) studied Arabic for 3 weeks. 
Amir is studying 50% Classical Arabic and 50% colloquial. He was very satisfied with his course, as when he first came he couldn't speak at all with the people of Hebron. At the end of his time he could have small conversations, which he thought was awesome!