Last week, the Excellence centre held another Arabic conversation day with five Temporary international presence in Hebron (TIPH) members, 4 from Sweden and 1 from Italy. All the participants of this day are regular students at the Excellence Centre who come in twice a week for their classes to study Arabic.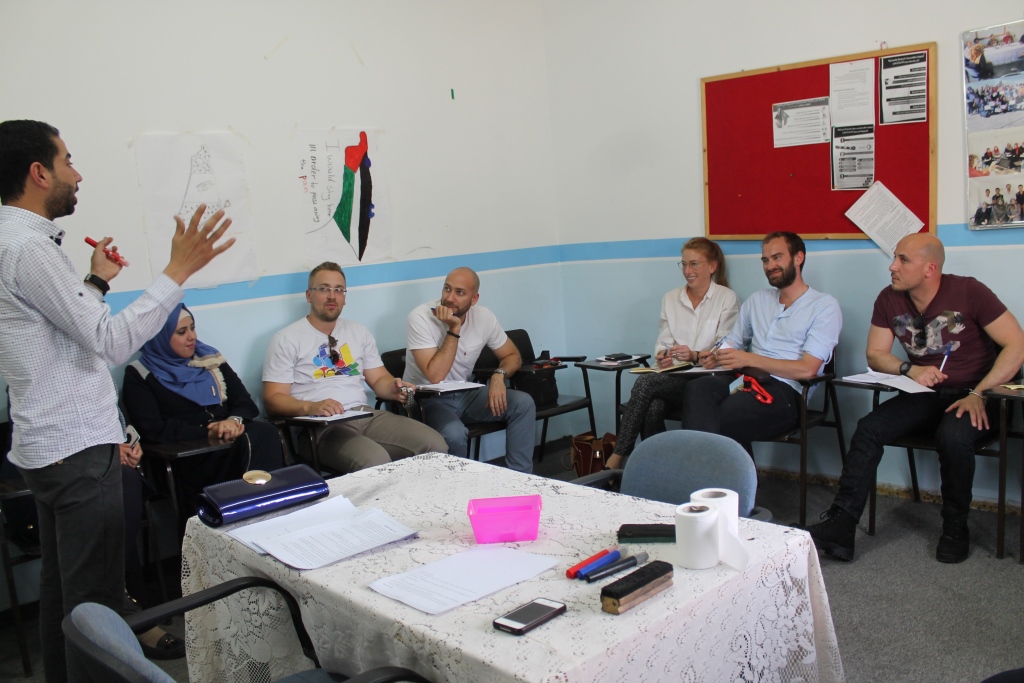 Arabic conversation day is organised mainly for the advanced Arabic speakers where a high level of Arabic is required and the class time usually last for 2 hours and 30 mins. It is held every 5 months, more or less, as TIPH staff have very demanding schedules and are not always available all at the same time to participate. It was conducted by one of the teachers here at the centre, Osama, who guided the class more as a friend than a teacher.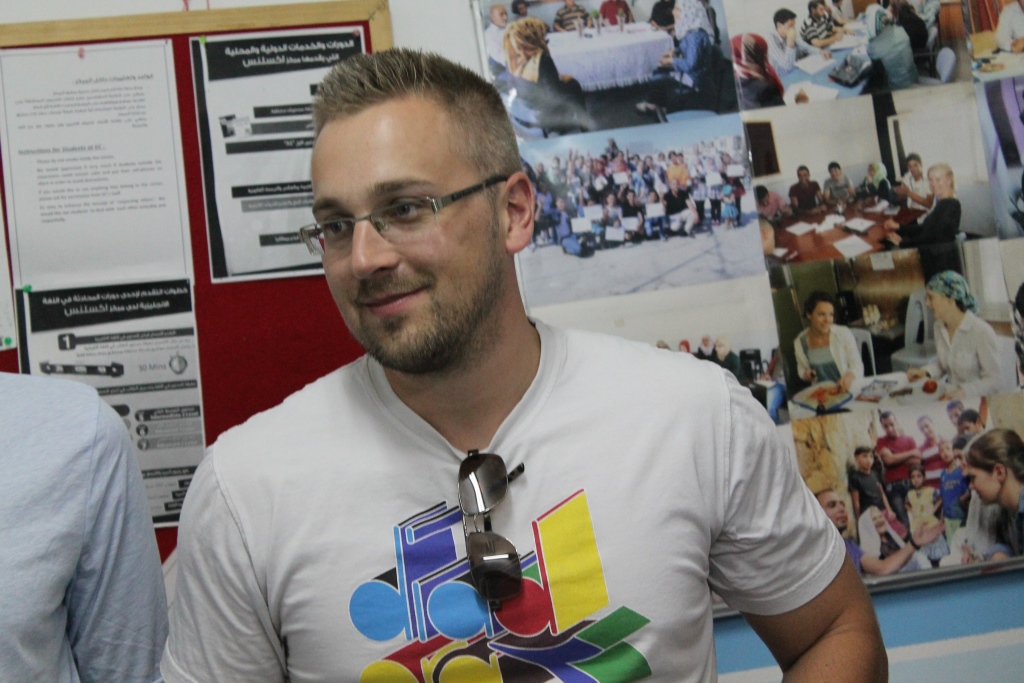 The Excellence Centre staffs are all on first name basis with the TIPH members, as over the year they have become close friends. TIPH only started taking Arabic courses in Hebron, Palestine a year ago in March 2015 but they have become like family as they come in for classes at least 2 times a week.
Arabic Conversation day is a fundamental part of their Arabic class time here as the Excellence Centre believes that not only providing written and reading Arabic is important but emphasis is laid on conversing as that's what TIPH members value most in their jobs. Different topics are usually discussed on this day however on Sunday a set topic was given: Culture and Tradition. This is a very interesting topic to be discussed and is usually very popular as the Excellence Centre welcomes many different nationalities and so does TIPH. Sub topics like weddings, traditional clothing, slang, cuisine etc. were discussed comparing those of European and Palestinian.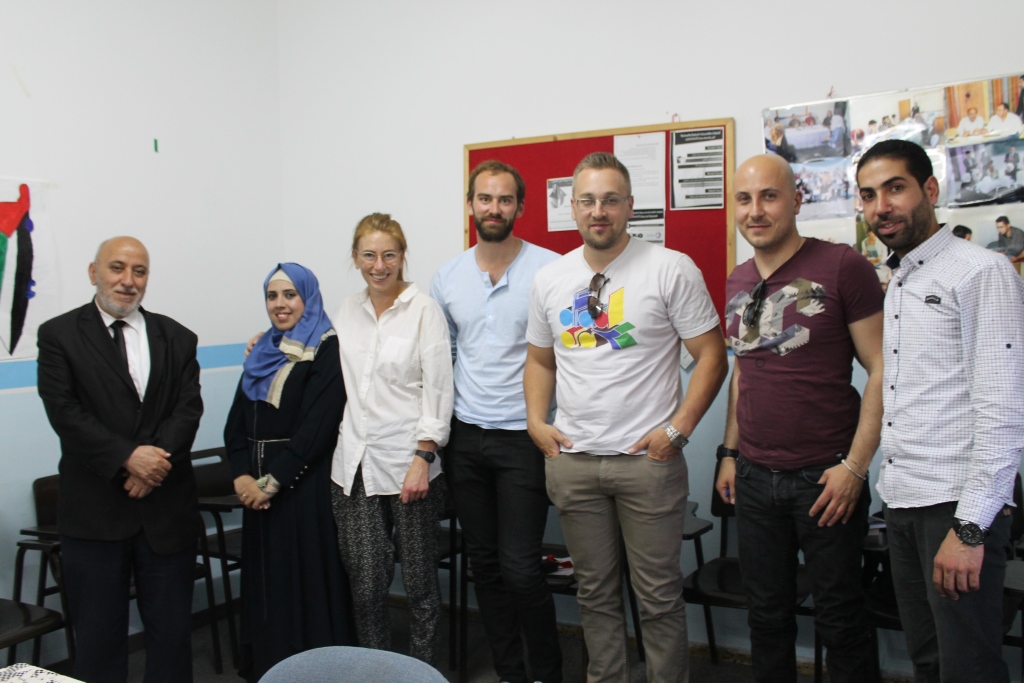 The teacher that usually conducts the  Arabic conversation day depends on usually who is available however it's easy to say that one of the Excellence staff will always be eager to participate. Having spoken to one of the TIPH members I was immediately told how appreciative and impressed they were with the Excellence Centre and the different events that they hold in order to improve their Arabic. Conversation day is always a fun event where the students take some time off relax and speak Arabic amongst their friends and colleagues.