On Sunday April 17th, the Excellence Center held another highly acclaimed ''Food Day.'' The event is traditionally a part of each class at the center, an opportunity for students and volunteers to share about their respective culinary traditions. Students learn food vocabulary and improve their ability to speak about cooking, food peparation, and eating.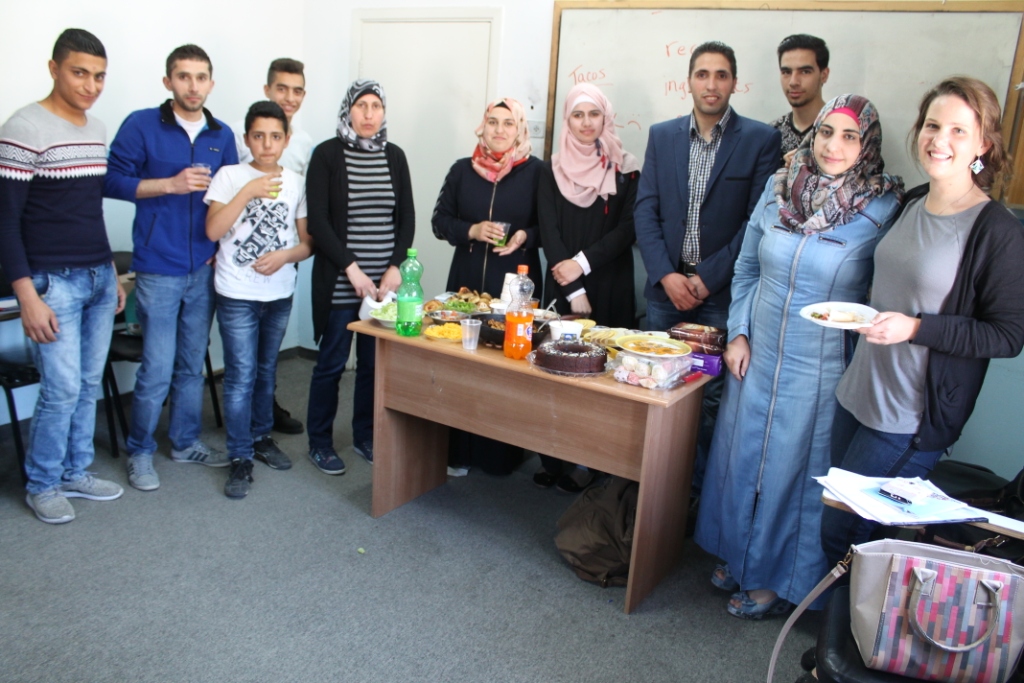 This ''Food Day'' was organized by an Intermediate 1 class, taught by American volunteer Cara VanDusen. Student were asked to bring traditional foods to share with the class if able, and to speak about the dish they had brought, and how it had been prepared. Cooking-related vocabulary words were reviewed, to give students the terms necessary for speaking about their recipes. Students brought numerous dishes to share, especially sweet treats for their classmates and teacher to enjoy. Teacher Van Dusen prepared tacos, a Mexican-American staple, and taught students about the ingredients and preparation.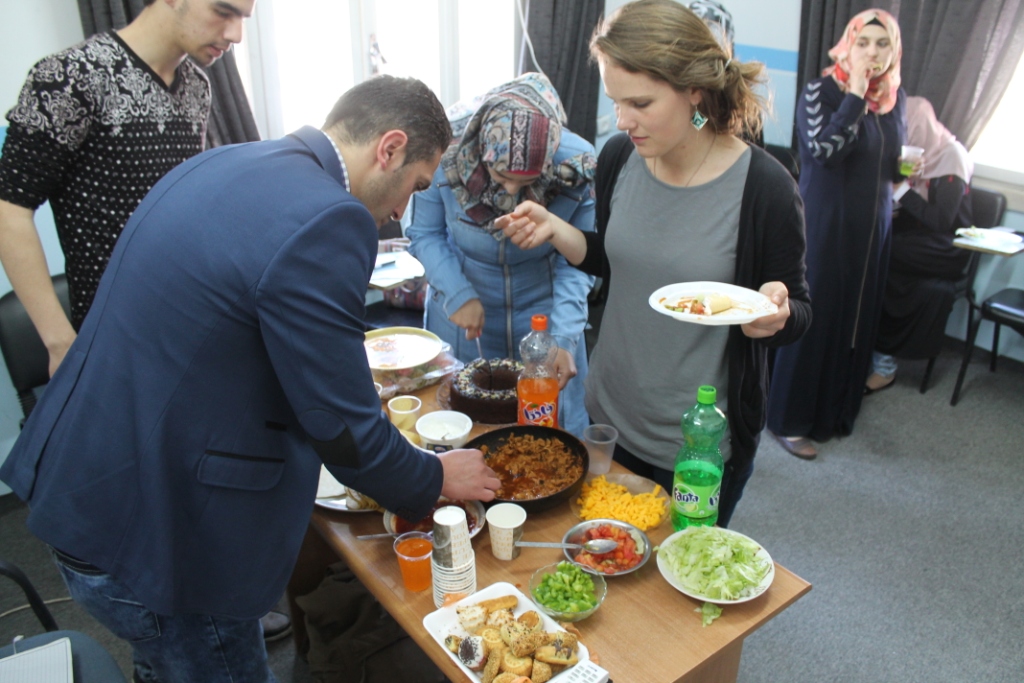 Food Day is a beloved part of each class at the Excellence Center, and characteristic of the Center's interactive approach to education. The Center values teaching styles that encourage students to speak and use their English skills in fun and creative ways. In addition, the Excellence Center values cultural exchange and is committed to providing opportunities for students and international volunteers to broaden their perspectives, and learn from one another. Food Day is a great example of this Excellence Center dedication to both interactive English education, and cultural exchange.