Excellence Center American instructor Luke Mercurio who is participating in the Teach English Speak Arabic in Palestine program,  led his class in another installment of the Center's ever popular Food Day. The class began with some activities covering phrasal verbs before moving on to phrasal verbs that dealt specifically with cooking vocabulary.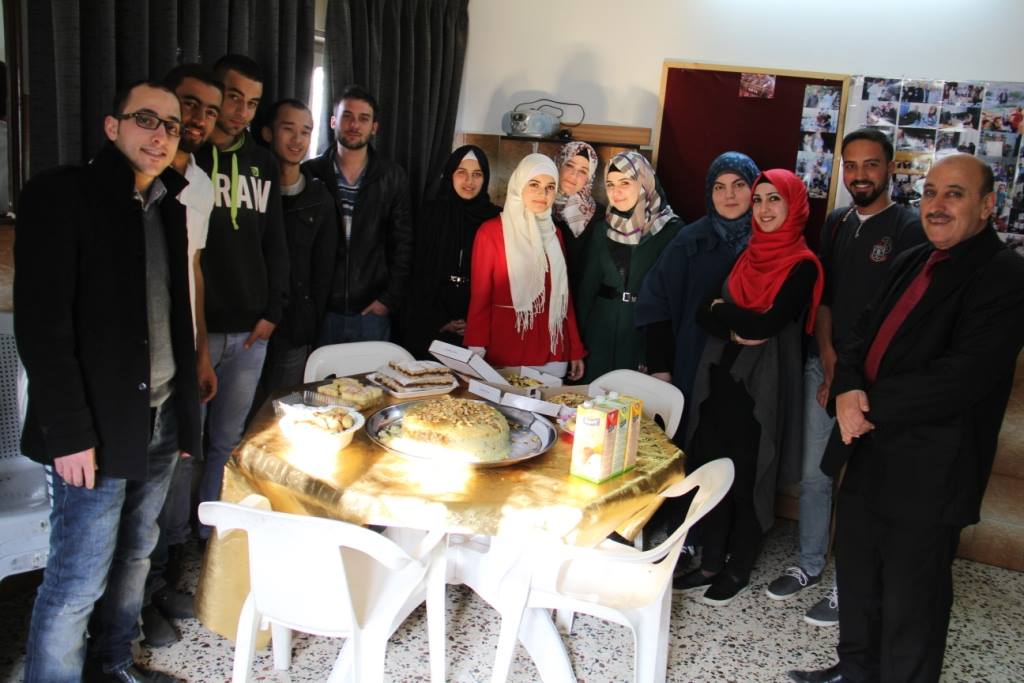 After that, the class gathered to hear a presentation from student Yousef Natsheh on humanitarian organizations in Hebron's old city. The presentation, which lasted about twenty five minutes, was extremely captivating, offering of wealth of interesting information.
After Yousef concluded, the class moved to the kitchen to begin enjoying the delicious food. Student Noor Al Rjoub brought a wonderful plate of Maqluba while several other students provided various sweets. It was a great day for everyone involved and the Excellence Center would like to thank all of the students who participated!