On Saturday, October 10th the Excellence Center organized its first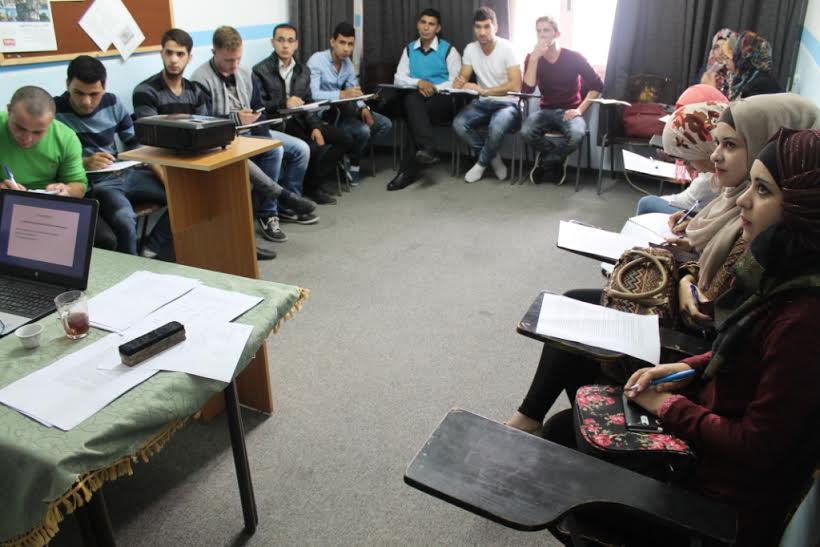 academic writing class. Some 25 Palestinian students from both Polytechnic University Hebron and Hebron University attended the three-hour meeting to work on both basic as well as more advanced academic writing techniques. The students came from many different study backgrounds – from mechanical engineers to business students and literature students. Since the students reported to enjoy the class, a follow-up class was organized for next Saturday.
The class started with an overview of the components of academic writing, such as task management skills, writing skills, critical thinking skills, rhetorical skills and research skills. Academic language is quite different from conversational English, so the teacher then went on to highlight some tips on making a text more academic. For example, one should try to avoid using contractions (can't, won't) in scientific articles. After this language focus, the class went through some tips on how to proofread a text and spot common mistakes. The basic structures and formatting of a research paper were also discussed, as well as the differences in language between the various parts of a research essay.
Finally, some homework was given. The students were asked to read an article at home and practice writing paraphrases, summaries and quotations – three very important components of any academic article. In next week's class, students will peer-correct each other's work, giving each other feedback and learning from each other. In addition, students will be given practice in writing CV's and cover letters.