A Day in Kharas, Hebron
|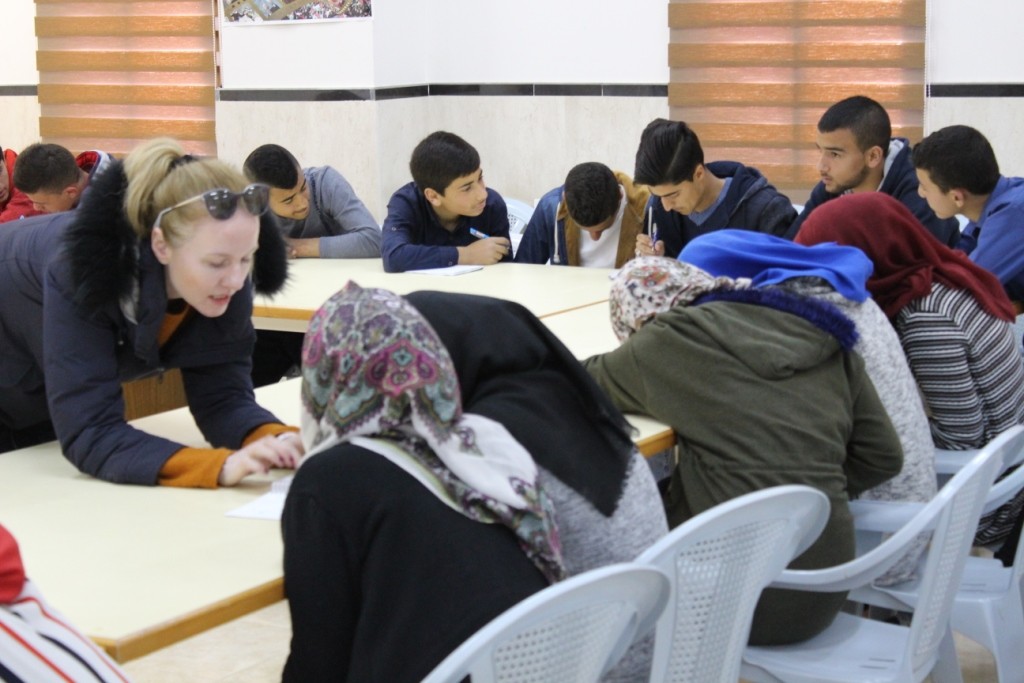 "We headed out around noon, hopped a shared taxi in the City Center and drove to Kharas, a Palestinian town in the West Bank. Kharas is located twelve kilometers northwest of Hebron. It usually takes around a half hour to reach to our lesson and almost thirty students ranged from sixteen to thirty years of age eagerly await our arrival. Classes take place at the Municipality Hall. Once in the classroom, we review the topics introductions as well as hobbies and have each student present himself or herself incorporating what they learned the previous week. There are different levels of English so it requires creativity on our part to motivate all students, both shy and extroverted, to speak English in front of a crowd. Next we discuss the topic clothes, accessories and shopping. We pair up the students and have them practice a real dialogue in a shop. One student is the customer and the other is the shop assistant. Since we are three teachers in total, we can walk around the classroom, listen carefully to their dialogues and make useful language suggestions resembling day-to-day conversations in our home countries.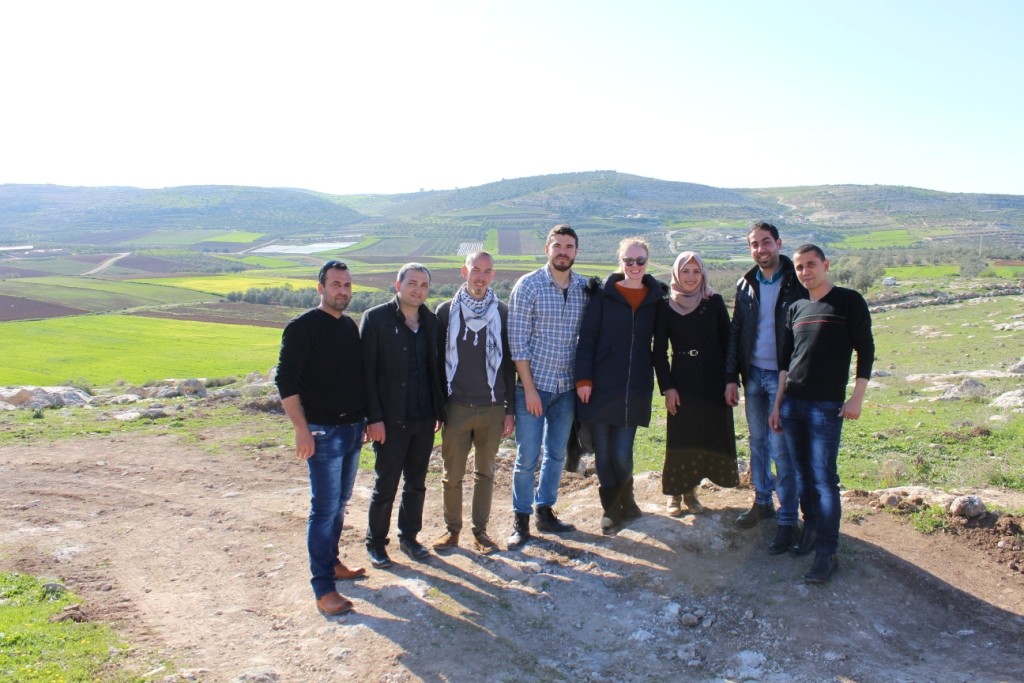 After class, the Excellence Center organized a tour of Kharas in a minivan for us. One of the Palestinian teachers from the Municipality Hall talked to us about Kharas and the housing developments scattered across the valleys. Many workers live in Kharas and commute south daily. We passed beautiful olive trees and were told that the town relies heavily on agriculture. The recent development of modern houses all built in a similar style show how the town is growing. A large house known as the 'Castle' built by a wealthy American-Palestinian was impressive. The proximity of the Israeli border is also pointed out to us. The roads are partially dirt roads and the tour follows hard to reach areas exposing us to the unique scenery in Kharas. We also passed a remote Bedouin community and after requesting permission, were allowed to meet them and take a closer look at their living conditions.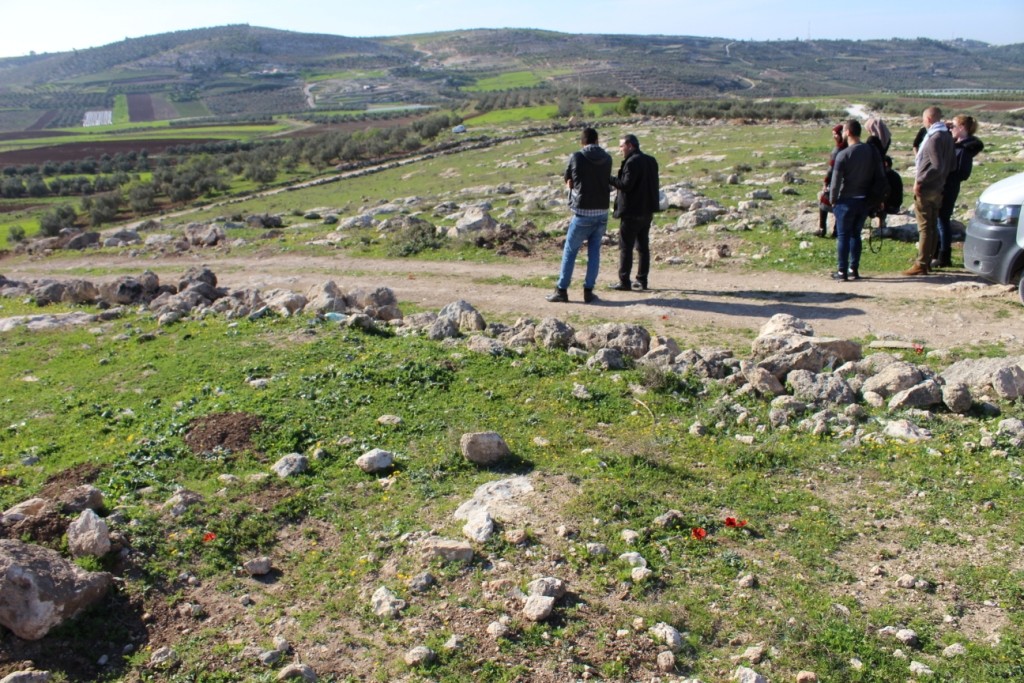 The outing was topped off by a barbeque 'picnic' with Palestinian food organized by two Palestinian teachers from the Municipality and their friends. We sat in the sunshine and enjoyed the view on top of a hill overlooking the beautiful scenery. This was a wonderful opportunity to practice our Arabic with staff as well as the teachers and delve deeper into Palestinian culture in a relaxed and fun fashion. Being so close to the Israeli border prompted an interesting conversation on Palestinians working in Israel and the similarities between Arabic and Hebrew.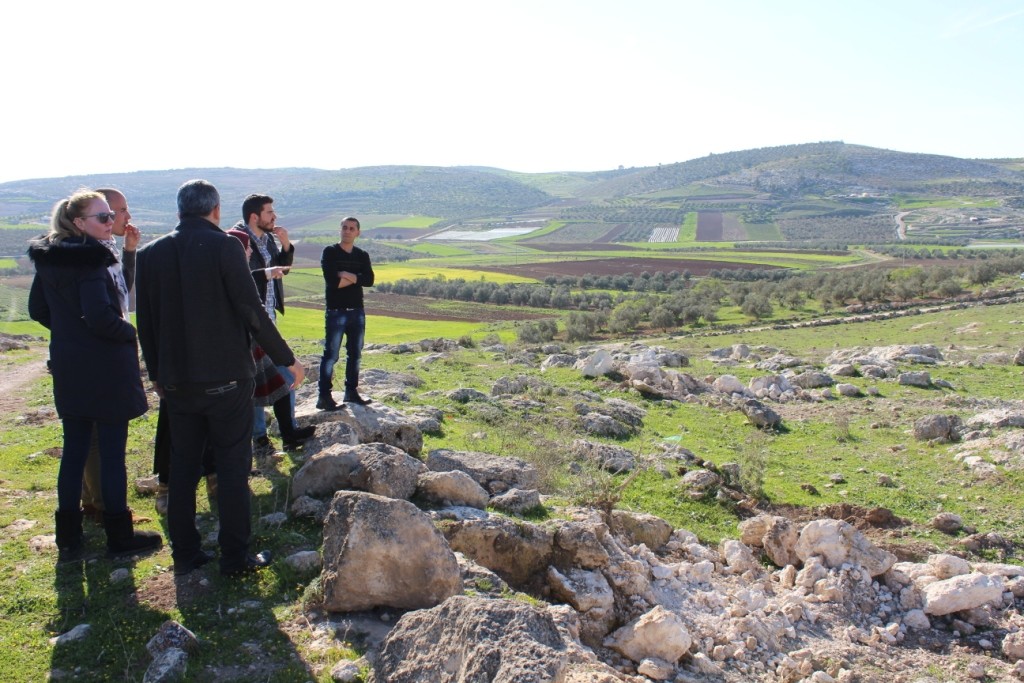 All in all, it was a rich day filled with rewarding work, a visual tour of a beautiful town and a pleasant get-together filled with cultural exchange". Tanya from the US and who participating in the Teach English, Speak Arabic in Palestine