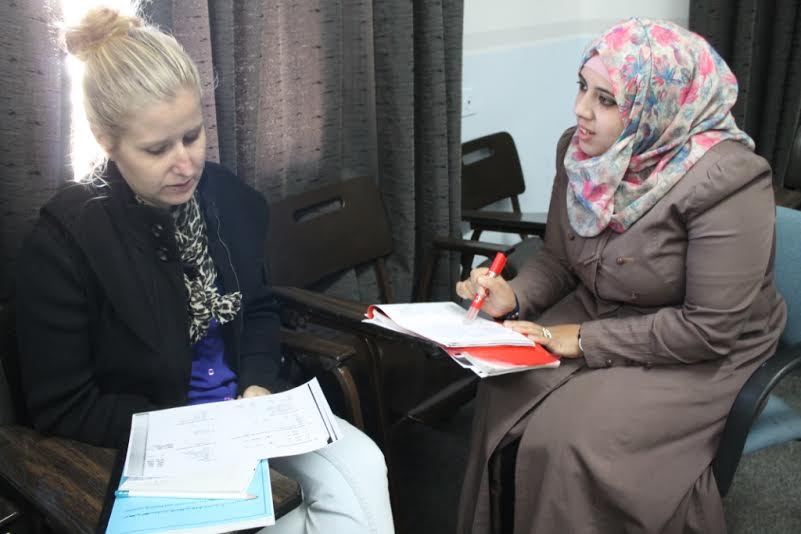 The participants of the Study Arabic program in Palestine, Kim from the Netherlands and Renee from Australia received their certificates of completion from the Excellence Center general manager Mr. Mohammad Saleh Altamimi Salah Tamimi yesterday.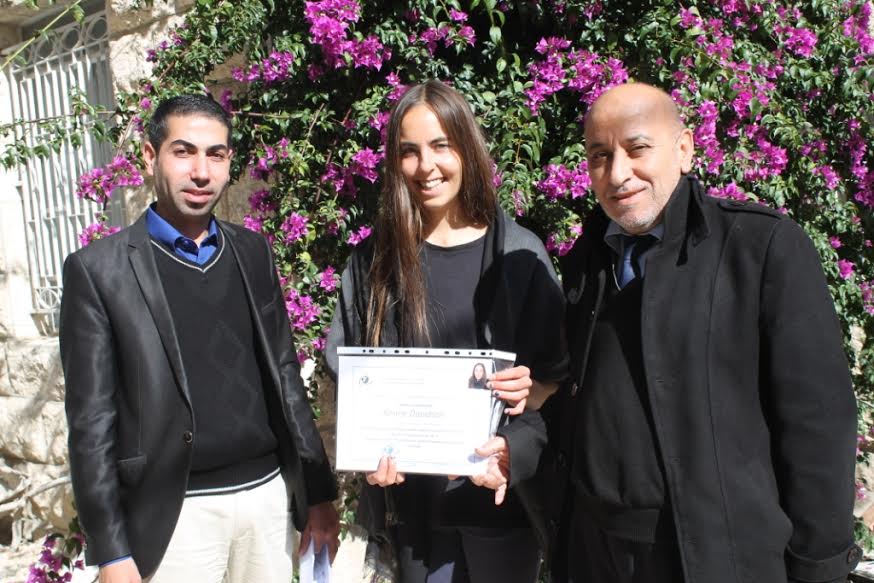 Renee Davidson joined the Arabic program in the beginning of September and studies an individual starter Arabic course for 9 weeks. Currently, she is able to read and write and engage in basic conversations.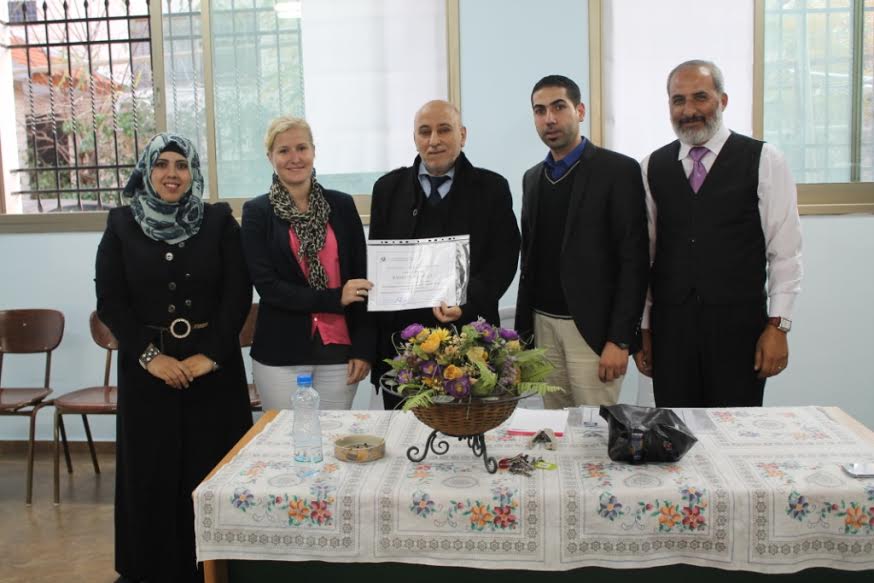 Kim Mulder-Romeijn studied beginner Arabic and Palestinian spoken Arabic for two weeks on an individual basis.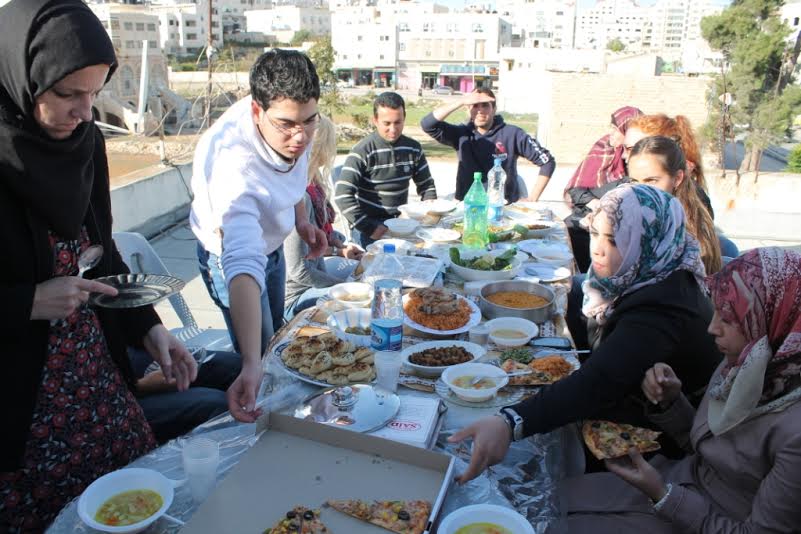 During their time in Palestine, Kim and Renee participated in a lot of different community and educational activities organised by the Excellence Center.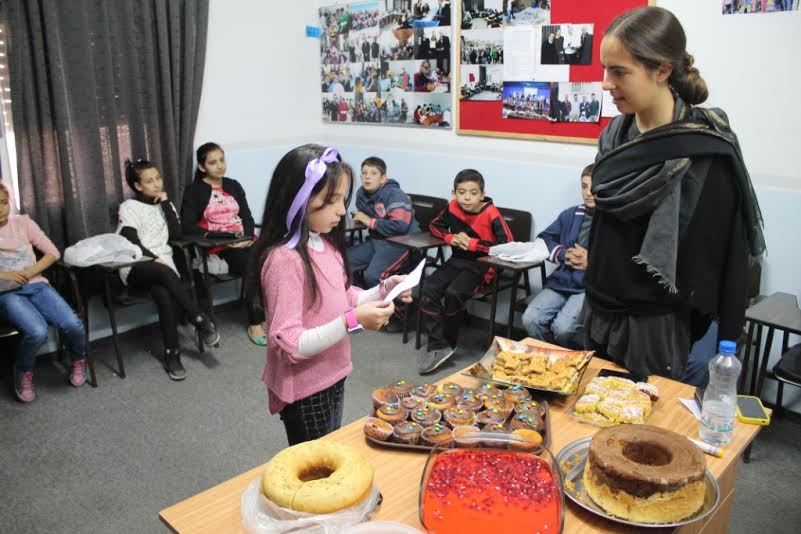 They also visited different factories in the city of Hebron to get an overview of Hebron's economy.