80 Palestinian Students Received their Certificates at a Ceremony in Hebron
|
Palestinian Students from all classes received their certificates at a ceremony on Thursday. About 80 students were in attendance, including those from the levels Starter to Intermediate 2 as well as the English Club, all of which took place in the last few months.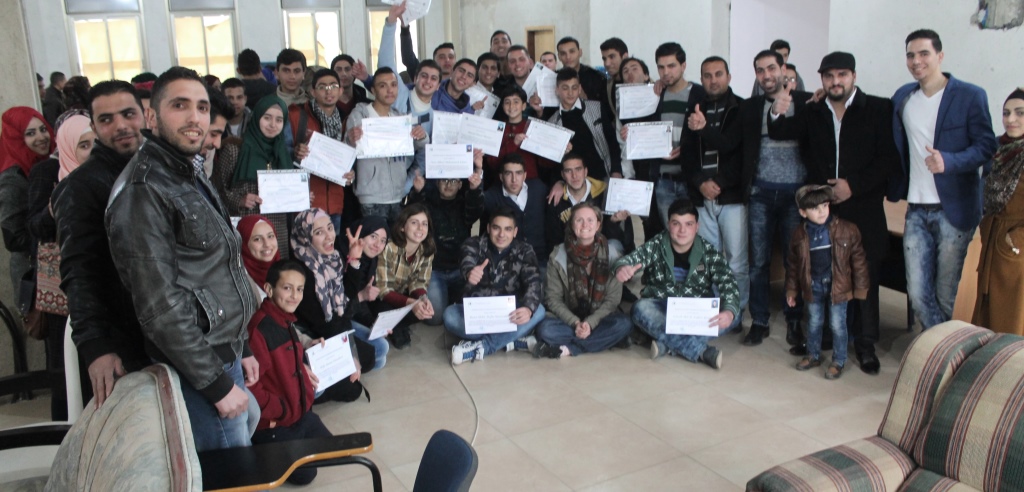 The program, which lasted about an hour, was full of laughter and entertainment. Osama Abu Hussein, one of the coordinators at the Excellence Center welcomed the guests with a speech in Arabic. Next, Monica Pacanins from the USA, who has spent the last three months volunteering at the center and is preparing to leave, spoke about her impressions and lessons from living in Palestine and working with the staff and students at the Excellence Center.
After building many strong friendships in Hebron and growing in solidarity with the struggles of the Palestinian people, Monica said that it is very difficult to leave. "I really had fun with my students in the classroom and learned so much," Monica said, "they are genuinely sweet, smart and motivated. It was really a privilege to get to see Palestine through their eyes and their voices."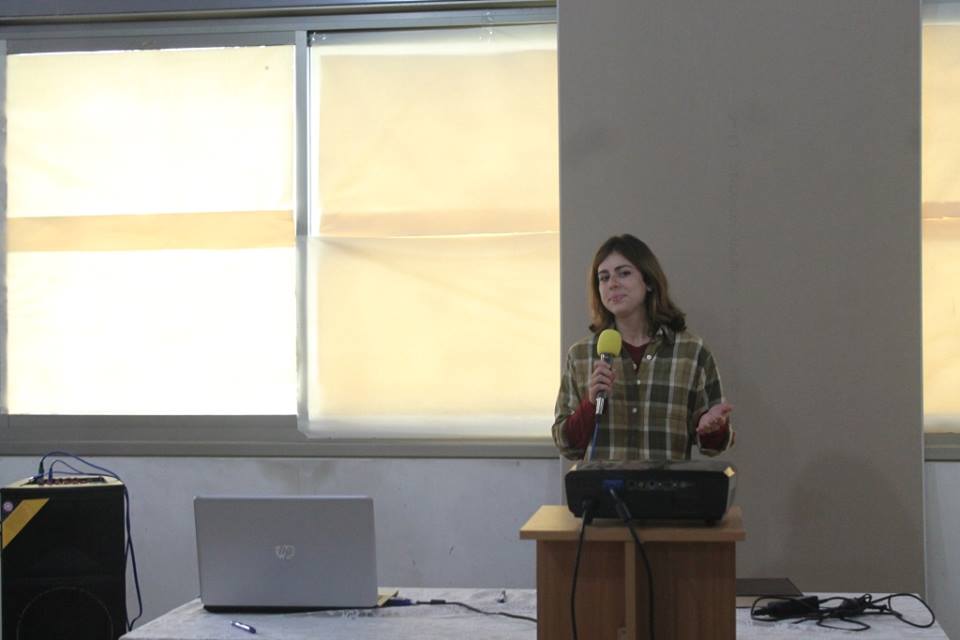 A highlight of the programme was a set by the local comedian Abu Rashad. He entertained the crowd with his jokes in the Arabic language. Equally enjoyable and touching was a song performed by two former students, who then also did a quiz with the audience asking questions to the audience and giving prizes for the correct answers.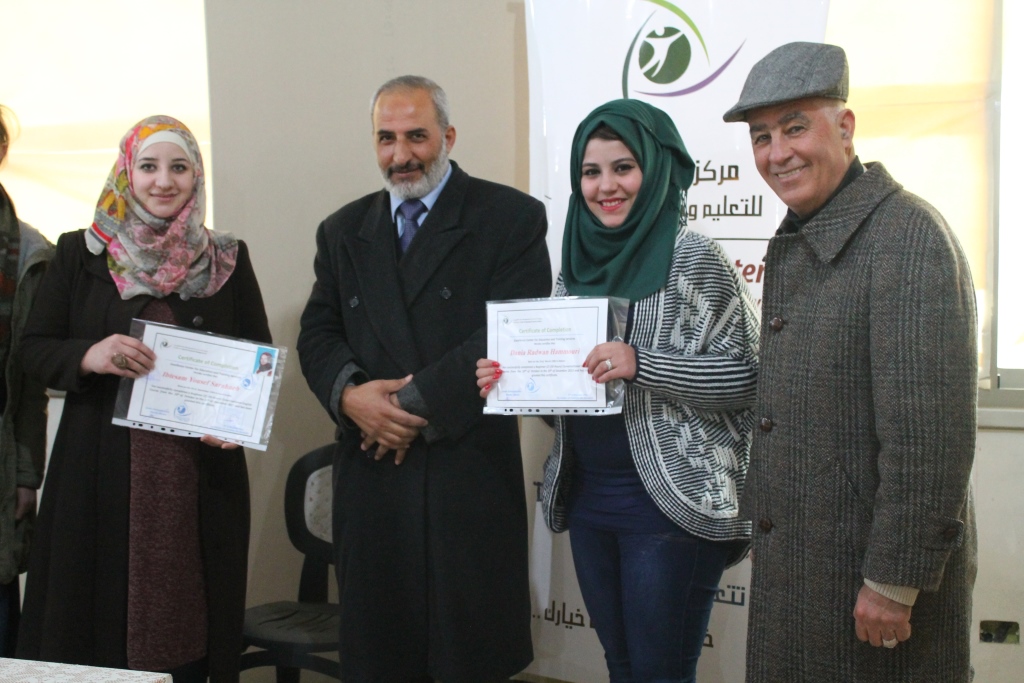 Finally, each student was presented with their certificate of completion that will allow them to progress to the next level at the center if they wish. "It was so wonderful to see all of my old students together in one place for the last time," said Melanie from Canada, who has been volunteering at the center for the past two months, "I've really come to love each and every one of them and I wish them all the best in their future."