60 Minutes took place on last Tuesday, at Anas Ben Malik School. This time there were two new teachers from Australia, Iram and Arshad, who along with Melanie from Canada helped plan and carry out the hour-long class about story writing. The students, about 20 girls and boys between the ages of 7 and 8, were very eager participants and showed extraordinary abilities and enthusiasm. Iram especially expressed her delight at the students' enthusiasm and creativity. "They are so engaged in learning compared to the students their age in Australia," she commented.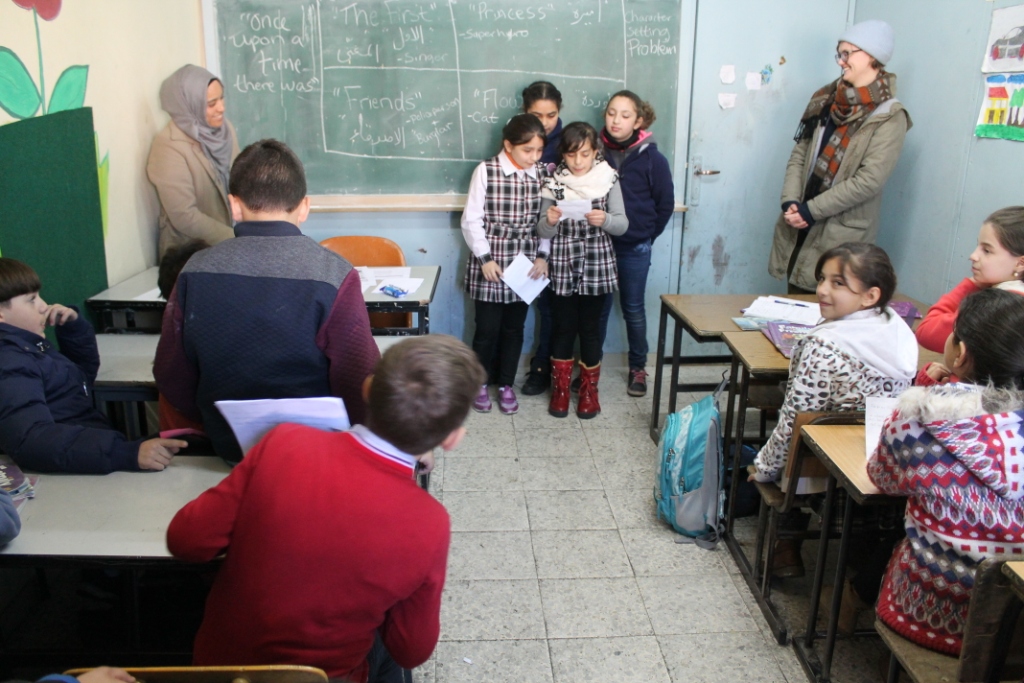 During the lesson, students were divided up into 4 teams and received handouts with fanciful pictures from which they were able to choose a main character and a setting for their story. Even before the teachers were able to explain the concept of creating a story from characters in a setting with a dilemma they have to solve, the students had already started crafting their tale.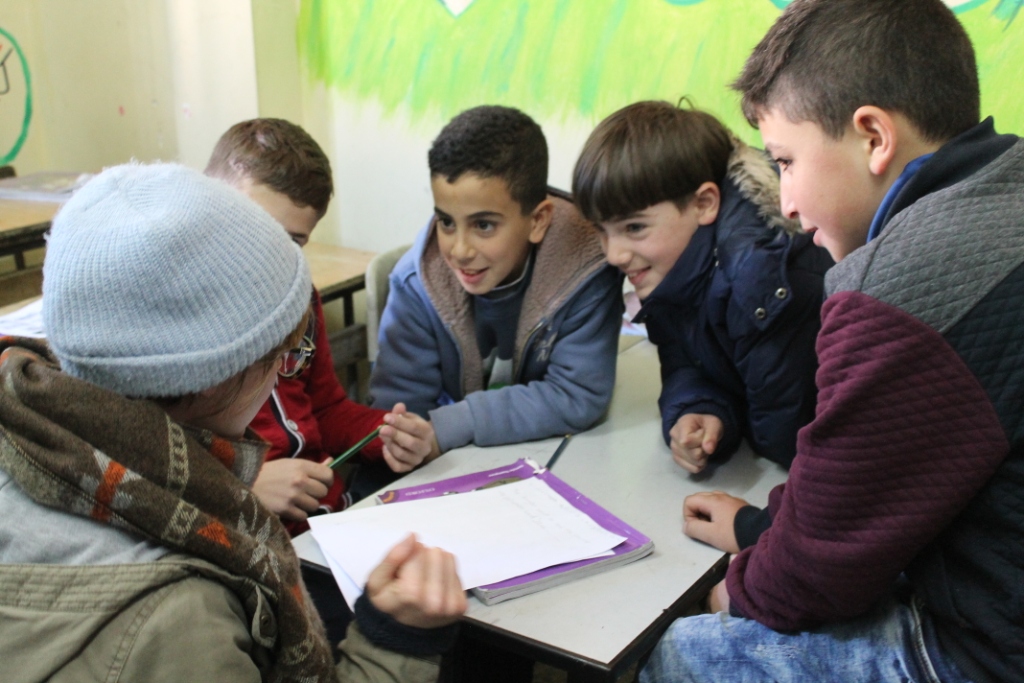 The stories ranged from a superhero who dreams of flying to the moon but has to take flying lessons first, to an opera singer who celebrates his birthday with father Christmas. The enthusiasm of the students as well as their creative involvement in the activity made this a fun and rewarding lesson.