'60 Minutes of English' at Local Schools and Universities
|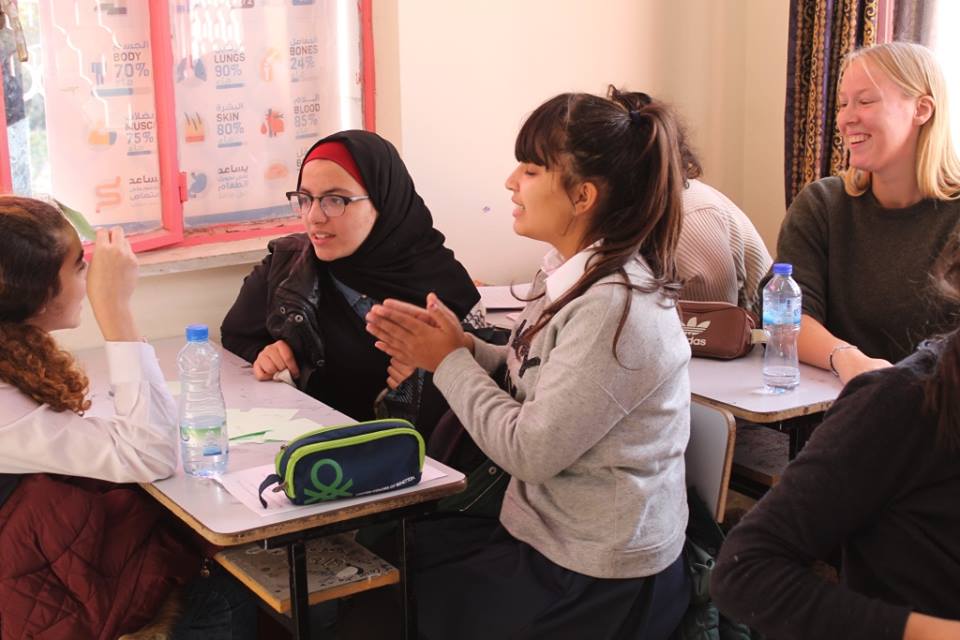 '60 minutes of English' offers Palestinians studying at local schools and universities the chance to meet our international volunteers and to practice English with native speakers. Excellence Centre volunteers and staff members now regularly visit local schools and universities to conduct workshops in English Language with students from Beginner to Advanced.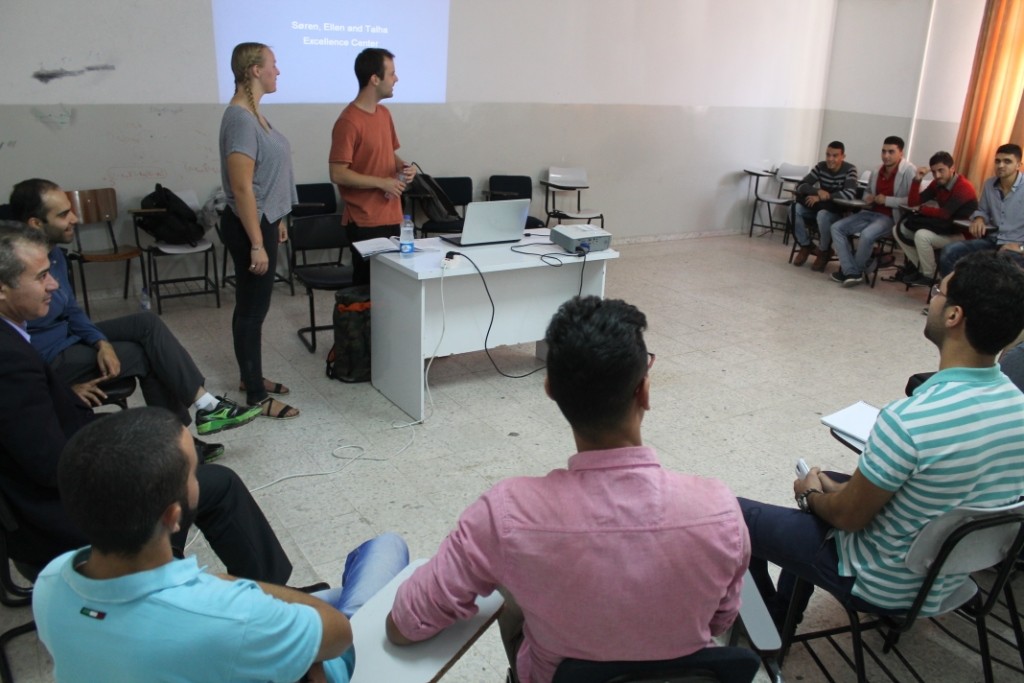 Workshops are adapted to the needs of students. A workshop at a local high school might feature a theme, such as sports, while at universities we work on Fresh Graduate Skills, such as how to write formal letters and resumes, and conduct interviews.
The Excellence Centre's Manager, Rafat Shantir, described a typical workshop. There's 'normally twenty five school students per class', he said. 'The teacher divides them into groups and they do activities on a particular theme'.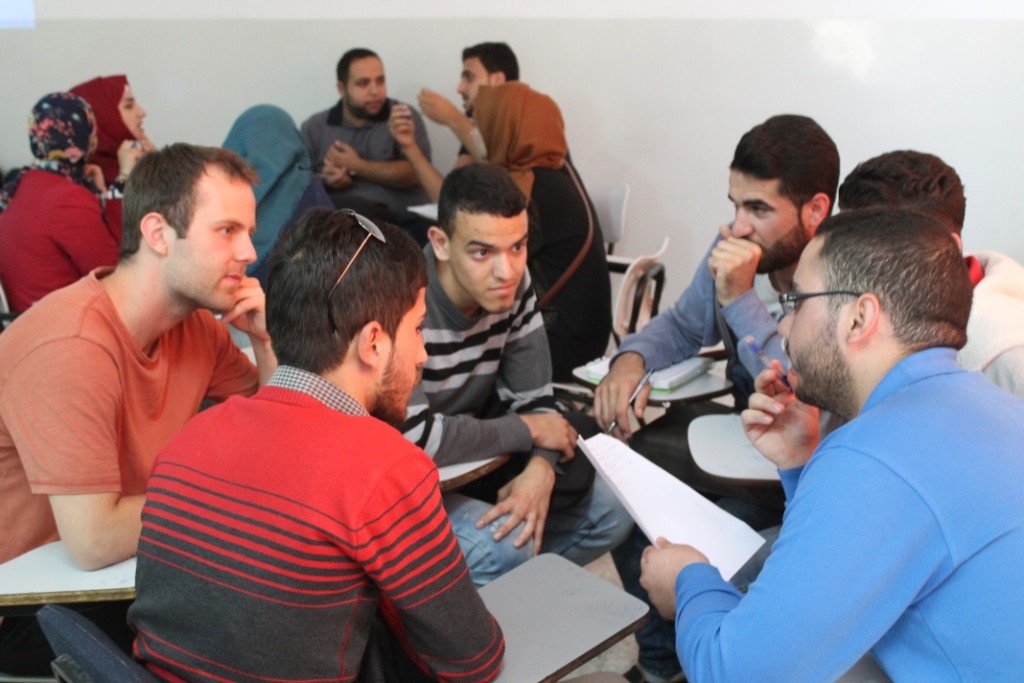 Often students have experienced English classes focused on grammar and reading, so they benefit from the opportunity offered by the Centre to actively produce the language.  'What's important is that they're learning through interactive activities. It's not just sitting and listening, they learn by actively engaging', Rafat said.
'The students who come to our workshops are keen to work and progress. 'Palestinians have developed awareness of the importance of English', Rafat said, 'they think about their future and they want to work towards a brighter future'.
The Excellence Centre ensures that its staff and volunteers work to provide a positive and relaxed atmosphere in which students enjoying learning. 'For me it's not about what kind of degree you have', Rafat said, the most important characteristics of a teacher are a 'sense of humour, flexible, respectful, and  open to other cultures'.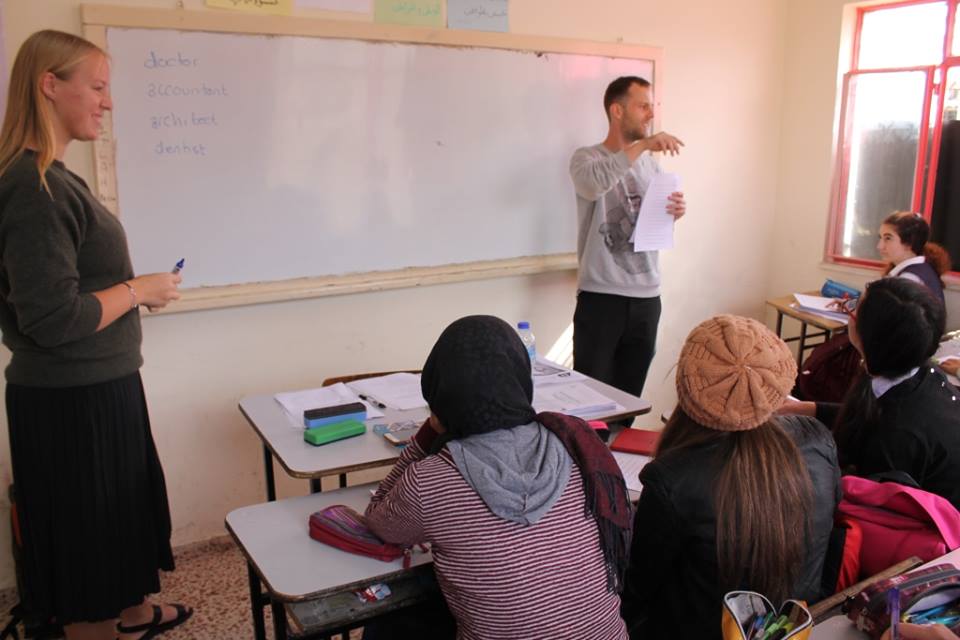 Danish volunteer, Ellen, 20, has been volunteering as a teacher at the Centre for two months, and has helped conduct five workshops. 'They're so much fun', she said, 'and it's great to see how the local schools and universities work'.
'Normally we go to non-private schools but last week we went to a private high school and the level was so high', she said. 'We prepared for a normal ninth grade (13-14 year olds) and they were all fluent and speaking with American accents. We had to improvise with our teaching materials!'. Ellen used flashcards to organize a game where groups of students took it in turns guessing the occupation written on the card stuck to their head. 'It's great because it gives students plenty of chance to speak', she added.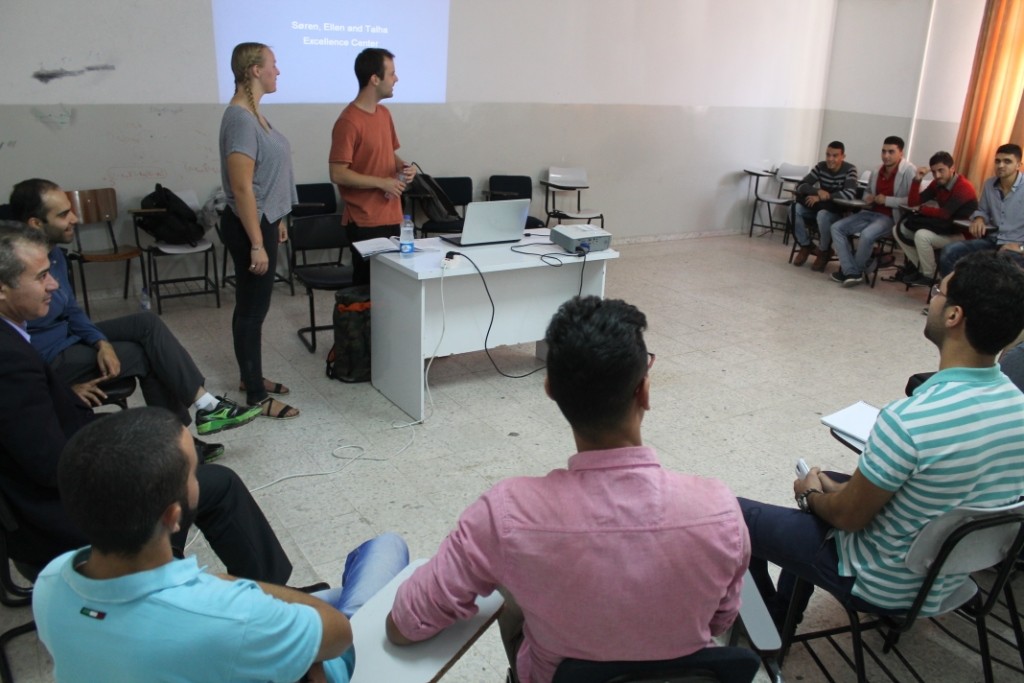 The Excellence Centre is proud to offer '60 minutes of English', providing an opportunity for students to learn English from our staff and volunteers from all over the world.