Every year, Excellence Centre organizes a program for English conversation at the Anas Ibn Malik School in Hebron called 60 minutes in English.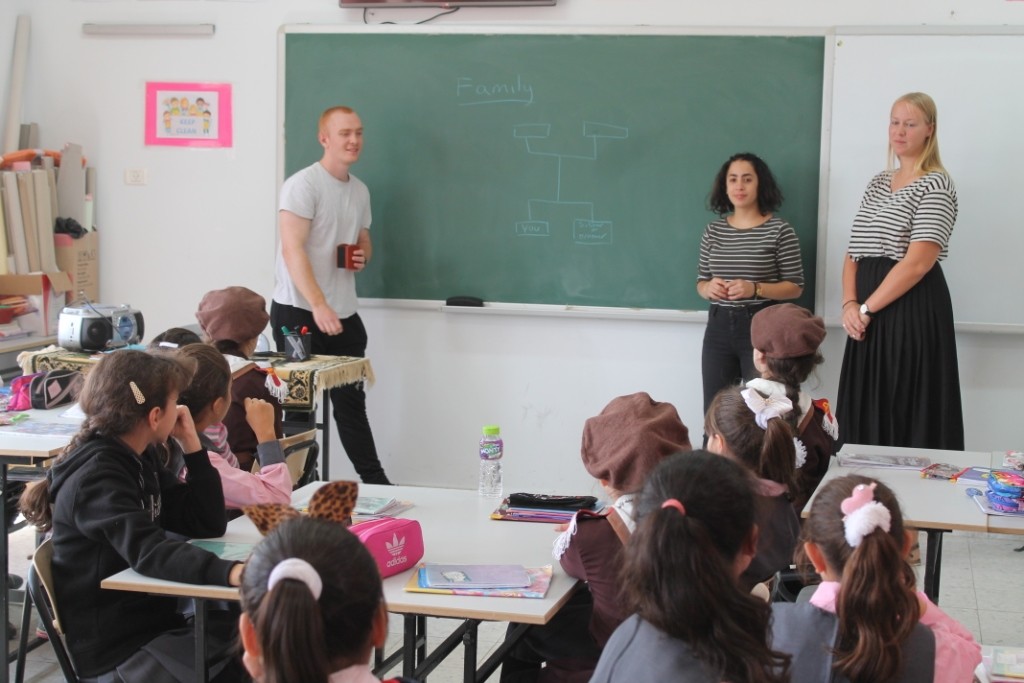 The students have the chance to practice their spoken English with native speakers and other international volunteers from the Excellence Centre in a 60 minutes lesson.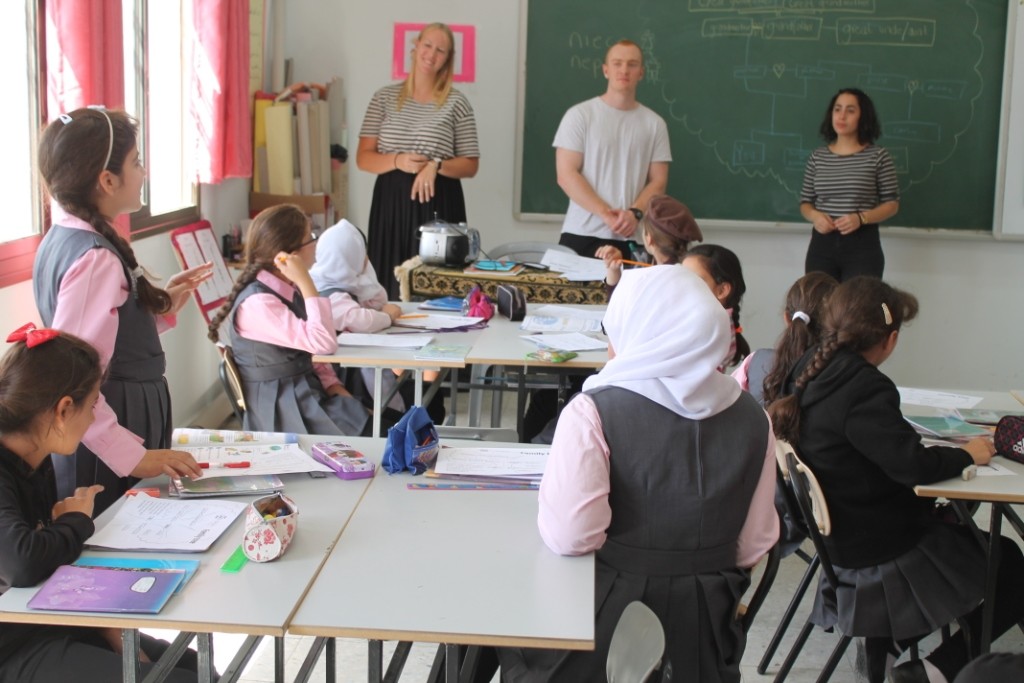 Today, 23rd of September, it was the first English conversation lesson of the new school year. The volunteers Elena (from Italy) and Harry (from England) met the beginner students of Anas Ibn Malik School, and organised for the class different activities: drawing a family tree, a group game about jobs, and describing their future occupation. The enthusiasm of the students was amazing and the EC is definitely ready to carry on with this valuable program.