On Tuesday, April 12th the Excellence Center visited Musbah Abuhanak School as a part of their ongoing 60 Minutes community program. Volunteers Lauren and Cara from America facilitated interactive activities to give Palestinian students the opportunity to improve their English skills with native speakers. The topic of the session was social media, and students discussed types of social media, as well as the advantages and disadvantages of living in a world inundated by internet applications such as Facebook, Instagram, and Twitter. About 30 Palestinian girls were present for the class, and seemed to enjoy the opportunity to practice their English with international visitors.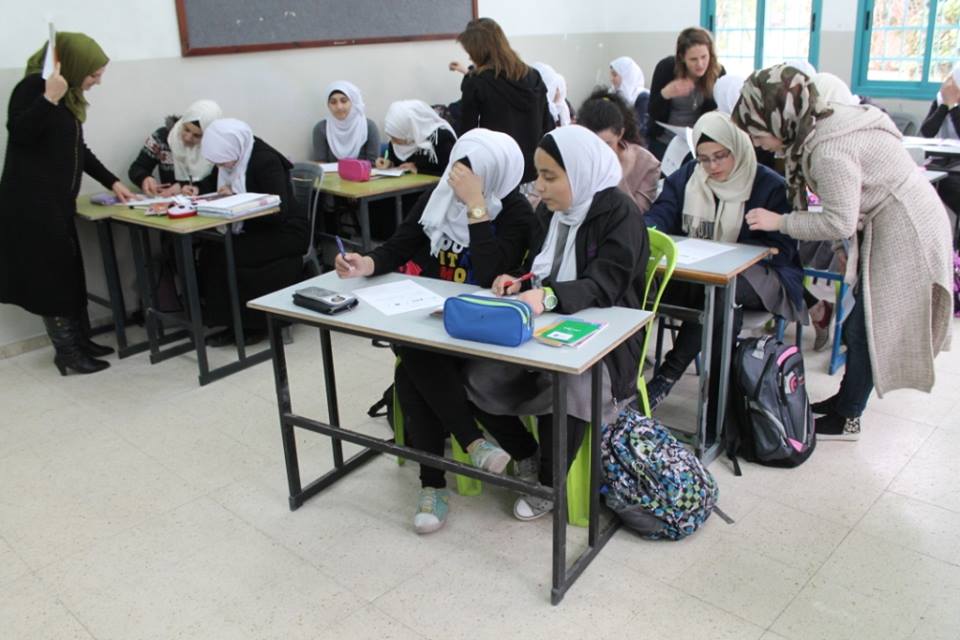 Osama Hussein, coordinator of 60 Minutes, commented on the success of the program. ''The 60 Minutes program was made by the Excellence Center,'' he says, ''with the cooperation of schools in Hebron, Palestine.'' He explains that the intention behind 60 Minutes is to help students improve their English and overcome their shyness by speaking with native speakers. ''English is very important now for travel, business, and for any students who might want to study outside of Palestine,'' he states. ''Students enjoy the activities because they don't have much practice speaking in schools. The students today even requested that the volunteers come back again soon.''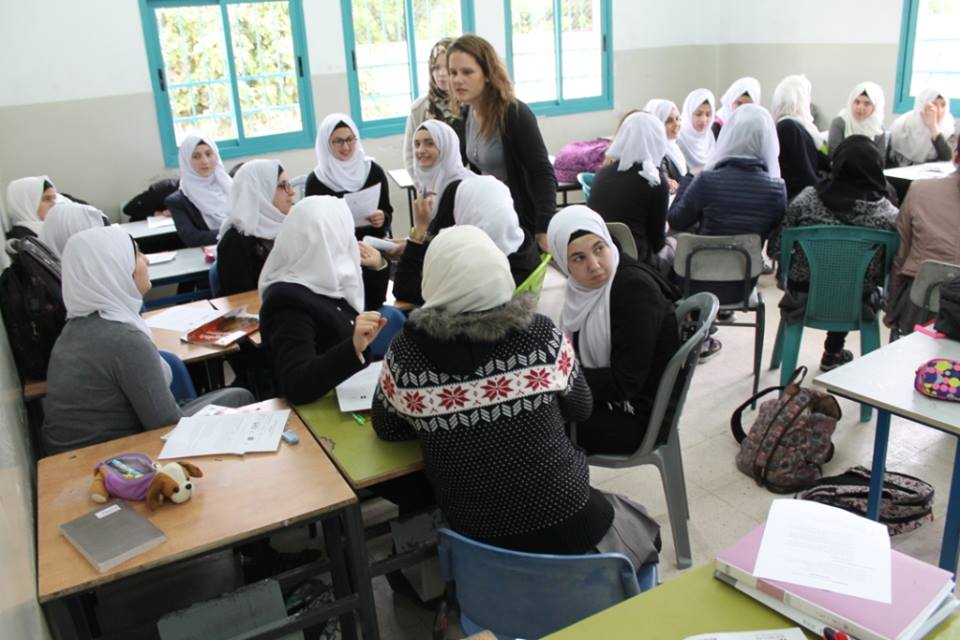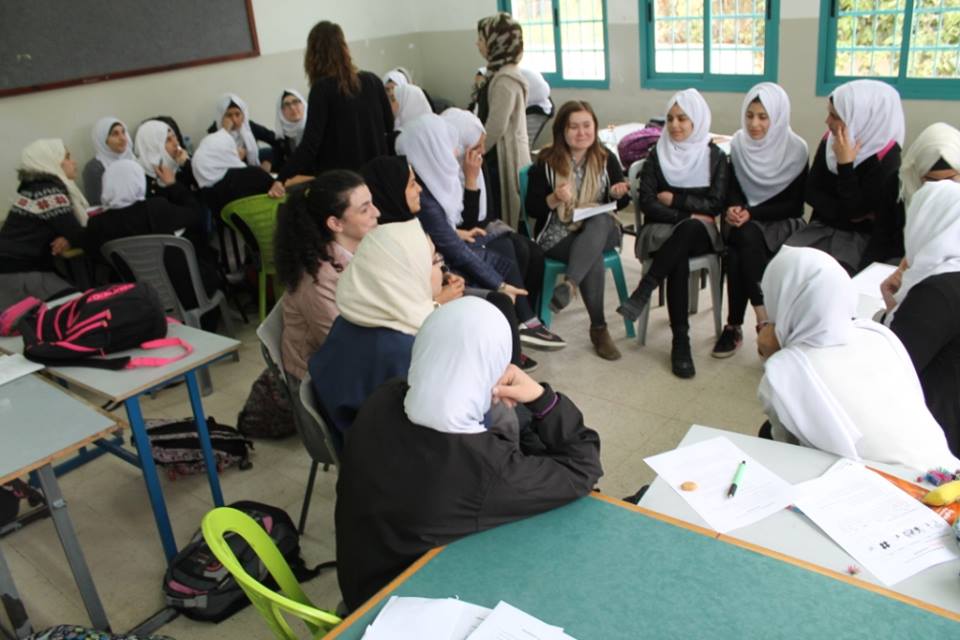 The 60 Minutes program is offered free to Hebron schools interested in giving their students this great opportunity. Excellence Center Community Activities Coordinator Osama Hussein communicates with school administration to schedule program dates. International volunteers plan activities and discussion based on a variety of topics, individualized according to the skill level of each class. The 60 Minutes program is characteristic of the Excellence Center's dedication to offering opportunities for language development and cultural exchange to the community of Hebron.