60 Minute Sessions in Local School in Hebron, Palestine
|
This week the Excellence Center held two 60 Minute sessions, visiting Al Nokhba School on Wednesday, and Al Rabata School for Girls on Thursday. International volunteers Lauren Souza (America), Sean Ong (Singapore), and Cara VanDusen (America) planned and taught the sessions. Excellence Center coordinator Osama Hussein communicated with local schools to coordinate the events.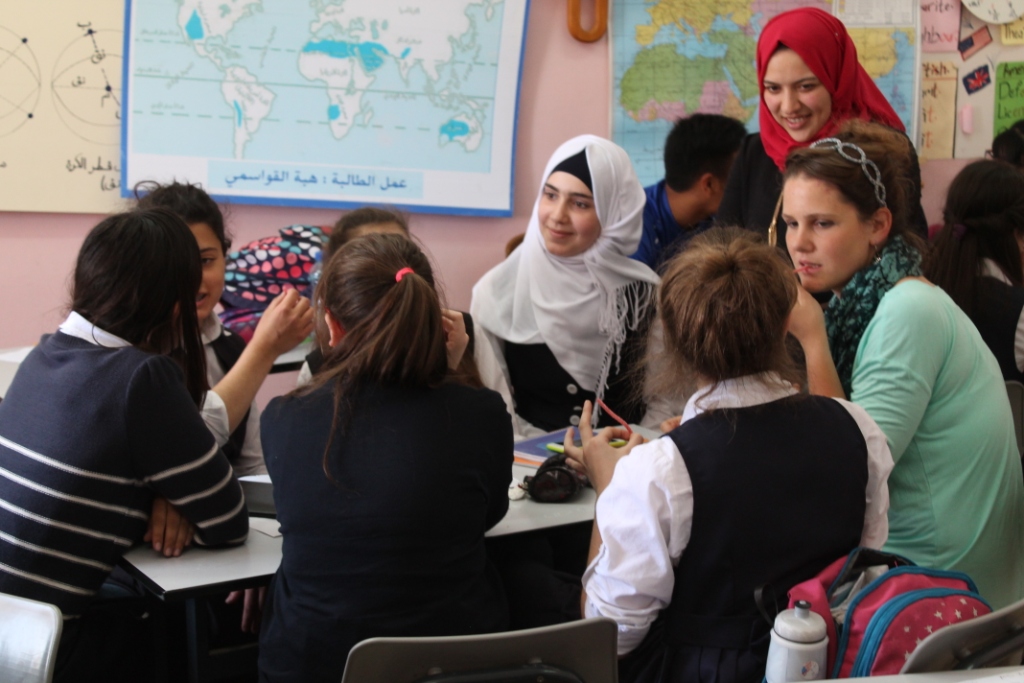 At Al Nokbah School about 35 students ages 8-9 participated in the session, which centered on the topic ''Family Tree.'' Volunteers reviewed family-related vocabulary, and helped students to make their own family trees. Students also played an interactive game, drawing pictures of family members and utilizing English adjectives to compare individual traits.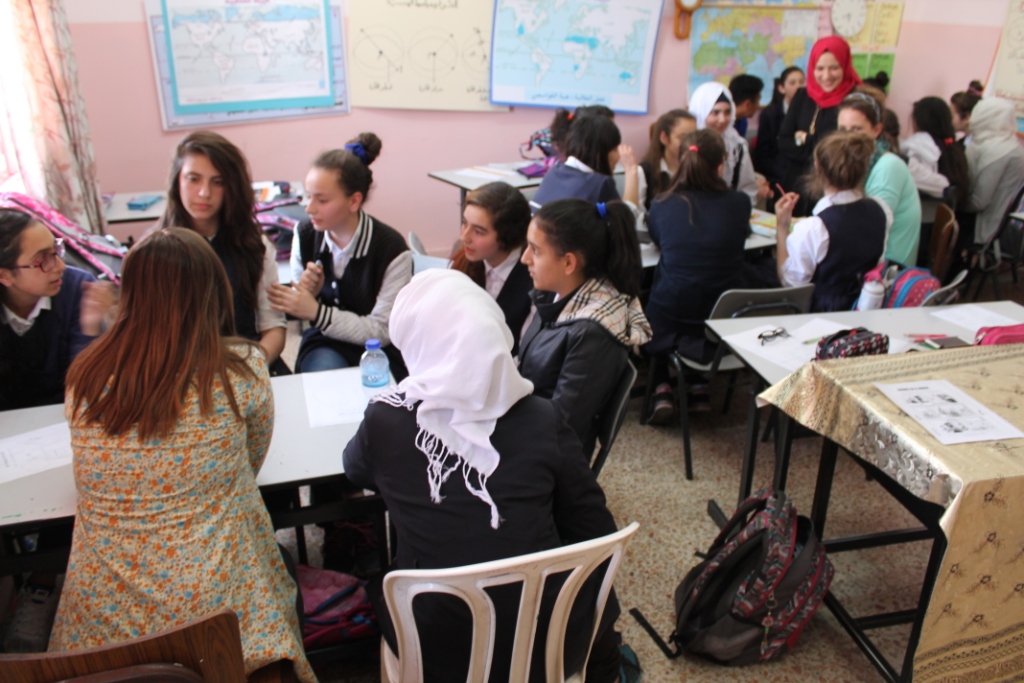 In Al Rabata School for Girls, the one hour special session focused on the topics of home and summer holidays. About 20 teenage girls were present in the class, where they discussed different home styles in Hebron and around the world. Students reviewed relevant vocabulary before individually describing their own ''Dream House.'' At the end of the class students divided into groups to discuss their summer holiday plans and experiences with the volunteers.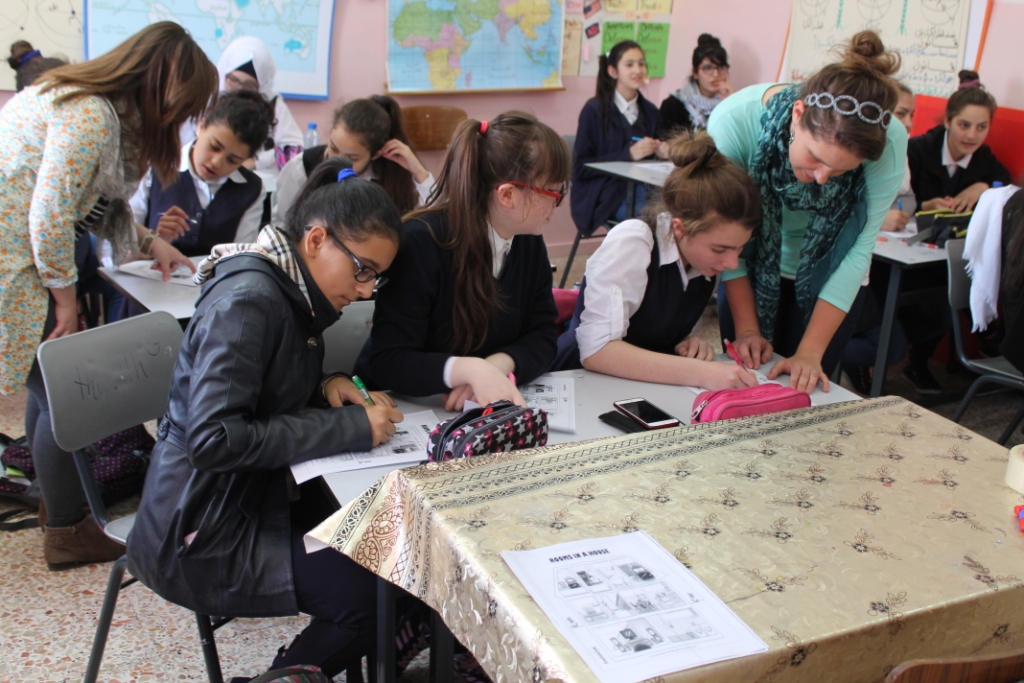 At the conclusion of each session students were asked to give feedback about the hour, and the response from both classes was very positive. Students at Al Nokbah School used words such as ''excellent,'' ''great,'' and ''fun'' to describe the class.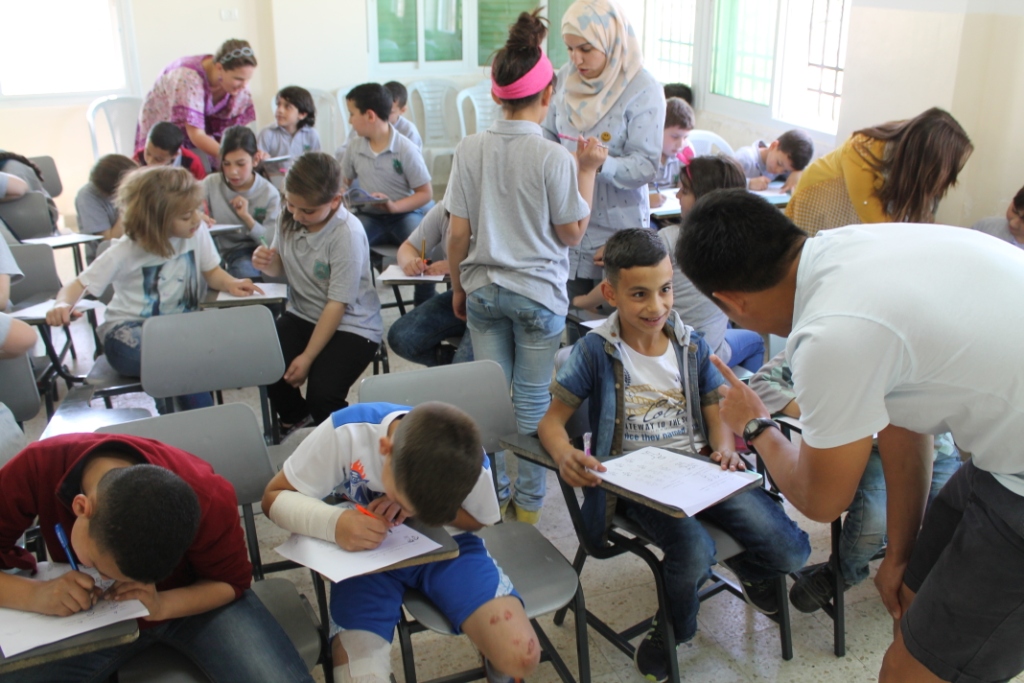 The girls at Al Rabata School also strongly expressed their gratefulness for the session, stating that they loved the opportunity to practice their English with native speakers. Students from both schools expressed their hope that the Excellence Center would continue the 60 Minutes program, and visit their classrooms again in the future.