5 Things to Know About Winter in Palestine
|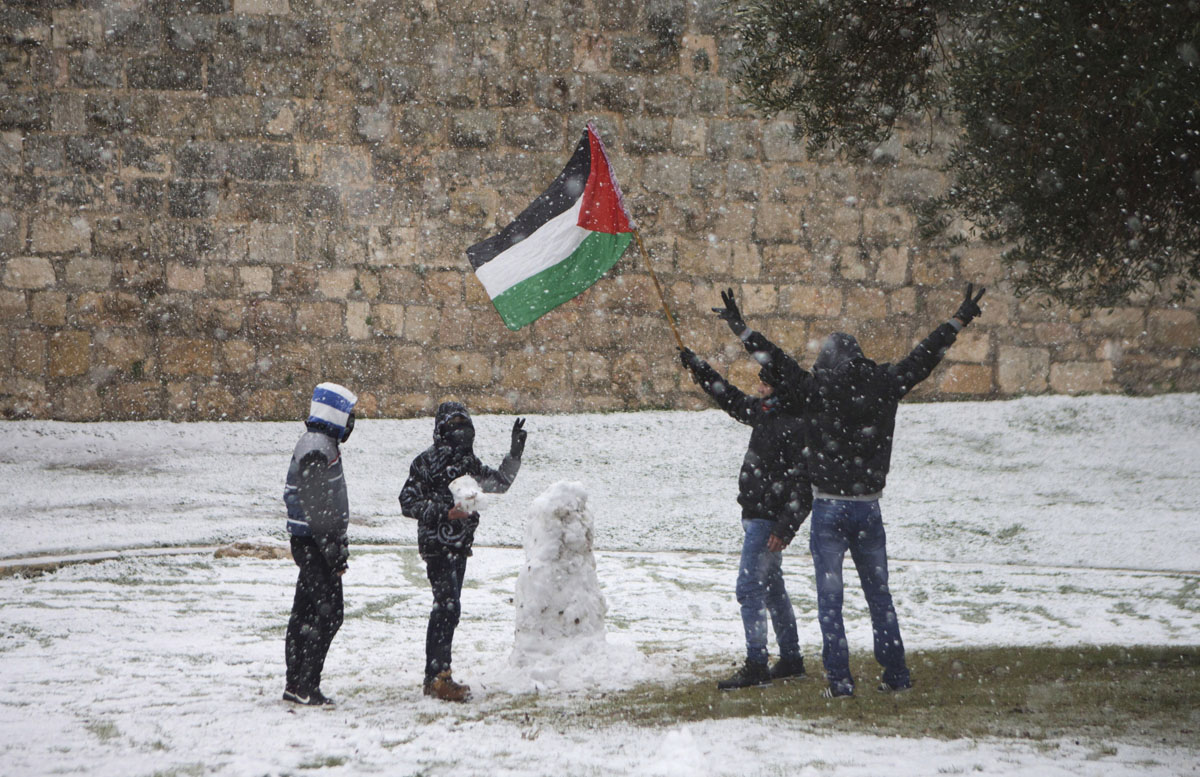 When you think of the weather in the Middle East you're probably thinking that it stays warm and sunny all year around, but winters in Hebron get very chilly! Here are some things you should know about spending time in Palestine during the winter.
1. It Gets Cold, Really Cold
During the winter the temperature hovers around 10°C (50°F) getting a little warmer on some days and a little cooler on others. At night it dips down to 3 or 4°C (38°F). Expect some wind and rain during winter months and cloud cover for most of the day.
2. No Heat in Buildings or Homes
Most western countries have a central heating system (furnace) in every building to keep it warm when it is cold outside, this is not common in Palestine so you can never really 'escape' the cold. The stone buildings keep the cold in so even when it warms up outside the inside stays chilly. Often homes will have one or two portable heaters that the family will sit around in the evening to warm up, but most homes and buildings will not have any heat (unless they have a fireplace) so it is advised to dress warmly.
3. Dress in Layers
How do you combat the cold? Dress in layers so you can keep warm but take a layer off if you happen to be somewhere warm. Long underwear or leggings under pants makes a difference! The floors are all stone and very cold so warm socks or slippers will keep your feet warm. Bring long sleeved shirts that you can layer with other shirts and sweaters. Remember to pick things that you find comfortable wearing for most of the day since you will have to keep them on during the day even inside. An extra pair of shoes, gloves, a scarf and a warm hat are also advised!
4.Sleeping
Most families will sit together and share tea and sit around a small heater before bed to warm up, this is a nice way to wind down the evening. Bring long pants and a long sleeved shirt as well as come comfy socks to sleep in. Lots of blankets will ensure a toasty night's sleep!
5. Hot Water
Most Palestinian homes do not have hot water tanks in their homes that constantly heat the water, which means water straight from the tap is usually cold. Most homes have a switch to turn on the heater for the water, this will usually take 15-20 minutes to heat up for a shower so make sure to plan ahead. Some homes use  pipes running over a fireplace to heat their water or have an electric hot water on demand heater in their shower.