35 Palerstinian Girls Participating in the Weekly English Club
|
Last week, the Excellence Center had another meeting at the Al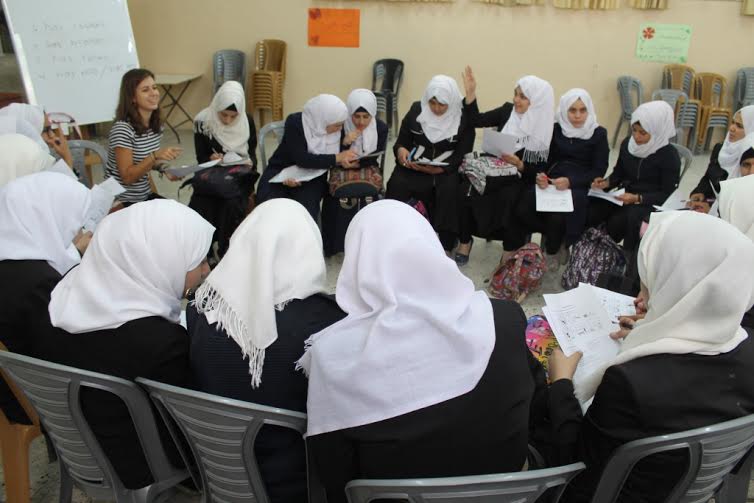 sharaaya School, with about thirty-five girls participating in the weekly English Club. The focus of the hour was "experiences and wishes", with volunteer Jan from Belgium organizing numerous learning activities. Jan was assisted by Monica from the United States .
The students began the hour by looking at several pictures and describing what was happening in the scenes, and continued with discussion about their own experiences. Students were asked to answer questions related towhat they thought they were good at, things they had learned from their parents, and the greatest person they had ever met. Later, students wrote five things that they thought were annoying, and five wishes. Students then discussed their wishes with their classmates, and were challenged with additional questions about their past and present wishes.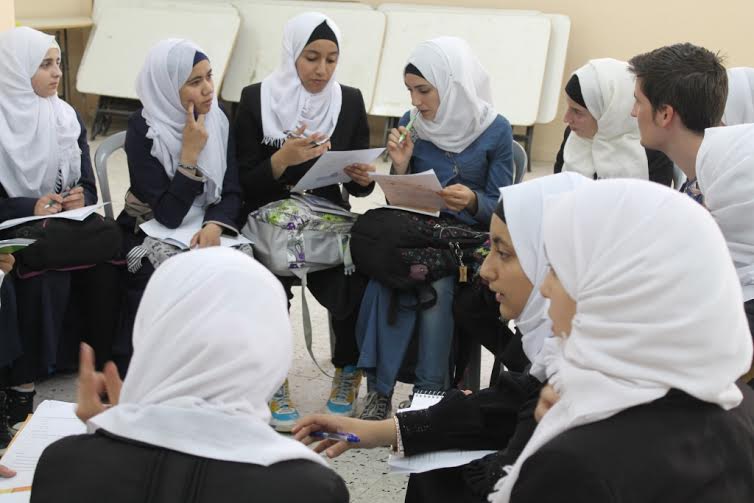 The hour was quite successful, with students engaged and active during the lesson. The girls were eager to share their experiences and wishes with one another, and seemed to enjoy the activities. "The Palestinian girls were very enthusiastic about it," stated Monica, describing one point during the lesson when one student, eager to share her skill, began to sing for the class. The Excellence Center will continue to offer this great weekly program at Alsharaaya School, in addition to the numerous other community programs it offers.