Today three volunteers teaching English visited the Polytechnic University in Hebron. We had the chance to spend time in a classroom of around 20 university students who were eager to improve their English speaking skills.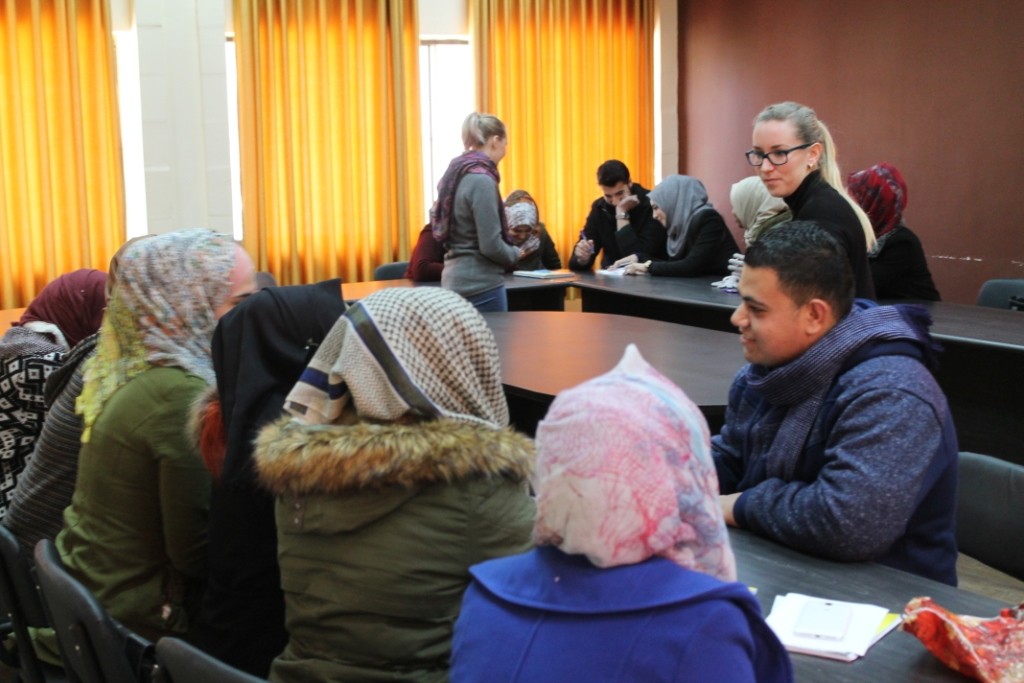 The presentation was on the importance of the English language in today's world. Maya lead the class with an icebreaker, getting the students to ask their classmates in English their names, where they would like to travel and what they would like to do in the future for a career. A ball was tossed around the room and each student got the chance to introduce one of their classmates.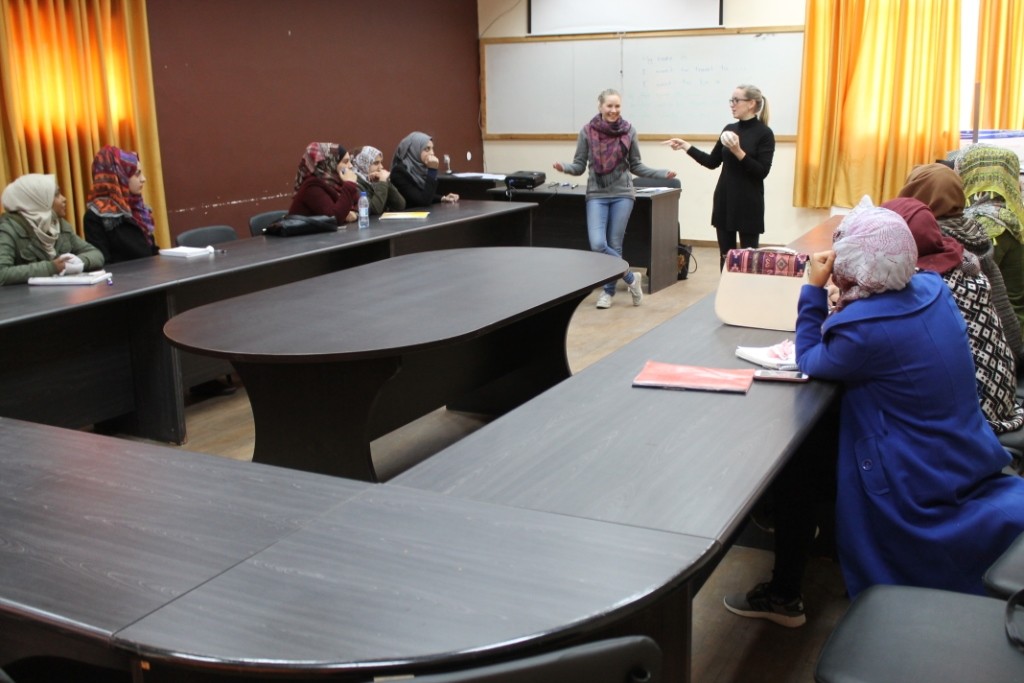 Next, the class was split into two sides and each side began to brainstorm why English was so important. The students hit some of the most important points, English is an important tool to help you communicate with others as 1/5 people speak or understand English around the world, it is a language that can be used almost everywhere you go. They explained that it can be used to connect with people and make friends but it is also important when pursuing higher education or working in an international field. Many of the jobs that the students aspire to have, including being a doctor, engineer, photographer and journalist, need English to be more successful. It was amazing to see their faces light up talking about the possibilities of their futures.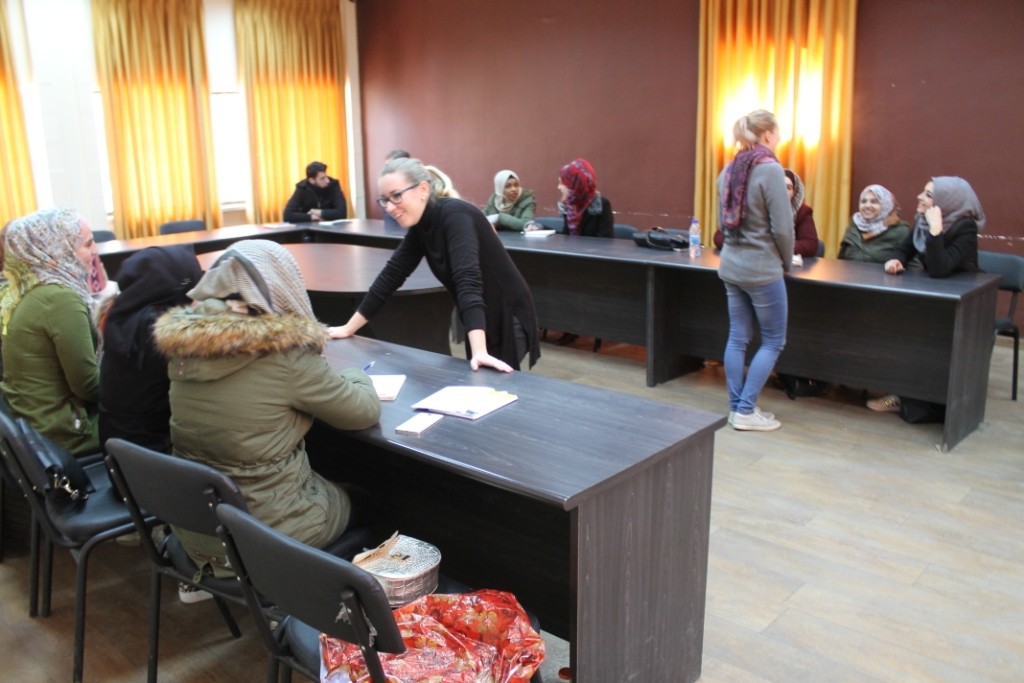 The students then completed a quiz on facts about the English language to further reinforce how useful the language is in today's world. We ended the session by teaching the students a fun song to help them use simple English words and remember them. As the class ended the students thanked us and left with knowledge of a few more words and a new perspective on the importance of the English language.