27 Palestinian University Students are Learning Spoken English
|
The first session with a new English club of mostly university students aged 19 to 25 took place yesterday, December 27th. The large group of 27 students were eager and engaged in the two-hour lesson. Melanie from Canada led the lesson along with Nazeer from South Africa and Arshad from Australia. General introductions and a name game in the first hour served to break the ice and get everyone engaged and laughing.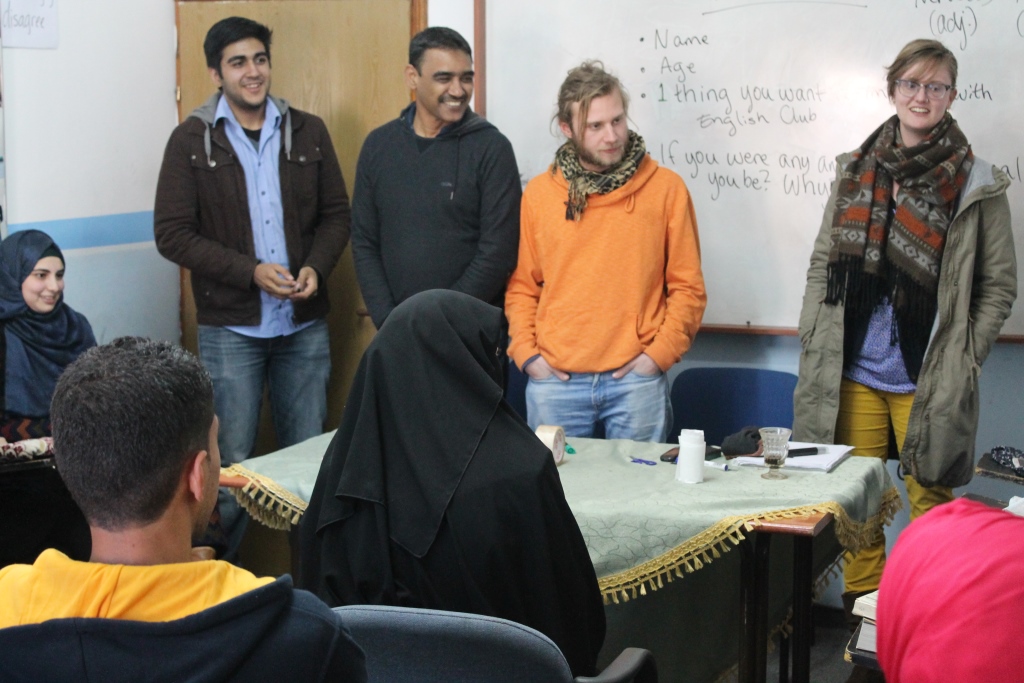 The topic of the next hour was debate. Students were given a controversial topic and had the task of producing an argument in groups that represented the position of "strongly agree," "strongly disagree," "somewhat agree," or "somewhat disagree." Then, in the style of a formal debate with Nazeer as the moderator, the speakers for each group presented their positions. This was followed by a lively question-and-answer session with a winning group declared at the end.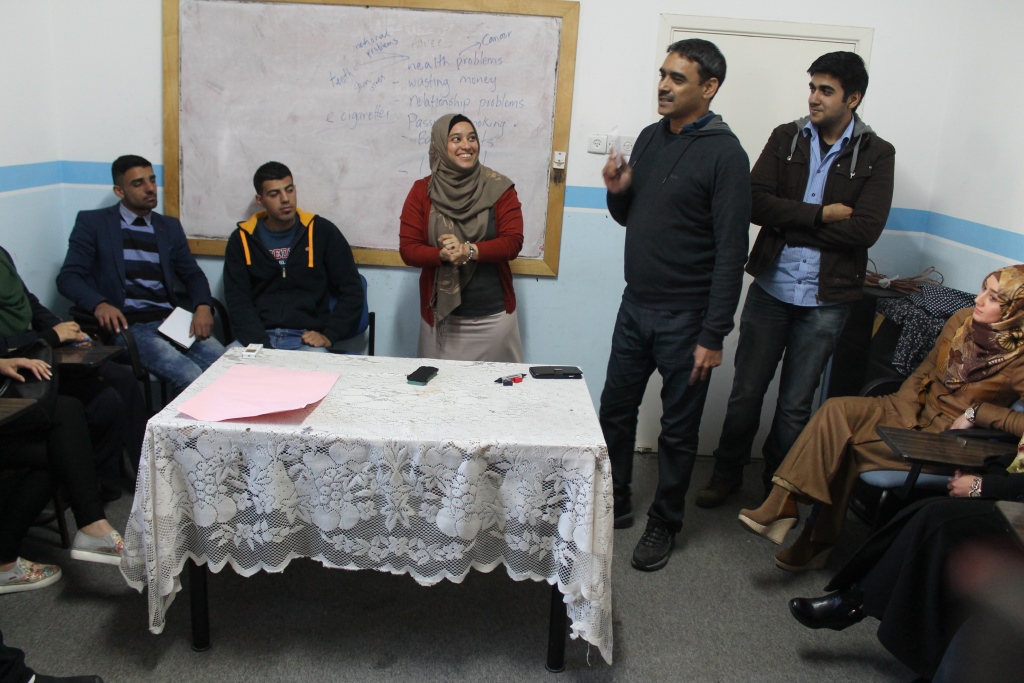 All of the international volunteers were highly impressed by the Palestinian students' English skills and participation. They took to the task very easily and some of the speeches they presented were excellent. "In my opinion," said Arshad, "this was one of the best groups we've ever had." All are looking forward to the sessions to come.